/ Source: TODAY Contributor
Are you pressed for time in the morning, but still want to get out the door looking your best?
Tamron Hall's Tuesday Trend showed us how to do our makeup in just five minutes.
With a plan from celebrity makeup artist Mickey Williams, a fan from the TODAY show plaza put the five-minute routine to the test.
The mother of two from Richmond, Virginia, got busy with her brushes and managed to beat the clock. She looked terrific, proof that the quick plan works.
"You look beautiful and you did it in five minutes," Hall said.
Here's Williams' plan to look polished and awake in a jiffy.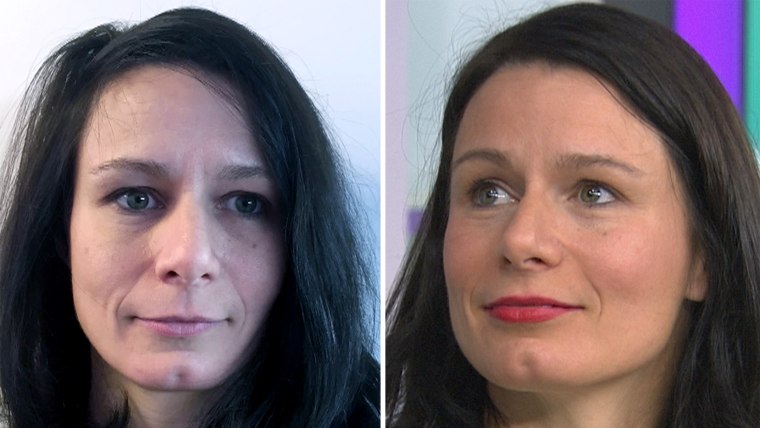 Stock your makeup kit with the necessities: concealer, powder foundation, blush or bronzer, red lipstick, black mascara, blending brushes and cotton swabs.
Before you start, cleanse the skin and use a lightweight moisturizer, which helps to hold the makeup in place. A product with sunscreen is an added, and important, skin-protecting bonus.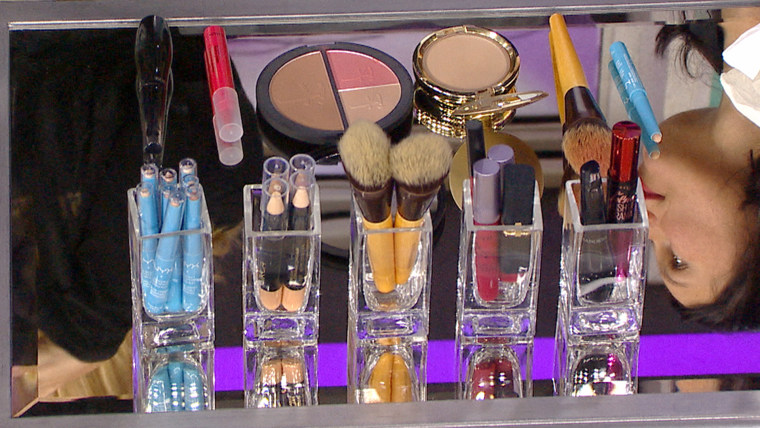 Now, for the makeup.
Concealer
Williams suggests a product that's easy to use, like a concealer in a stick form. Choose a shade that is slightly lighter than your skin and apply it under and above your eyes. "The inner corners and over your eyes is going to make you look more awake," Williams said.
Powder foundation
Use a powder foundation with a little more pigment and use a blending brush to buff it onto the quadrants of your face. Williams prefers a brush to a makeup sponge. "I feel like a brush is easier, faster and it applies it a little more naturally," she said.
Blush and bronzer
Use a bright blush that is transparent and doesn't look "too hard or cakey," Williams says. You can also sweep bronzer up into the hairline.
Red lipstick
There is a big range of reds from corals to the classic blood reds, but the key is finding the one the works best for your coloring. To help find your go-to hue, Williams suggests trying a red lipstick with no other makeup first. If it still looks good, you have your winner.
"Everyone can wear a red," Williams said.
To make it quick, use a product that combines the lip liner and lipstick in one, like a chubby lipstick in pencil form. A bright lip works well if you are not wearing heavy eye makeup.
Mascara
Apply a single, thick coat of black mascara. Multiple layers just cost you more minutes in front of the mirror.
The model said she would absolutely use the five-minute routine at home. Williams was impressed with her work.
"It's a glow in five minutes and you look polished," Williams said. "I love it."
TODAY.com contributor Lisa A. Flam is a news and lifestyles reporter in New York. Follow her on Twitter: @lisaflam