As part of our #BreakfastTODAY series, former model and successful entrepreneur Kathy Ireland spoke to us about her breakfast routine and shared her tips for making healthy choices.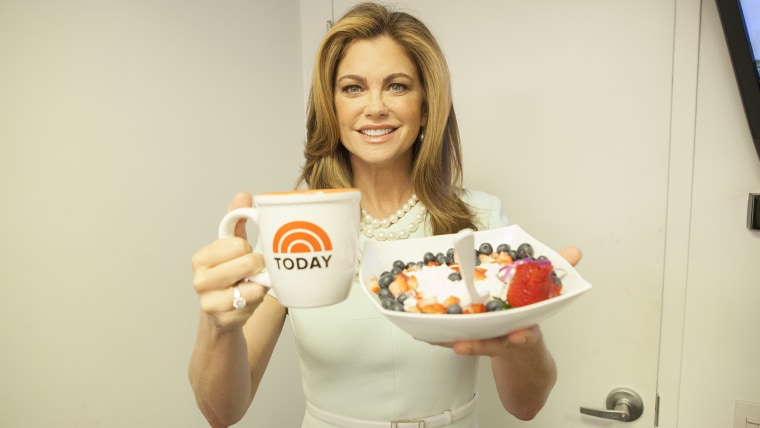 Breakfast:
Cottage cheese with fresh strawberries and blueberries, coffee with cream
Is this a typical breakfast for you?
I strive to make healthy choices, but I don't always succeed. I love having cottage cheese with fresh berries. It's so easy it doesn't take a lot of time. I've got my fruit, I've got protein, dairy and I have caffeine – which is definitely one of the four food groups for me.
How do you like your coffee?
I like my coffee really strong, so I have it with cream.
When you don't have your morning coffee…
… I'm cranky!
What's your go-to guilty pleasure breakfast?
I have a sweet tooth and every once in a while, I'll splurge on See's Candies for breakfast. I don't advocate it, but once in a while… I do it. I believe in having a healthy balance.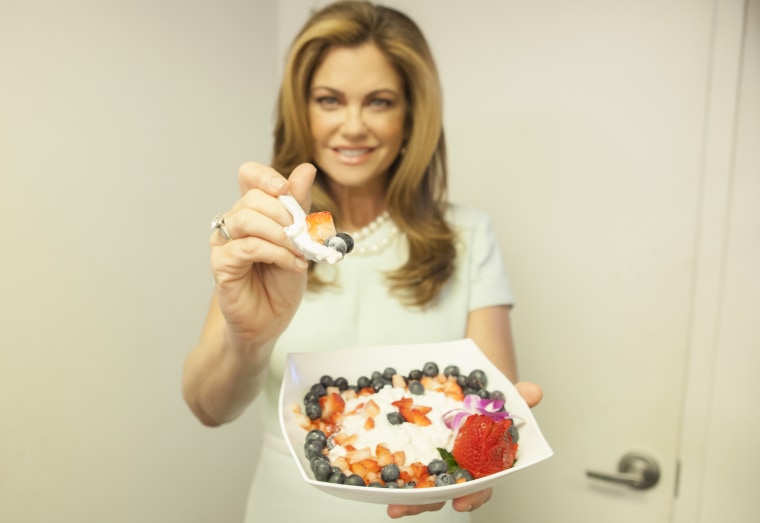 What are your tips on making healthy choices?
The least processed your food can be, the better. Look at ingredients, avoid any words that are too long and complicated. As far as filling up so I don't splurge too often, I drink lots of water! I fill up on water so I don't have room to overeat.
When you have time to cook, what do you like to make?
There's a lot you can do with eggs — I like to add spinach, feta, turkey bacon with eggs and scramble it all up. For my kids, I love making smoothies, it's an easy way to sneak in some kale.