Kathie Lee Gifford is known for hosting TODAY's fourth hour with Hoda Kotb and sharing early morning inspirational tweets. Gifford, 62, talked to TODAY.com as part of our ongoing series about her super-early wake-up time, her preshow prep and how she incorporates faith into her morning routine.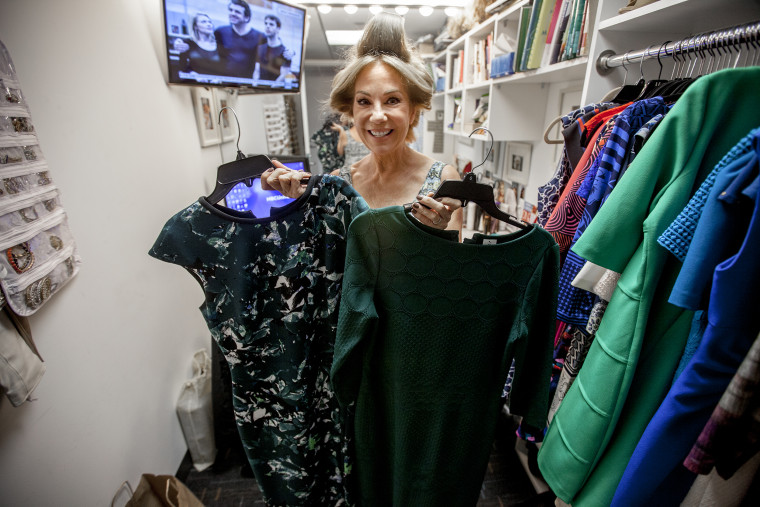 What time do you wake up?
I usually wake up about 2:30 (in the morning), but I don't get up usually until about 4:30. I have to be up by 5:00 to get everything accomplished — to leave my house at 6:20. If I'm awake at 2:30, I just start praying.
Do you set an alarm?
No, I've been getting up early for 30-some years and commuting in from Connecticut. Even when I'm on vacation, I'm awake at the same time.
RELATED: Hoda Kotb's morning routine: 4 a.m. wake up, hit the gym — and 7 donuts?!
What do you do when you wake up?
First thing I do is I grab Bambino (Gifford's dog) and I go downstairs, turn the coffee pot on.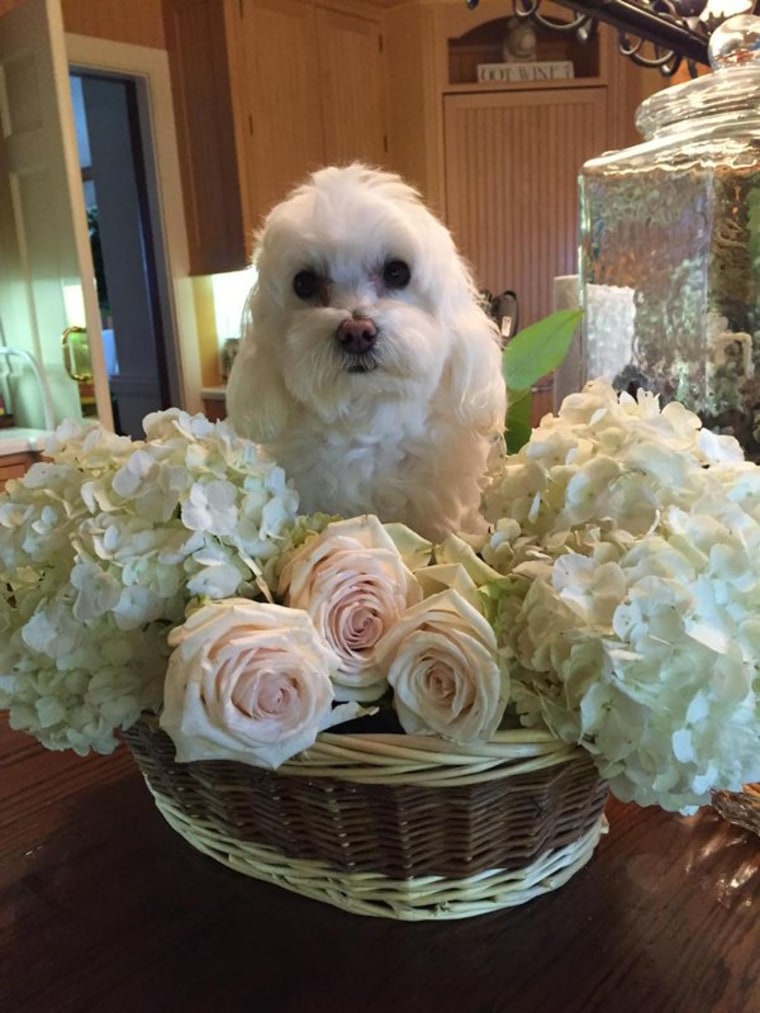 I gather up my children — my furry ones — and I take them out let and them do their business. I light candles in my sun room and let the doggies back in, have the coffee all set. And I do about an hour of scripture study — Bible study and devotional study.
Before I start my devotions, I tweet. Every time I read a scripture that I love, I try to get it down to 140 characters.
What do you eat for breakfast?
I don't like breakfast cause I get up and I get in the car. I don't usually have breakfast until I get here at 7:30. Usually its Quaker Oats oatmeal with a tablespoon of peanut butter. Probably not the healthiest, but it works for me.
How do you prep for the show?
It's not very challenging. I don't have to be up on social security. But I am! You never know when you have to be prepared.
RELATED: 'I am NOT a morning person': How Redbook's editor-in-chief kicks off her day
As you notice if you watch the show, I don't watch any television other than news. I'm a news junkie. Any time my television is on, it's the news, or commentary about the news. I've always been that way.
I'm prepared, baby, bring it on.
What newspapers do you read?
Well, I don't really need to read the New York Times or the Wall Street Journal, if you know what I'm saying, to do the 10 o'clock. So, I read USA Today, the Post and the Daily News.
Then I check my phone for breaking news — listen to me — it's better than breaking wind!
RELATED: 'A life well lived': Kathie Lee remembers Frank Gifford during Israel trip
What's your routine at the studio?
I try to arrive by 7:30 so that Laura and Mary can get my hair and makeup done.
Every day's a little different. Sometimes Hoda and I do our daily news column. We have our production meeting around 8:00 or 8:15, depending on what's going on.
At 9 o'clock, pretty much on the dot, I try to call my mom. Just because she looks forward to it and she gets worried if it's later than 9:15.
Joanie's awesome. She's still one of the most wonderful people I've ever known in my entire life.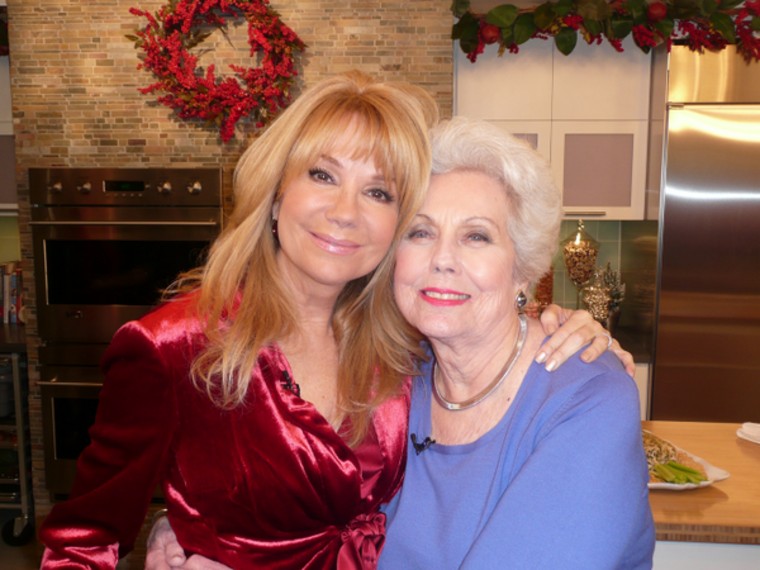 RELATED: Cronut chef Dominique Ansel's morning routine — and the juice that fuels him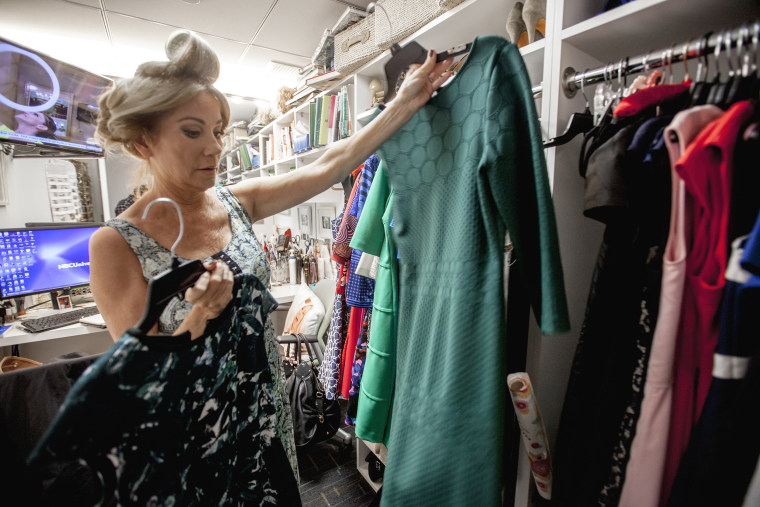 What do you do after the call?
I start getting dressed right after I talk to my mom, usually. First of all, I have to check to see what Hoda woman's wearing first so that we can complement one another.
Then I come up here at 9:40 to get touch-ups. We have to be on air around 9:53 for the close of the 9 o'clock show.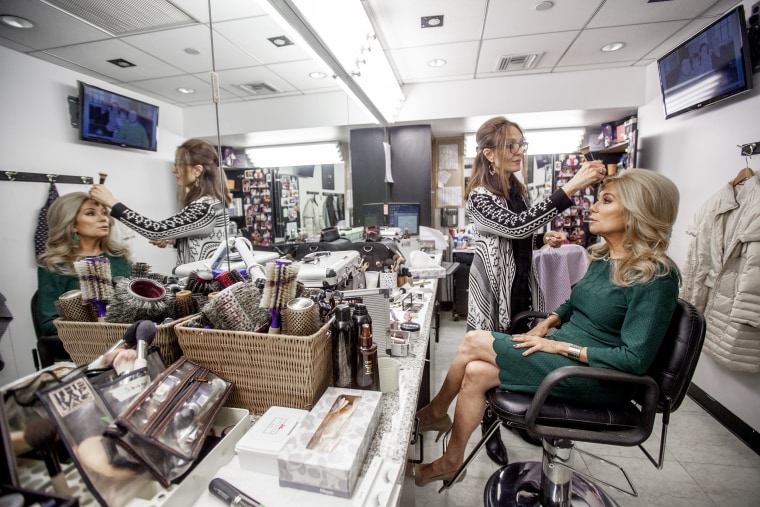 If you had to choose, bloody mary or mimosa?
I'd go bloody mary. I'm not the sweet girl. I'm the saucy girl.
Waffles or pancakes?
Neither.
Sunny side up or scrambled?
Scrambled.
RELATED: Jessica Biel dishes on her morning routine, from snoring to breakfast playlists
Are you a morning person?
Yes, thank God.
Do you have any morning shortcuts?
I have the coffee made. That's about it. I make sure Bambino doesn't have any goose poo on him before he gets in bed with me.
RELATED: No coffee? TODAY's Sheinelle Jones shares her winning morning routine
Do you wear makeup when you're not on the air?
If I'm home, no. I just make sure I'm well moisturized — got to keep those wrinkles crannies at bay. If I'm going out, I always put on a little base and a little gloss.
Pretty uneventful. I like to give everything a rest, if you know what I'm saying.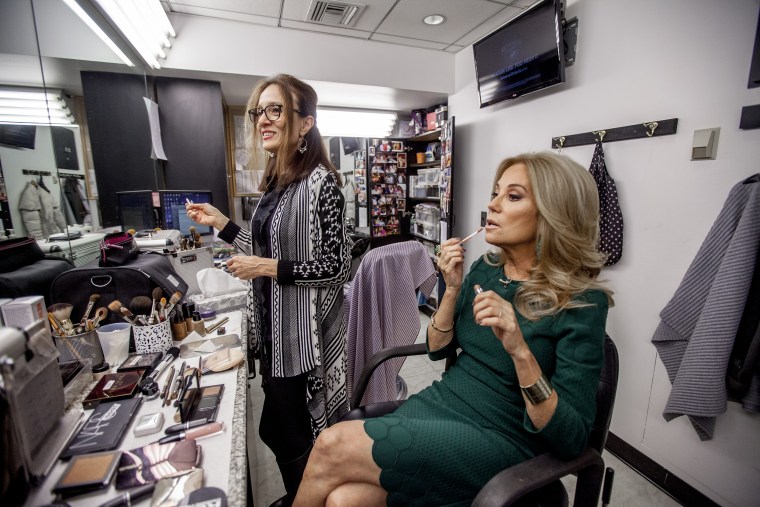 What's one thing you have to do in the morning?
My devotions. I've always done devotions because it's a huge part of growing in your faith. I never wanted to just have a faith; I was never content with that. I always wanted to grow in my faith.
It's become my favorite part of the day. My favorite part of the day. Especially on days I don't have to work or come into the city because I get to linger.
RELATED: Kathie Lee Gifford visits Israel, tours Western Wall, Dead Sea, Mount of Olives
When everything's going right vertically in your life, the stuff horizontal is going to go a lot better, too.
What are you studying now?
I do a lot of different devotional books. I'm on my ninth year of reading the Bible in one year. You learn something new all the time. You see a scripture, even though you've read it a gazillion times, it pops out at you and surprises you.
On the day I die I want to have learned something really fabulous. The day you decide you know it all is the day you decided, "I'm ready to go."