Justin Hartley has officially reached heartthrob status, thanks to his roles on "This Is Us" and "A Bad Moms Christmas" — he's part of People magazine's "sexiest cast," after all!
But, despite his superstardom and the busy work schedule that comes with it, the 40-year-old actor lives a fairly normal life with new wife Chrishell Stause and 13-year-old daughter Isabella. Pooches Memphis and Gracie are also part of the family — and Hartley is encouraging pet owners to ensure their animals remain safe and healthy during the holidays as a spokesperson for Royal Canin
We caught up with the "This Is Us" star to find out how he starts his day, for TODAY's Morning Routine series.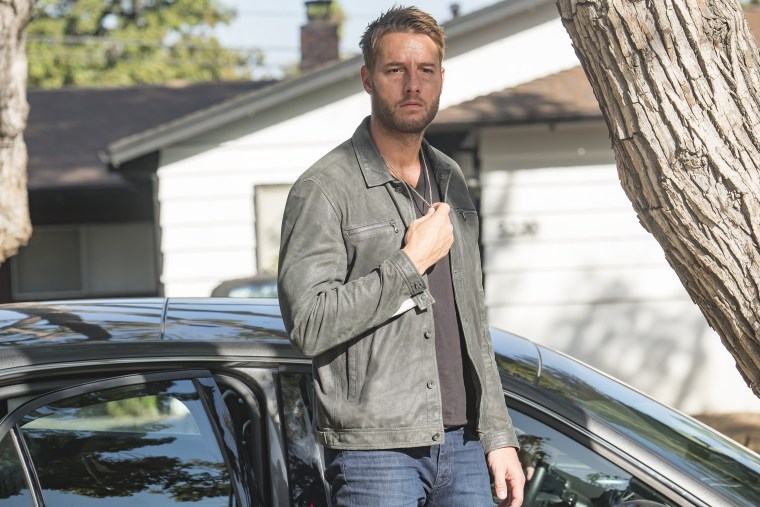 What's the first thing you do in the morning?
Brush my teeth.
Who is your ideal breakfast buddy?
Oh, man! I have two. Chrishell is a good breakfast buddy for food. But Isabella is a really good breakfast buddy for coffee. She doesn't drink the coffee, but when I have my morning coffee, she will sit next to me and we just talk. She doesn't have anything, she just sits there. But we talk about life and I am having coffee. So, she is my coffee buddy.
What makes Chrishell a good breakfast buddy?
We love a good restaurant for breakfast. She is a huge scrambled-egg-with-cheese kind of person. I am more like oatmeal or just coffee or something. I need to get back into the habit of actually having breakfast. She gets me into that routine of actually eating a good breakfast.
What's your morning like with your dogs?
We have Memphis and Gracie and basically we wake up, we go for a walk, they come back, hang out in the living room for a bit, and then right when they start to get sort of tired again, I take them out and we feed them. They run around like crazy animals for a while and come back in and sleep through the afternoon. They really don't do much. They are like live-action teddy bears. Around the holidays, I have to be extra careful with them so they don't get into things like ornaments, because sparkles are considered food to dogs.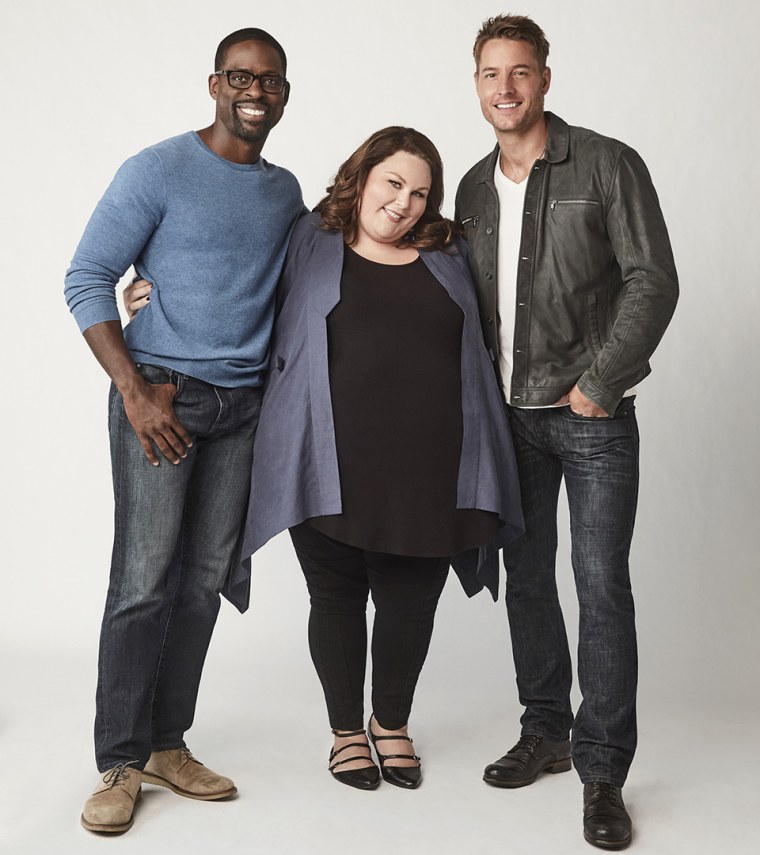 When do you get to work typically?
There is no typical thing about it. Sometimes I will have to show up at 6 a.m., sometimes I will have to show up at 6 p.m., it just depends on what we are shooting. It's different every single day — location is different, time is different, the schedule is pretty bizarre.
Do you and your "This Is Us" co-stars have any morning rituals?
When we are on set, we are all in makeup chairs talking. So, that is where all of the conversation happens. If Mandy is doing her age makeup, she is in there a lot longer than we are, but we always sort of meet in there. It's like the pow-wow if we are doing morning scenes and sort of talk about whatever is going on in your life, fun stories, and then we get to work.
What about on the set of "A Bad Moms Christmas"?
I never, ever worked a morning! My character is a stripper, so I was always working nights.