Just like your favorite TODAY anchors, Charlie, too, has an early morning wake-up call!
If you've noticed, he's always nestled in his Orange Room pen at the start of the show — a destination that takes more than an hour for him to get to from his home in Smithtown, New York.
And let's be honest, we'd also react with that serious side eye if the lights turned on at 4 a.m.!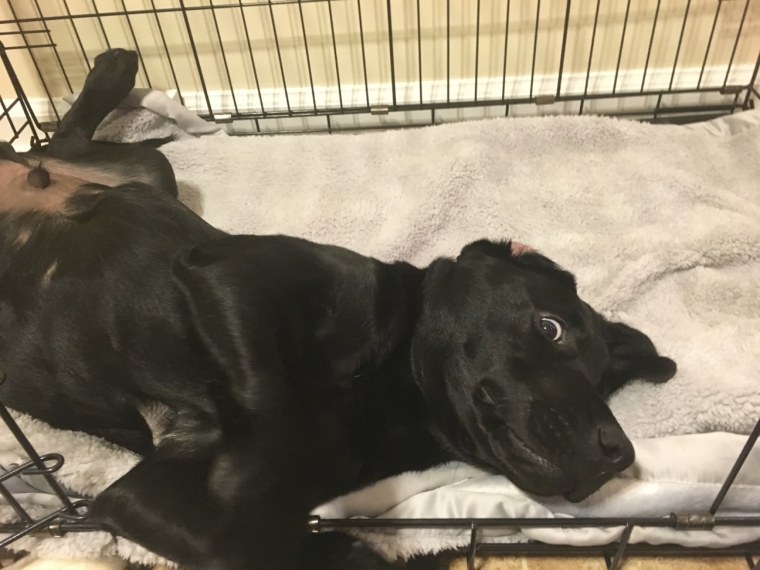 Every day starts the same: Charlie is woken up by his puppy raiser, Olivia Poff, and eats breakfast with brother Cowboy before getting ready to hit the road.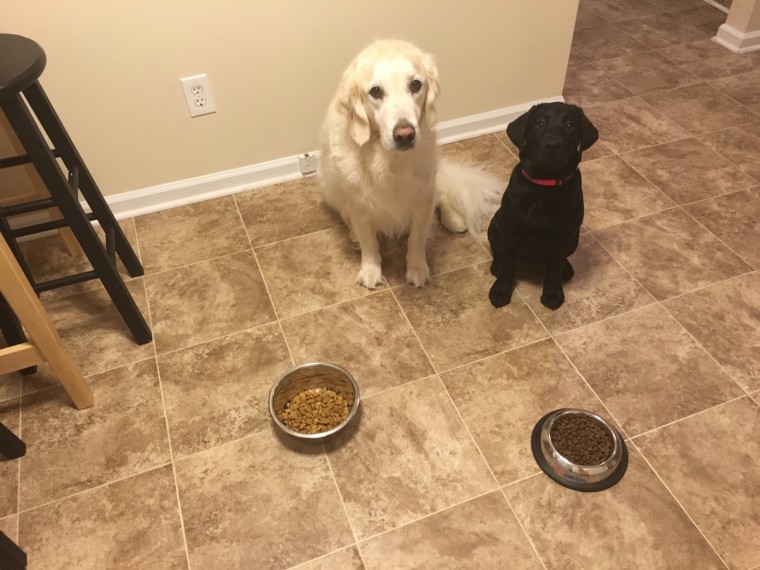 While Cowboy isn't training to be a service dog, he's always happy to share a meal with Charlie before he leaves the house. And deadlines are everything in TV, so you'll never see this pup show up after 6:30 a.m.
RELATED: TODAY show partners with America's Vetdogs to raise our next puppy with a purpose
But in the rare case that it's a rough morning, there's always time for naps behind the scenes!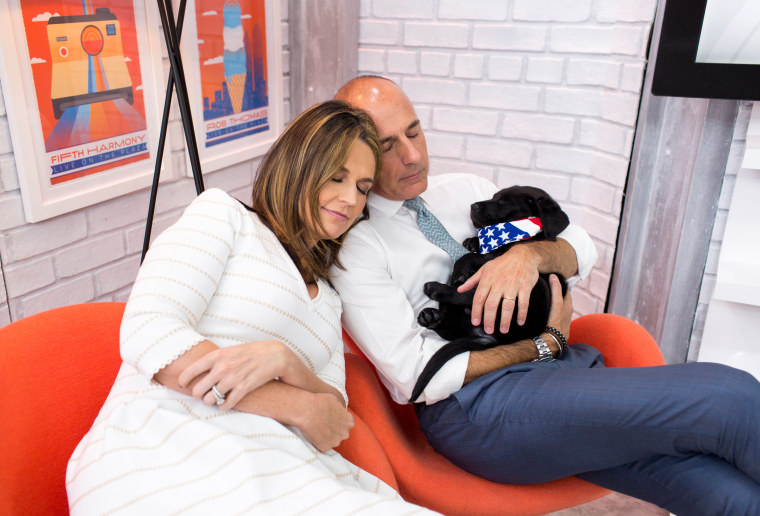 Don't think for a minute there's no time for play! Charlie's best pal, Matt, and many other TODAY staffers frequently stop by to say hello.
So it's easy to feel like the top dog when everyone's always visiting!
One of his favorite mornings at the show, Charlie met service dog pal Wrangler, TODAY's first puppy with a purpose. We're pawsitive they became instant best friends.
RELATED: He's here! Meet TODAY's new puppy with a purpose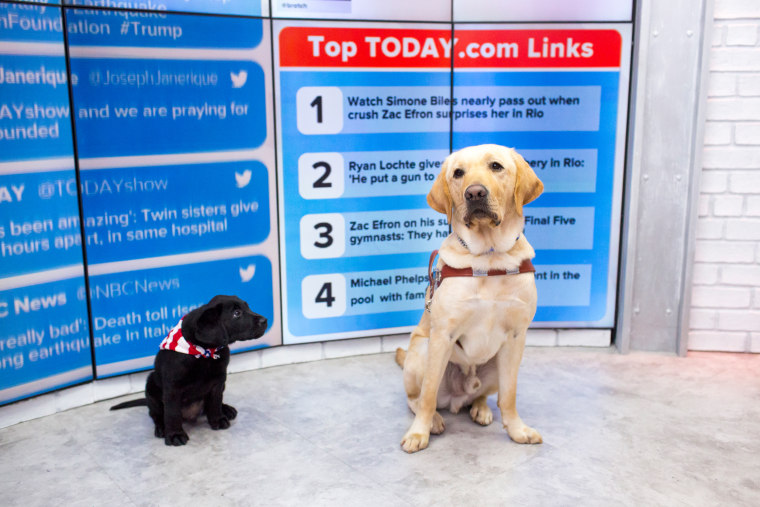 But then again, we can't stop him from becoming furever friends with every celebrity he meets!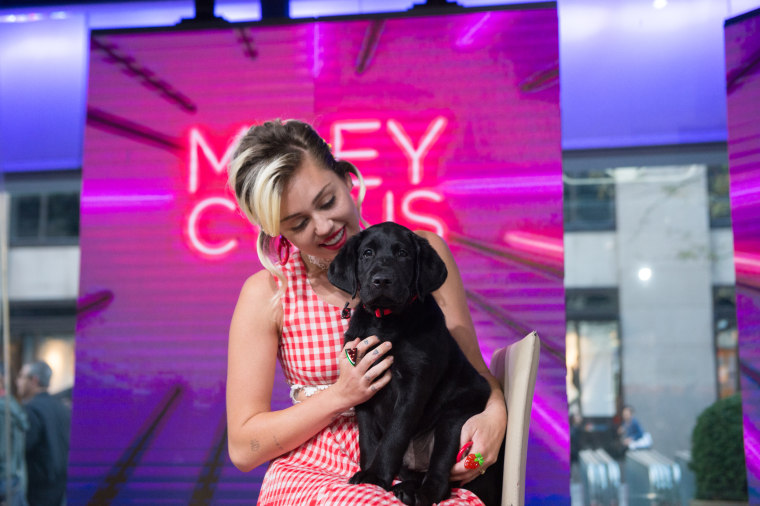 Once the day is done, it's time for a well-earned nap before it's back to Long Island.
It's rough to be a pup! Follow the rest of Charlie's journey at TODAY on Instagram and Twitter.