There's more than a year to go before the 2016 presidential election, but as a reporter on the campaign trail, NBC's Kristen Welker is already in the thick of it.
"You're gone for weeks at a time, you come home, do your laundry, and get back on the trail," the White House correspondenttold Glamour magazine. "I talk to my parents and boyfriend every day. It helps you maintain a sense of normalcy."
So how else does she survive the long days on the road? TODAY.com caught up with Kristen for more of her morning routine:
Wake-up call(s)
"I wake up between 4:45 and 5 a.m., sometimes earlier if I'm in an earlier time zone — it can be as early as 2 or 3 a.m. I typically set at least three alarms," laughs Kristen, who averages 4 to 5 hours of sleep per night while on assignment. "I have two alarms set on my iPhone, I still use a Blackberry for work, so I set my alarm on that, and then if I'm staying in a hotel, I request a wake-up call. I've never overslept — knock on wood. But I have had an instance where one of my four alarms has failed, so that's why I stand by the multiple alarms."
News flash
"After the first alarm goes off, I always try to give myself 10 minutes to snooze. While I'm lying in bed trying to wake myself, I scan the headlines on my iPhone — the New York Times, the Washington Post, The Hill — that's kind of how I get up to speed on all the breaking news that's occurred while I've been asleep."
Less is more
"I make myself a cup of coffee in the hotel room but I only allow myself to have three sips because usually we're going to a live location in the middle of nowhere — where there's no bathroom! So I have a jolt of caffeine, not an entire cup."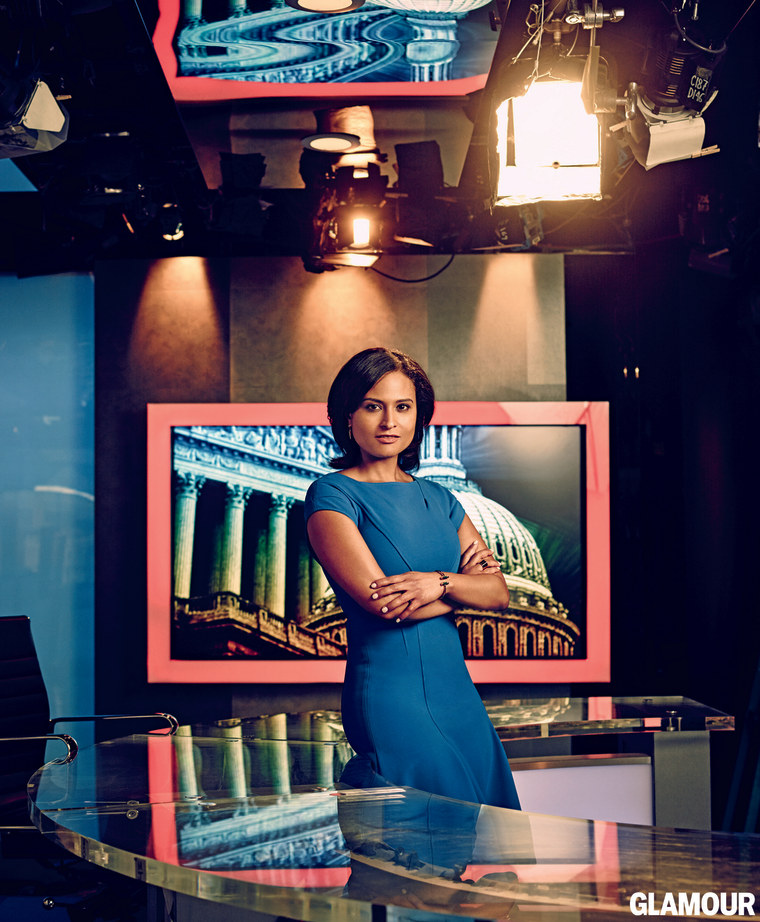 Skin secret
"The makeup we put on is really heavy, and I'm reapplying my makeup 2-3 times a day," Kristen says, noting that she taped 10 live shots the day before we talked to her. So how does she get that magazine-ready glow? "I try to take off my makeup whenever I can — and take it off really thoroughly at night. I use probably four wipes, two before my shower and two after, just to make sure it's all off my face, and one more in the morning when I wash my face again. And I try to get facials when I can — maybe twice a year, but it's so restorative."
Style shortcut
"Whether I'm traveling or not, I lay out my outfit and jewelry the night before so I don't have to think about it. Dresses that don't wrinkle are key. They don't take up a whole lot of space and you can throw four into a suitcase," Kristen says, adding that she loves the selection at Nordstrom's when she needs to stock up. "The key is to pack for more days than you anticipate — I always pack two extra outfits."
Words of wisdom
"One of the great pieces of advice I got was from Soledad O'Brien, who said, 'Remember to always listen,'" Kristen recalls. "Journalists like to talk and write and produce, but the most important part of that process is learning how to listen. And that's what makes you a good journalist."
Catch more of Kristen's life on the campaign trail in this month's issue of Glamour. Find more of TODAY's morning routines here.