If you've ever caught a segment from TODAY's Orange Room, chances are you've caught a glimpse of our producer Brittany Haviland — and her lustrous head of hair.
And if you've said to yourself, "Wow, that girl has incredibly lovely locks!" you wouldn't be alone. Brittany's a rock star producer and an overall wonderful human being, but the thing she gets asked about the most is that hair — by friends, coworkers, and TODAY viewers across the globe.
It's even more impressive when you consider that Brittany wakes up at 2:30 a.m. every morning to be at work by 4 a.m. — which means she manages to look this put-together while most of us are still snoozing.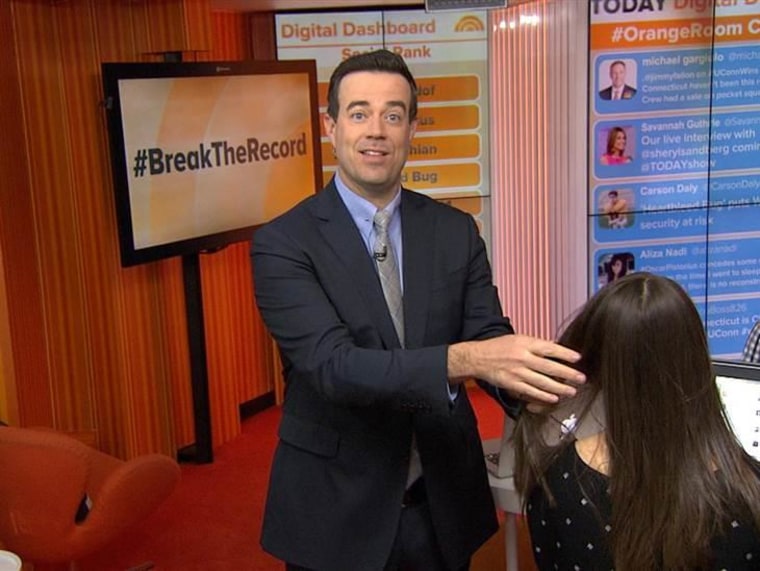 Here's the best part: It's shockingly easy to do yourself! Brittany's style takes just 10 minutes, and all you need is a set of hot rollers, which you can pick up at your local drugstore (Brittany's are Conair curlers, which set her back $29.99). "Fun fact: I don't even own a hairbrush," Brittany says.
Watch the step-by-step tutorial above to see how she does it.
She recommends that this approach likely works best for layered hairstyles, so the curls don't all clump at the same level.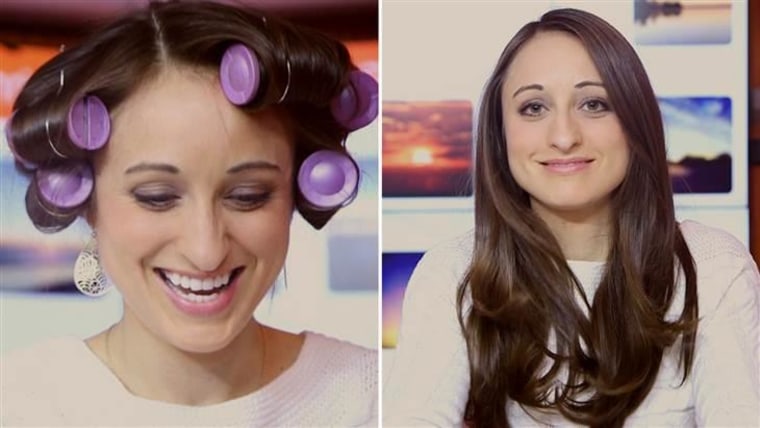 Happy hot rolling!
This post was originally published on Feb. 9, 2015. It has since been updated.