TODAY anchor Hoda Kotb is known for her early morning routine. We always see her inspirational quotes and tweets in the wee hours of the morning. TODAY.com visited her in the makeup room to see how she starts the day with so much joy and zest for life!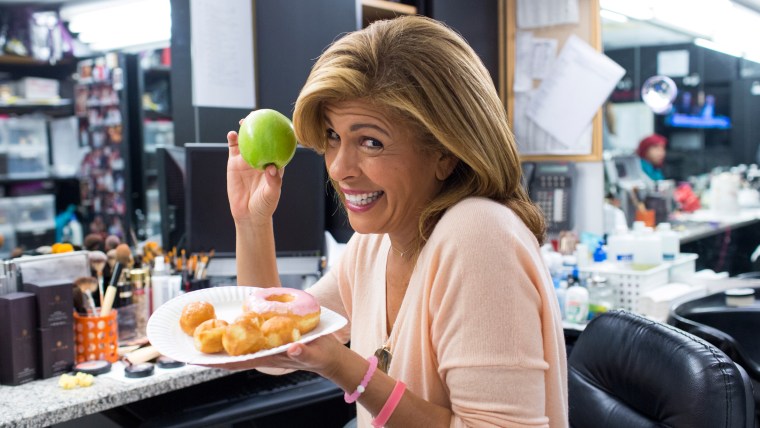 What time do you wake up?
I wake up at 4:00 a.m. Sometimes a couple minutes before. The first thing I do is put my sweats on and take Blake (her dog) outside for a walk around the block.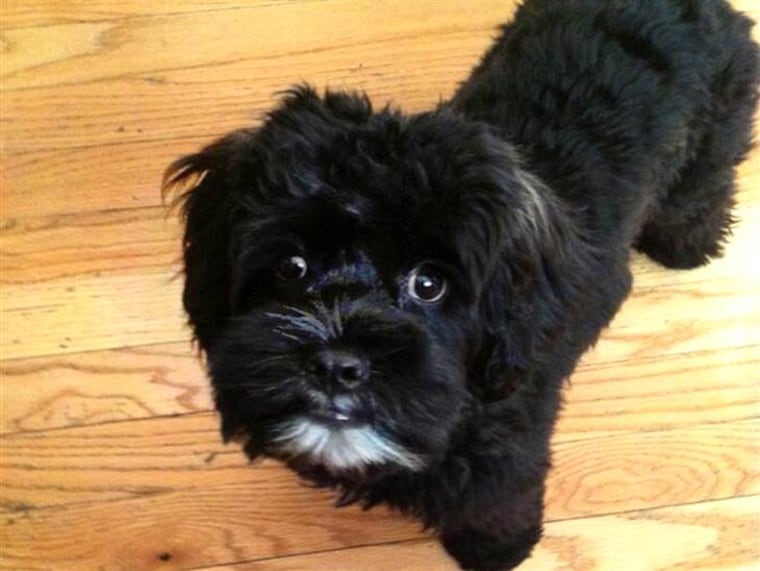 Do you hit snooze or jump up?
I jump up. If I hit snooze it's 4:05 a.m. By the time I'd get ready to go out, it's 4:15 a.m. By the time I get back it's 4:30 a.m. and by that time it's too late!
Do you have any morning shortcuts?
Usually, I have the coffee cup out so I don't have to get it out of the cupboard.
I pack my gym bag the night before and put it by the door. I just scoop it up and go!
My journal and a pen are always on my table, so I don't have to go find anything. I journal every day. I write 3 things I am grateful for and one great thing that happened in the last 24 hours.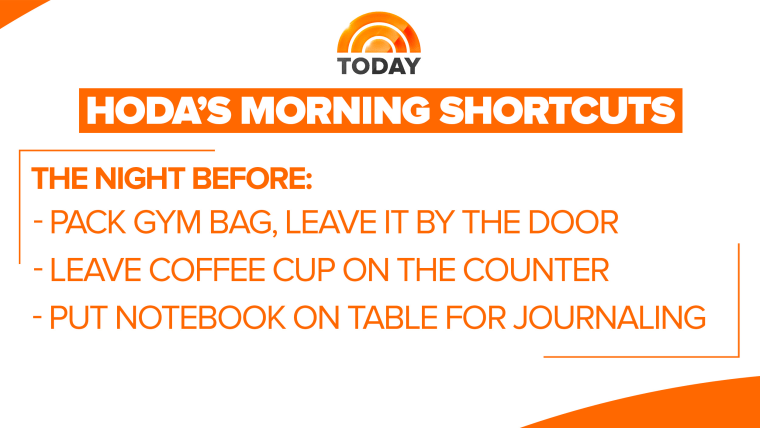 You would be surprised with the number of KLG mentions that happen. Sometimes it's the tiniest little thing that someone has done.
What do you eat for breakfast?
I have coffee. Sometimes I get a green juice in the gym. It's nasty but I get it. You must!
Then I come in here (Studio 1A) after I feel healthy, and go into the donut area. Sometimes I walk into the makeup room with an apple in one hand and a whole bunch of little donuts in the other hand.
I usually try to limit myself to 7. That's usually the max!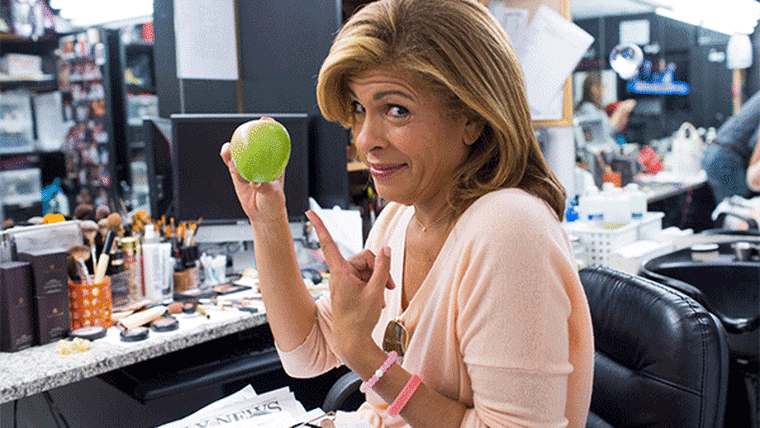 RELATED: Peek inside Jenna Bush Hager's morning routine balancing work, being a mom
What are your hair and makeup tips when you're not on the air?
I would say a pound of gel and a hammer. That's a good beginning!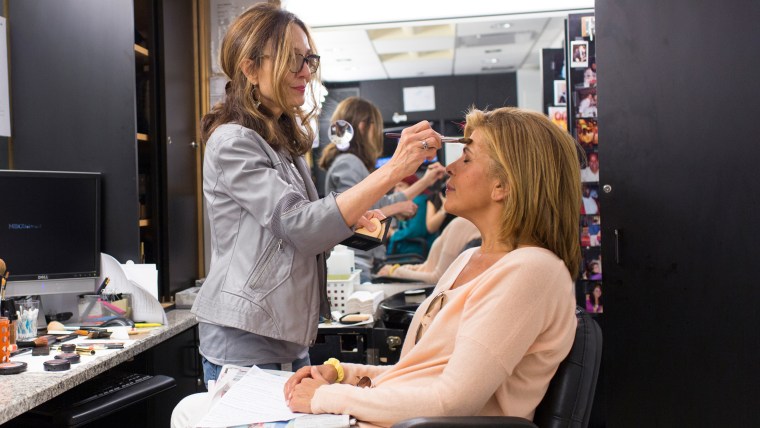 I have a lot of tools in my apartment, like round brushes, every size! I have every flat iron. I have one that goes up so high it could probably burn my apartment down. I've only gotten it up to 420 degrees. I am sure it goes higher.
How do you prep for the show?
That's really funny! I do everything in the morning.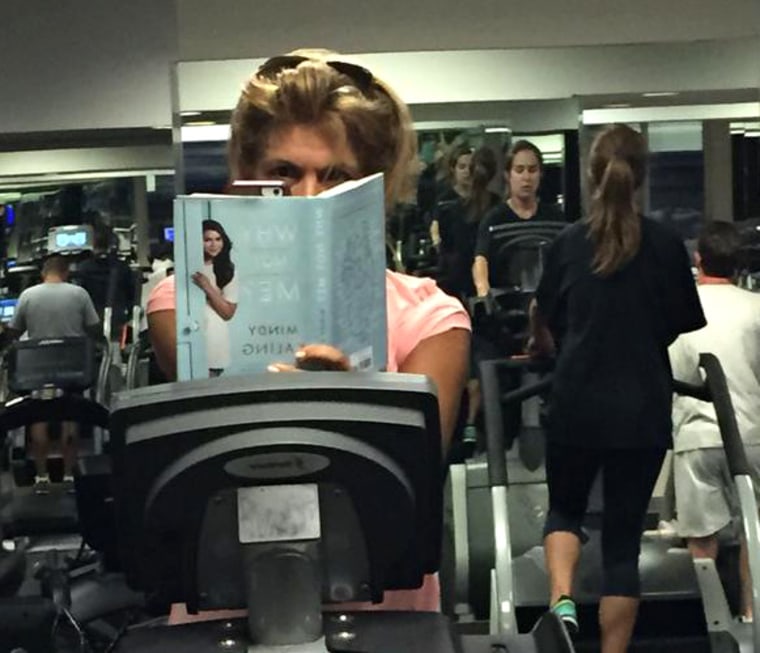 If there are guests who are promoting books or movies, I watch and read them the night before. I take the show notes (from producers) to the gym and put them on the StairMaster.
RELATED: 'Just like my 4-year-old': Willie Geist shares his morning routine
You and Kathie always look great! How do you pick out your dresses?
Usually, I pick out my dress first and Kathie Lee matches mine. She has more clothes!
After the show, what's the first thing you do?
I rip off my dress. Put on jeans, a sweatshirt and comfy shoes!
Love Hoda? Us too! Follow her on Twitter!