Mornings are a hectic time for any mom, and Hilaria Baldwin is no exception.
The celebrity yoga instructor, who recently welcomed her third child with actor Alec Baldwin, spoke to TODAY as part of our Morning Routine series about how she keeps everything together (or tries to!) and the helpful tricks she's learned to make her a.m. routine a lot smoother.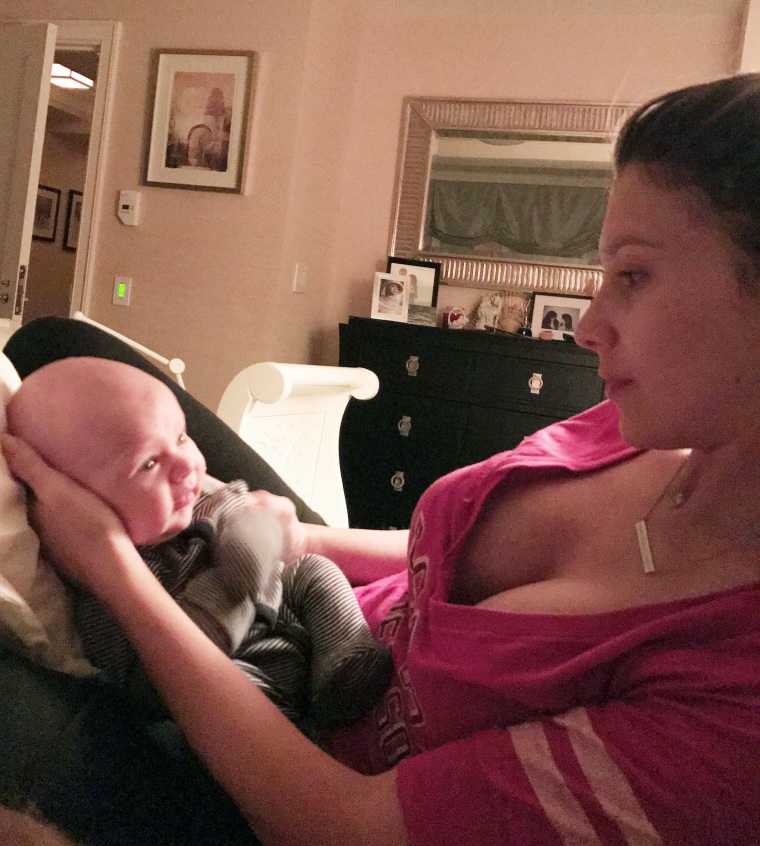 Her biggest tip? Get the kids on the same page.
"When you have one child, everything is so luxurious — all your attention is on one kid," she said. "With multiples, it's all about being a little team. Now we're going to eat breakfast together, now we're going to walk to school together. If you try to keep them all on separate schedules, you're going to get really stressed out."
Even bath time is a shared activity in the Baldwin household. Shortly after they wake up around 6 a.m., Baldwin puts daughter Carmen, 3, and sons Rafael, 1, and Leonardo, who was born last month, in the tub.
RELATED: Hilaria Baldwin talks pregnancy body-shaming
"Yesterday (Alec) said, 'Why don't you leave Carmen and just do the boys?'" she laughed. "I said, 'No way, I'm only going to do this once!'"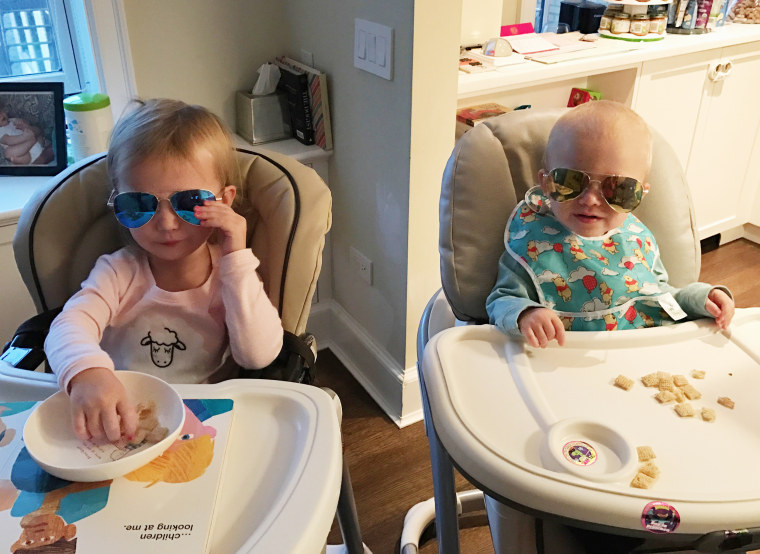 After bath time is breakfast, and then the family walks Carmen to nursery school.
Baldwin, 32, has time-saving tricks for her personal routine, too: she sneaks in "2 1/2-minute baths" when she can — even the briefest indulgence is better than none — and listens to parenting books on tape while she runs.
RELATED: Hilaria Baldwin shares selfie 1 day after giving birth to fight body shaming
And while the svelte yogi always appears to be in perfect form in photos, she swears that most of the time, it's really just a façade. Her secret? "I wear sunglasses!" Baldwin said.
"Sometimes I'm just tired," she continued. "And it's a part of my life. But really, in the mornings, I just need to rinse off quickly, brush my teeth, put on some sunglasses and heels, and it all makes me feel put together."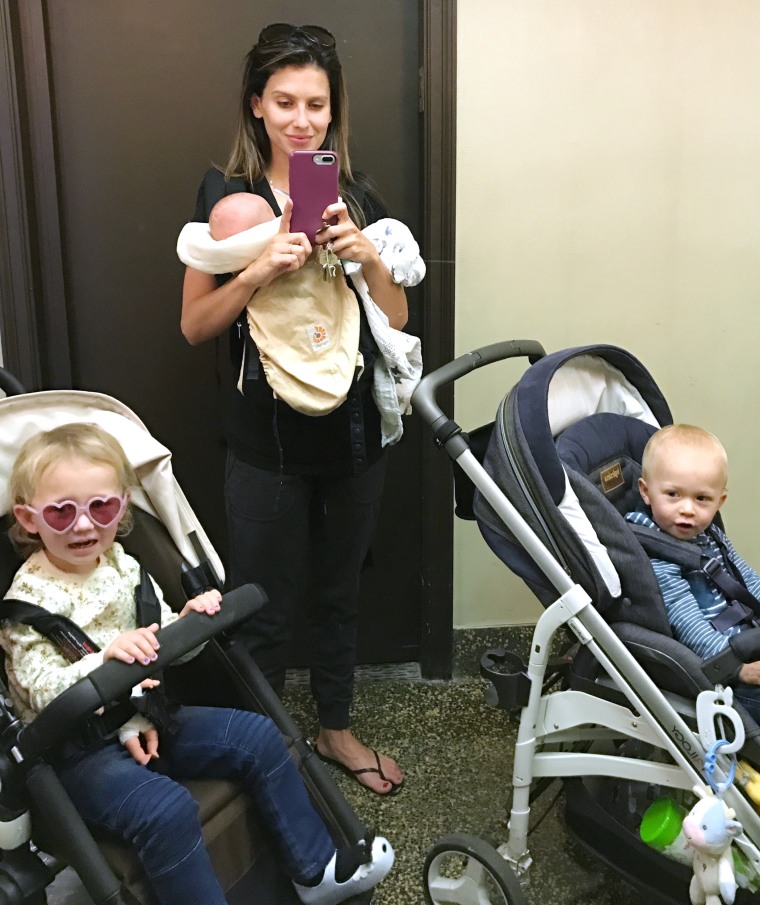 Understanding that schedules won't always go as planned, especially when there are kids involved, is also helpful. In those moments, Baldwin steps back, takes a deep breath, and tries to get into what she calls "the toddler mind."
RELATED: The 4-minute morning makeup routine that will save your morning
"If I say, 'You're going to be late to school,' well, (Carmen) doesn't understand time," Baldwin said. "If I get angry about it, I'm only making the situation worse. It's just about not getting too attached."
Besides, part of being a parent is understanding that accidents happen — like the time daughter Carmen tried to paint her face orange to look like Donald Trump.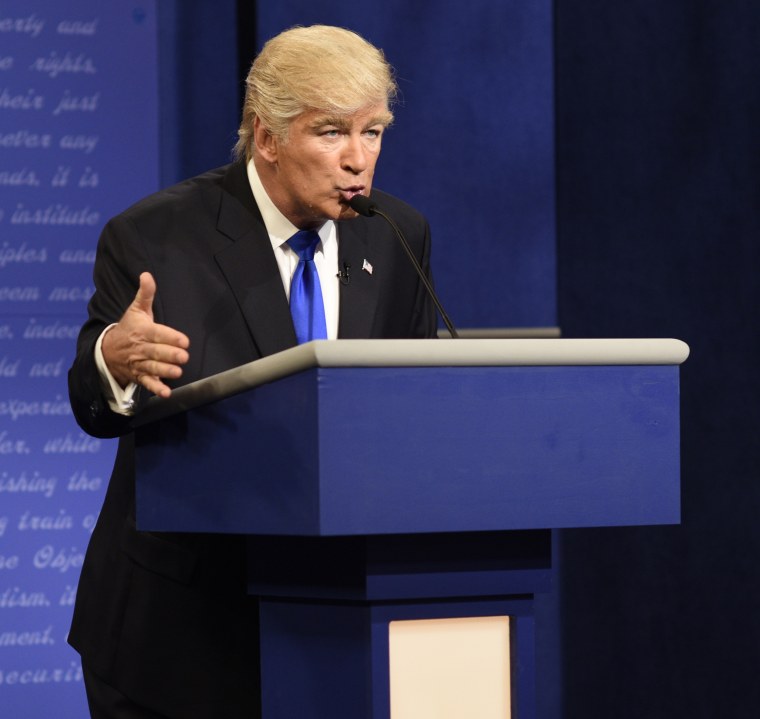 "She had a reddish mark on her chin and we thought she got hurt," Baldwin said. "She said, 'I was painting my face.' I asked what color, and she said, 'orange, like Donald Trump!'"
Alec Baldwin's famous portrayal of Donald Trump on "Saturday Night Live" might be to blame — Baldwin says Carmen can recognize the presidential candidate's face on the news — but she said his impersonations aren't allowed at home.
"We do not practice Trump at home, right honey?" Baldwin said jokingly to her husband in the background. "We leave Trump at 'SNL.'"
Baldwin said she immediately washed her daughter's face. All in a day's work for a mom!