Olympic gymnastics champion Nastia Liukin is getting a new kind of workout as a competitor on this season of "Dancing With the Stars." Here, she shares her morning routine with TODAY.com, and how you can steal her workout.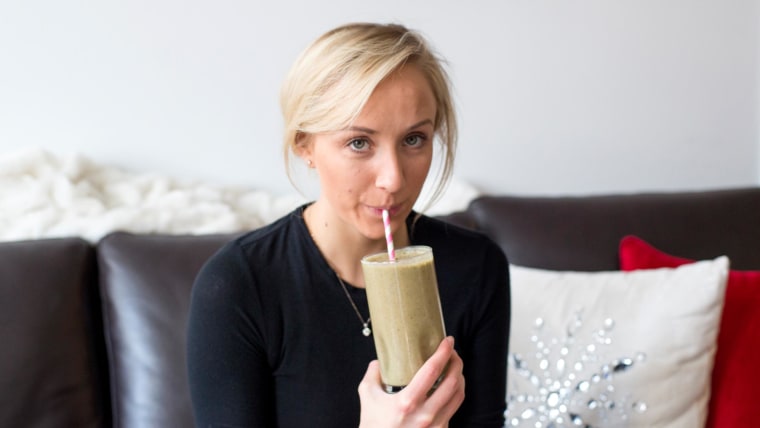 Between being a full-time student, a contestant on the upcoming new season of Dancing with the Stars, and managing my career, things are extremely busy. Keeping a morning routine is what keeps me going!
I wake up at 5 a.m. I start the day with hot water and lemon. Then I make an almond milk latte with my espresso machine, and sit on the couch catching up on emails while drinking coffee and watching the TODAY show.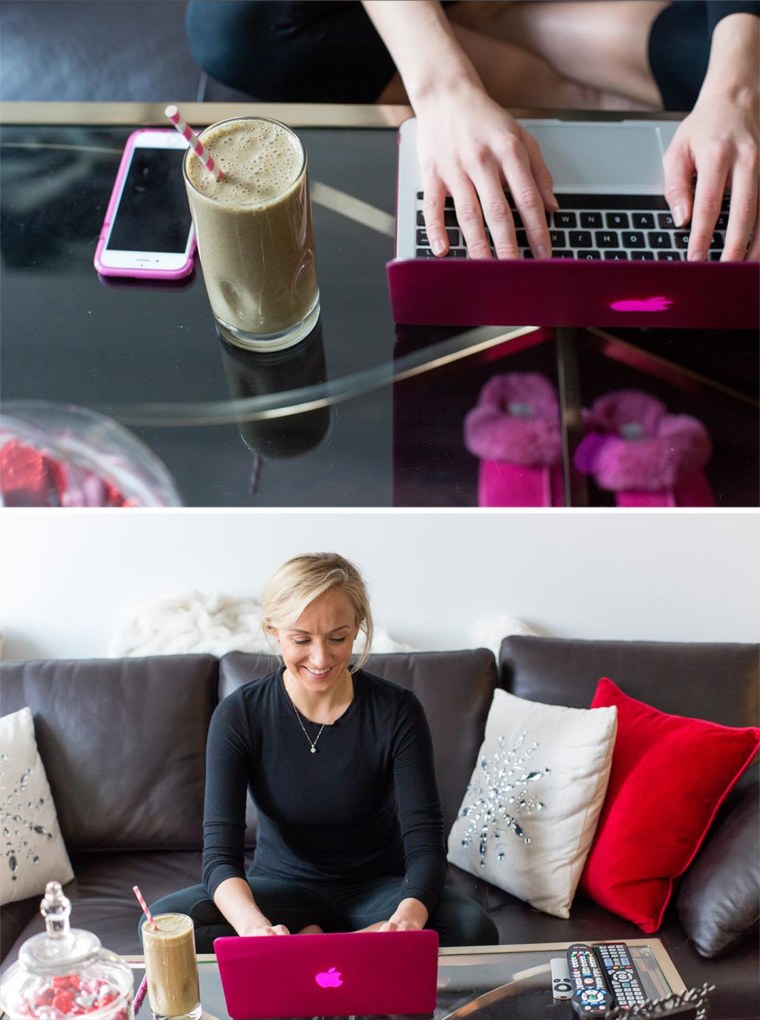 Then I'll make breakfast — either a shake or eggs with gluten-free bread, topped with sliced avocado. I'm typically not a huge breakfast person, especially so early in the morning, but it is important to put something nutritious into your body before a workout. A smoothie is quick, easy and tastes great.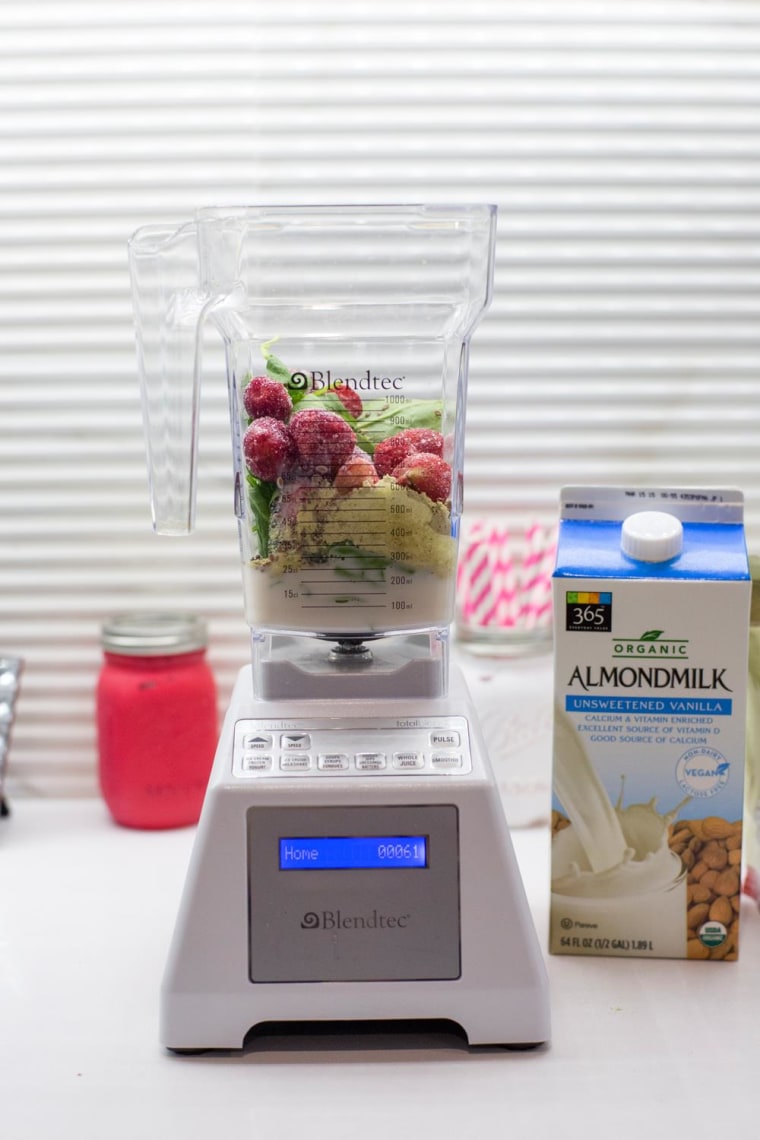 Nastia's go-to morning smoothie:
Just combine and blend!
Almond milk
spinach
kale
Frozen strawberries or a banana
Vega vanilla protein powder
I'm a little pressed for time in the mornings, but always feel much better when I get in a morning workout, so I try to do something quick but effective that targets all areas. Here's my sample routine:
Run on the treadmill for 20 minutes or 2-3 miles: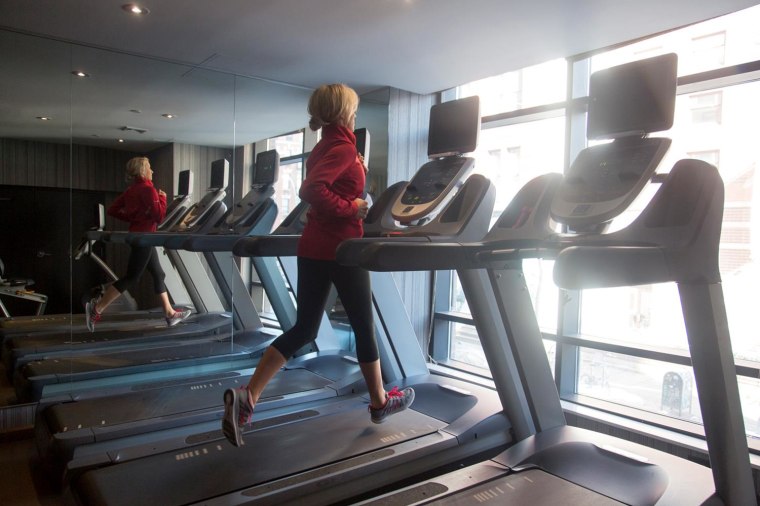 I build core stability with pike-ups on the exercise ball: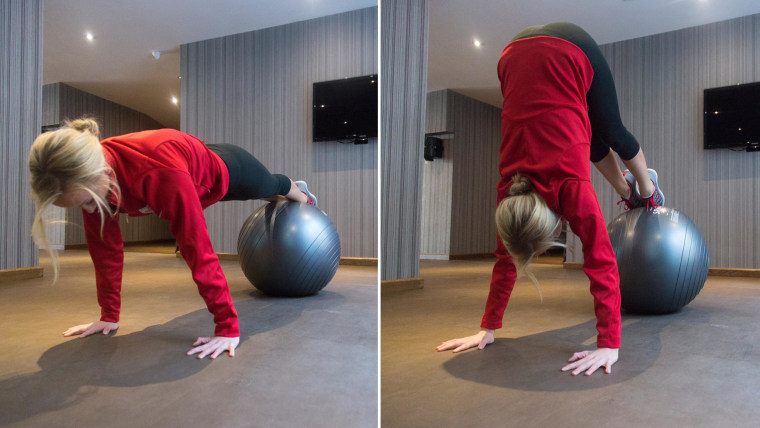 The Russian Twist is another great move for your core: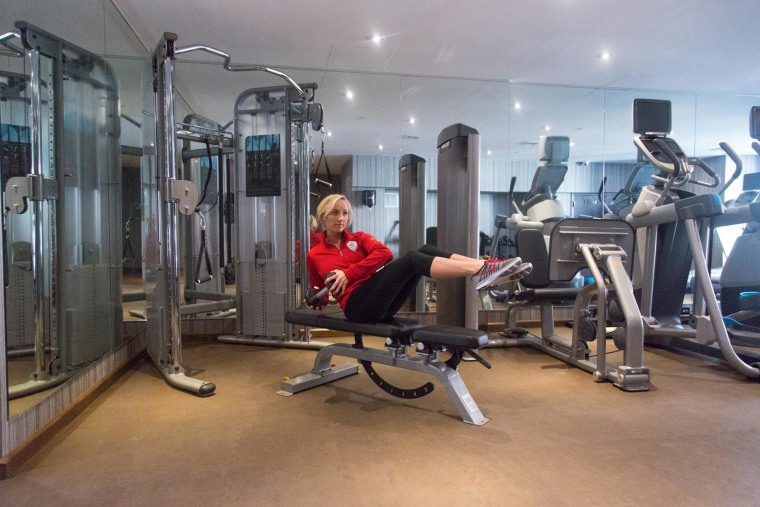 Then I do these leg-strengthening lunges — from front to back, and cross-overs: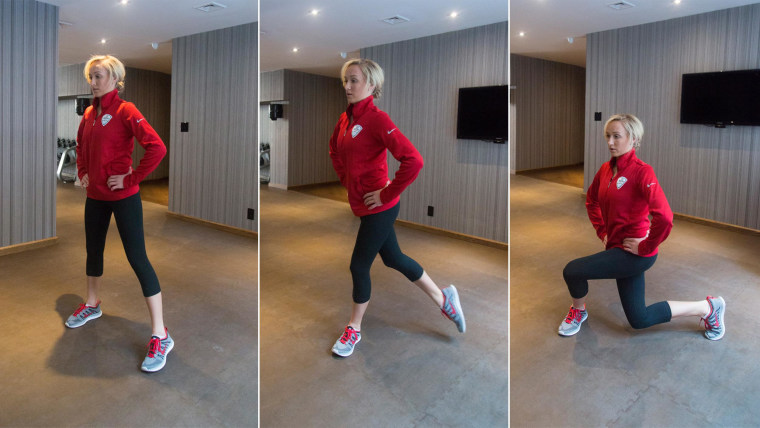 And I tone my arms with these "around-the-world push-ups": Start in push-up position, and then after each rep, change which direction you are facing. So if you start facing the wall with the mirror, on the next push-up turn so that you are doing the push-up facing the window. Then on the next push-up, turn so you are facing the back wall. Move all the way around the room like that in a circle.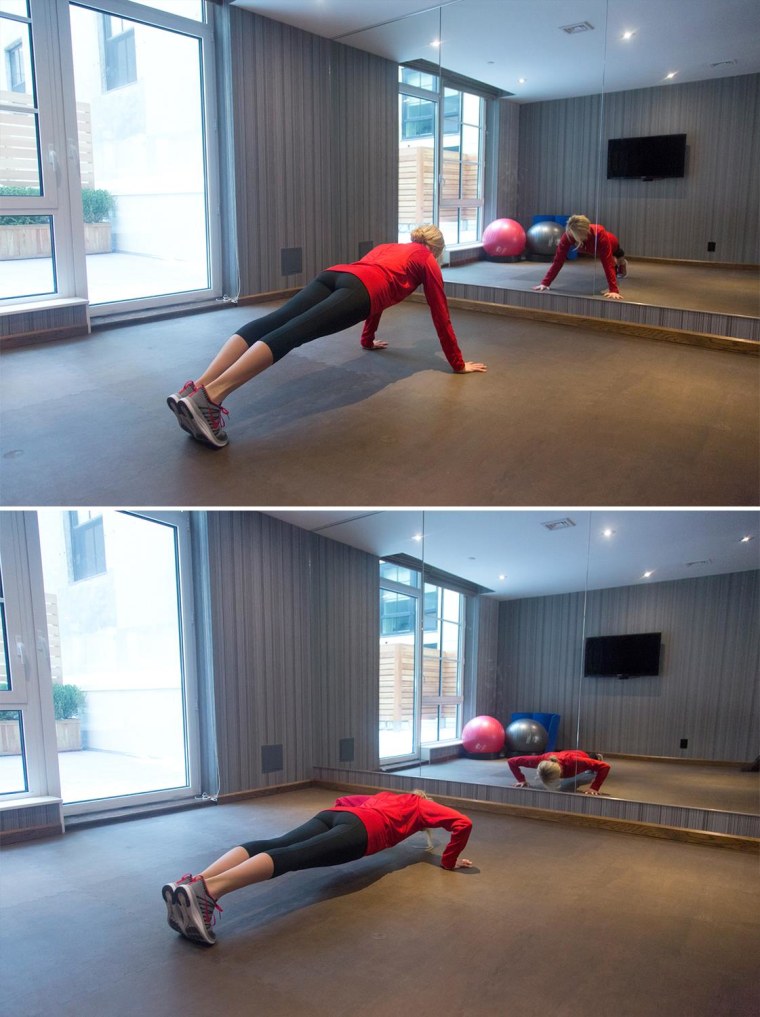 Then I get ready for the day — class or a meeting!
Find more of TODAY's morning routines here: