Phoebe Robinson is a stand-up comedian, but that doesn't mean she's always great at, well, standing up.
The co-host of the podcast "2 Dope Queens" (with "Daily Show" correspondent Jessica Williams) and its follow-up, "Sooo Many White Guys," says that when she wakes up, "I'm always like, 'Ugh, what is life? How does my body work?'"
But if Robinson has conquered mornings — and between her podcasts, stand-up shows and new book, "You Can't Touch My Hair," it looks like she has — so can you.
This week TODAY is highlighting the stories of women on the cutting edge who are not only making a difference in their respective industries, but who are having a real impact on the world. To find out how she does it, TODAY asked Robinson how she begins her day as part of our ongoing Morning Routine series.
What time do you wake up?
7:30 a.m. to 8 a.m. during the week. I will allow myself to sleep in until 9 a.m. on the weekends.
Snooze or no snooze?
Snooze minimum three times, but maximum? I will snooze a bunch during the course of an hour if I'm really tired on the weekend. So good luck, future husband. This will annoy you and we will have a dumb fight about it!
What is your coffee routine?
No coffee. I'm not a caffeine person.
Are you a morning person?
Not a morning person. But I've gotten used to it and use that time to answer emails for the day and other administrative stuff like booking stand-up spots, reading the news, cleaning my apartment, etc.
But my favorite thing, since I'm a night owl, is I will think of creative ideas for my podcasts or book tour or TV stuff I'm working on, so a lot of people on my team will get an email from me at 1 or 2 in the morning (sometimes 3 a.m.). I like going to bed after that because I'm in a good mood from being creative.
RELATED: The 4-minute makeup routine that will save your morning
What is your typical breakfast?
Daily Greens cold pressed juice and toast.
What's your guilty pleasure breakfast?
French toast with a side of bacon. And bottomless mimosas or Moscow mules.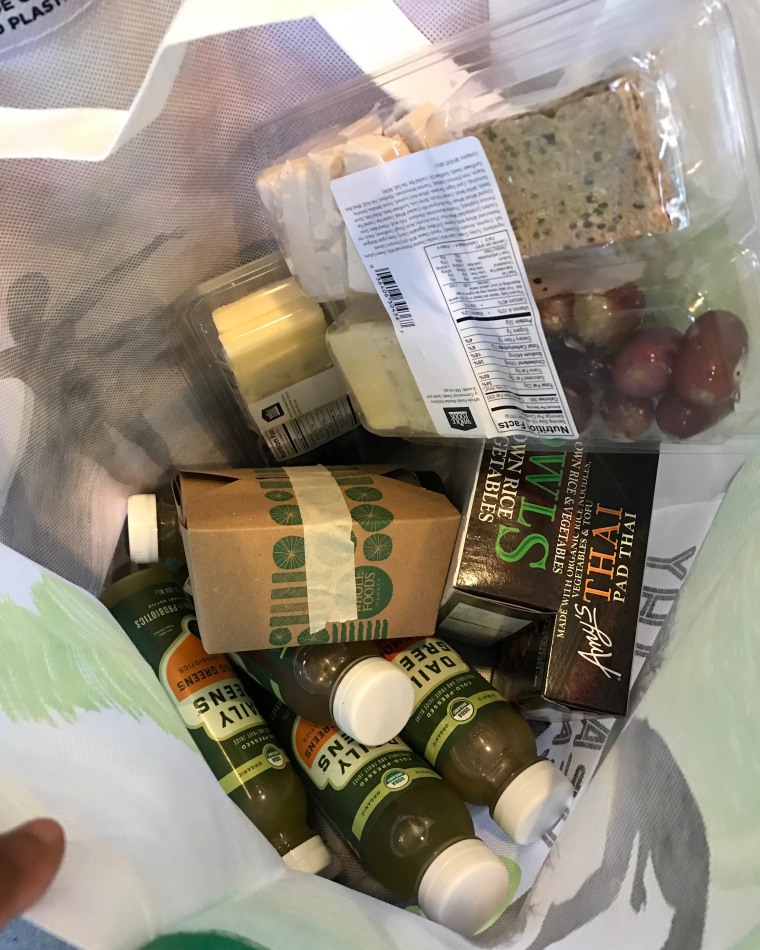 My ideal breakfast buddy would be...
No one. Haha. So much of my job is interacting with people, so I relish the alone time. So usually, I'll watch the previous night's episode of "Colbert" or "The Mindy Project" while eating breakfast.
Do you work out in the morning?
Either first thing in the morning or at the end of the day. I like the gym the best when it's mostly empty.
Drive, bike or public transportation?
Public transportation. I don't know how to drive or ride a bike, so yes, I will die first in a zombie apocalypse because I am bringing nothing to the table. No upper body strength. I still don't know how to tell east from west. And I press snooze too much and would miss when I'm supposed to leave.
RELATED: Skip the shower: The secret to Nasty Gal founder's morning routine
Where do you get your morning news?
Either NPR or links my smart friends post on Facebook.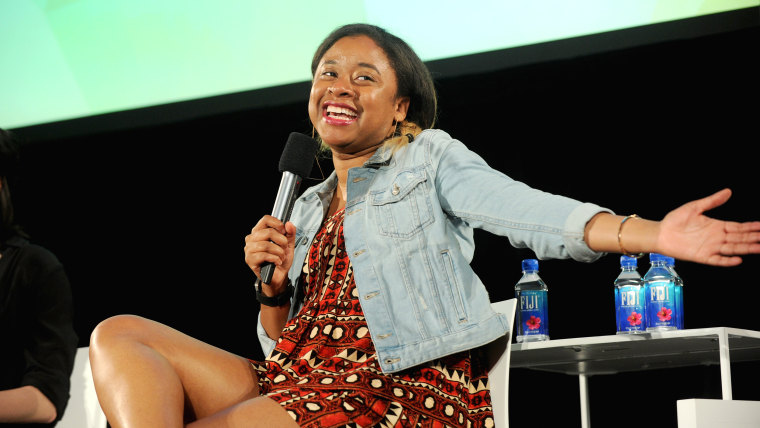 Is there a particular song or band that you listen to to kick-start your morning?
Right now, it's Solange's "A Seat at the Table." Before that, it was TV on the Radio and before them, my true blue boos: U2!
Do you read or listen to anything on your way into work?
I try to read 20 books a year. This year, I'm behind because I was finishing my own book, but normally I read to and from work on the train. And I listen to music as well to block out the noise on the train while reading.
Any morning shortcuts that you swear by?
I don't wear makeup. Not like Alicia Keys "no makeup." But literally no makeup. Only when I'm on a photo shoot or doing camera work or a date do I put on makeup. So that cuts down on a lot of time.
RELATED: The 1 easy technique this fitness guru swears by
Do you have any mantras or rituals?
I'm all about self care these days, so my main ritual is that I buy myself flowers every Monday and have fresh life in my apartment. And, thanks to Oprah, I say "live your best life" whether it's for something good like standing up to a friend or something ignorant like ordering takeout at midnight.
What's your least favorite part of your morning routine?
The actual waking up. Literally every day I get out of bed, I walk the way — SPOILER ALERT — Sandra Bullock does at the end of "Gravity." I'm always like, "Ugh, what is life? How does my body work?"
What's one thing people would be surprised to learn about your morning routine?
I talk to myself a lot. Whether it's figuring out stand-up jokes or pumping myself up, I talk to myself a lot in my apartment.
RELATED: How TODAY Show's puppy Charlie spends his mornings — starting at 4 a.m.!
What's the one thing you have to do every morning before it can really begin?
Echinacea pills. I take two every morning and multivitamins since I don't sleep as much as I should. Also, I love doing dishes in the morning. It's an easy thing to accomplish and make me go, "Sweet. One thing I can cross off my to-do list!"