Chip and Joanna Gaines are not your average couple. With four kids, a large farm, and a growing home empire — the "Fixer Upper" stars have their hands full. So how do they keep it all together?
The creative duo recently stopped by Studio 1A and told TODAY how they start out each day. Read about their morning rituals below and check out more from our Morning Routine series.
What time do you wake up? Do you hit snooze?
Chip Gaines: 4 a.m. — never.
Joanna Gaines: 6:30. All the time.
Coffee or tea?
JG: Both coffee drinkers.
CG: Coffee. Lots and lots of coffee.
RELATED: Joanna Gaines reveals her 2 favorite spots in her home
What's on the table?
JG: Eggs, some type of meat, and something sweet: cinnamon rolls or pancakes.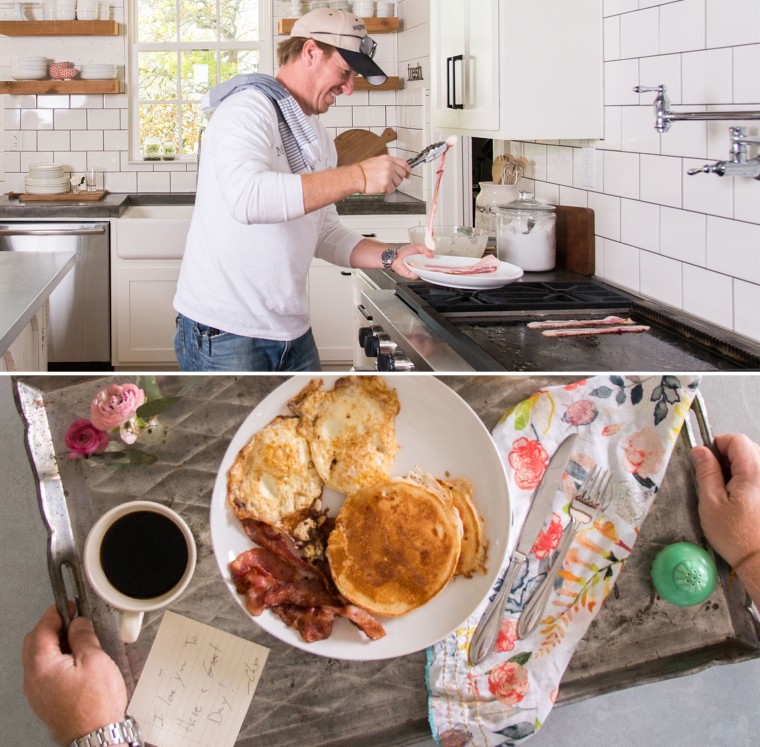 RELATED: This just in! Read an excerpt from Chip and Joanna Gaines' 'The Magnolia Story'
What's the calmest part of your day?
CG: For me it's really bright and early. That's why I love it. I get up early; sometimes read the paper, a little bit of coffee, go mess with the animals a little bit. It's pretty therapeutic. It's like golf to most people. Me waking up early in the morning — that's kind of my thing.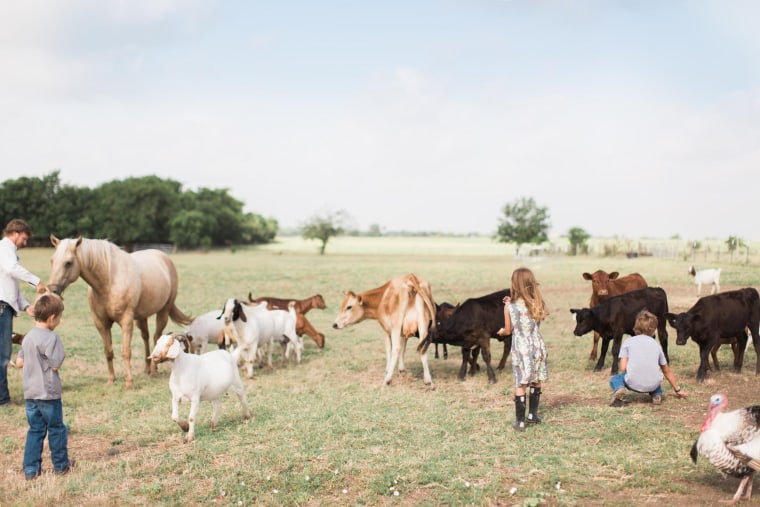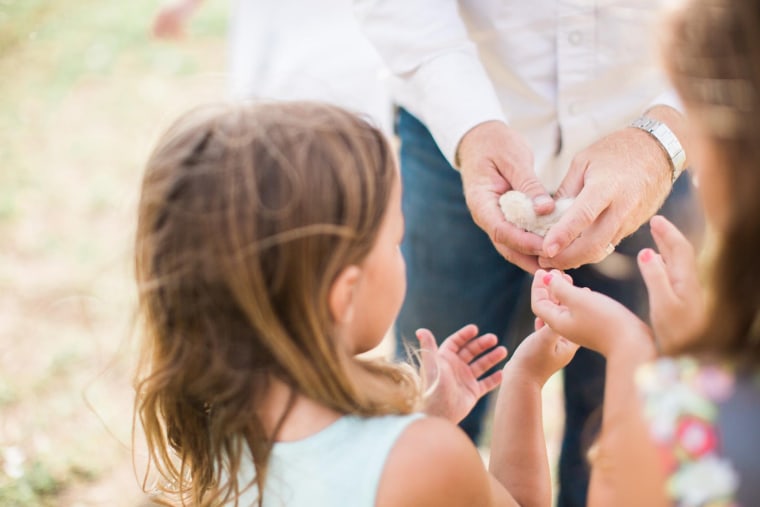 RELATED: 'Fixer Upper' duo Chip and Joanna Gaines: 'No cellphones for our kids'
JG: There's no calm for me.
CG: Her idea of a calm morning is four children, 11 and under, running in and jumping on the bed right before 6:30.
Any morning rituals as a couple?
JG: We sit and have coffee at the table and we talk about what's going on, what the day's going to look like. We always try to connect in the morning at the breakfast table.
CG: Amen.