When it comes to breakfast, Brazilian model (and wife of Matthew McConaughey) Camila Alves is not about side dishes — she's happy to mix her eggs with all kinds of ingredients!
Before Alves demonstrated her favorite weeknight dinners Wednesday morning, TODAY made sure the mom of three had her go-to breakfast to nosh on as part of our new #BreakfastTODAY series.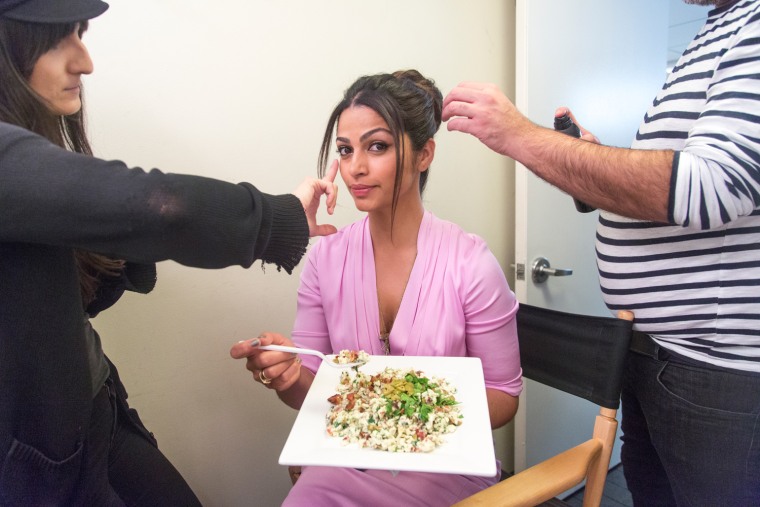 TODAY: How do you like your eggs?
Camila Alves: Scrambled with green olives, spinach and bacon added in. I have the olives because I love salty stuff. I have the spinach in there because you need nutrients, and cooking the bacon and then adding it helps get rid of some of the grease, I think.
Who's your ideal breakfast buddy?
My family. If it's on the weekend, we do a big breakfast. But if it's during the week, we gotta eat and we gotta go.
What's one of your go-to breakfasts for the kids (she and McConaughey have three under age 10) during the week?
The kids love when I do flat eggs. Get an egg and cook it one side, flip it over, smash it down and there it is.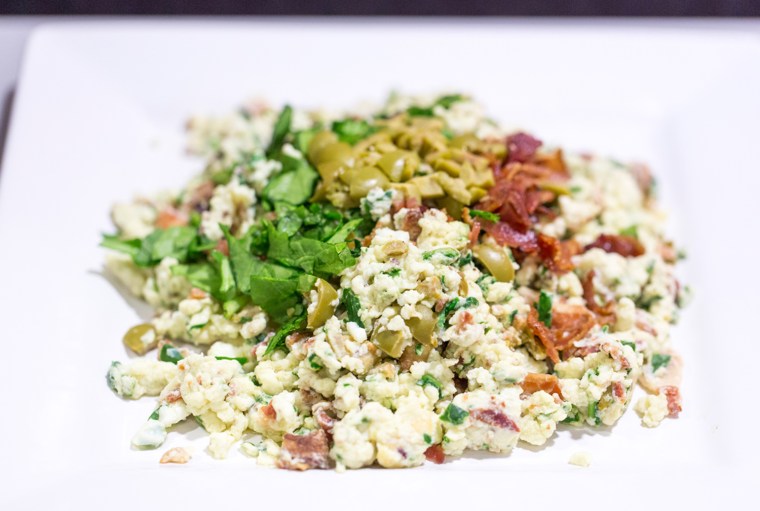 What would happen if you didn't get your morning coffee?
I can't drink coffee. It gives me the shakes, but I love ginger tea. It wakes me up just enough but it just kind of grounds me. Ginger Aid is the one that I drink. If I didn't have it, I just kind of get a little all over the place.
How often do you hit the snooze button?
I can't hit the snooze button. I'm not allowed to do that with kids. I did this morning though twice because I don't have the kids.
What would you say if you had to give yourself a pep talk in the morning?
I don't really do pep talks, but every time I get the kids to school on time, I'm like 'You did it!' I high five myself.