We've all had those mornings when time is short, but you'd still like to look presentable throughout the day.
TODAY Style is proud to share a quick and easy beauty routine that will leave you looking fabulous in less than four minutes flat. Believe it!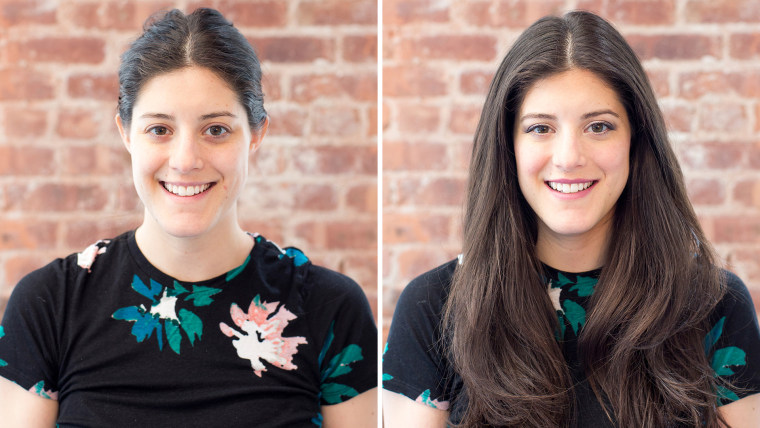 RELATED: 31 tips to speed up your morning beauty routine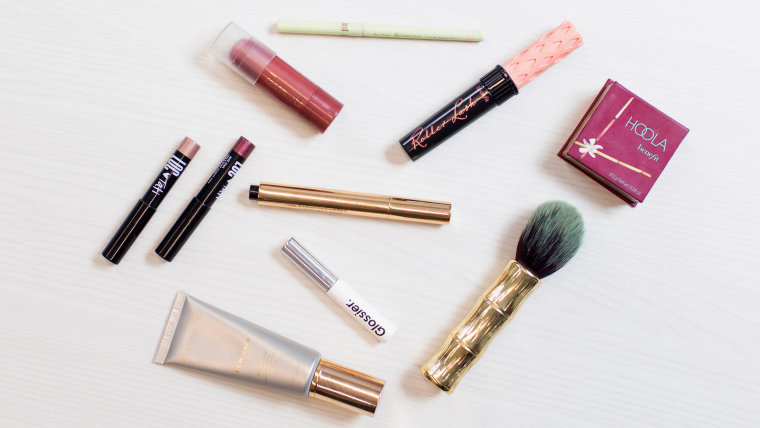 Face
1. Start with a tinted moisturizer.
This will even out your skin tone and disguise any blotches. Look for a formula with a dewy finish (to leave you looking fresh) and SPF (for extra protection).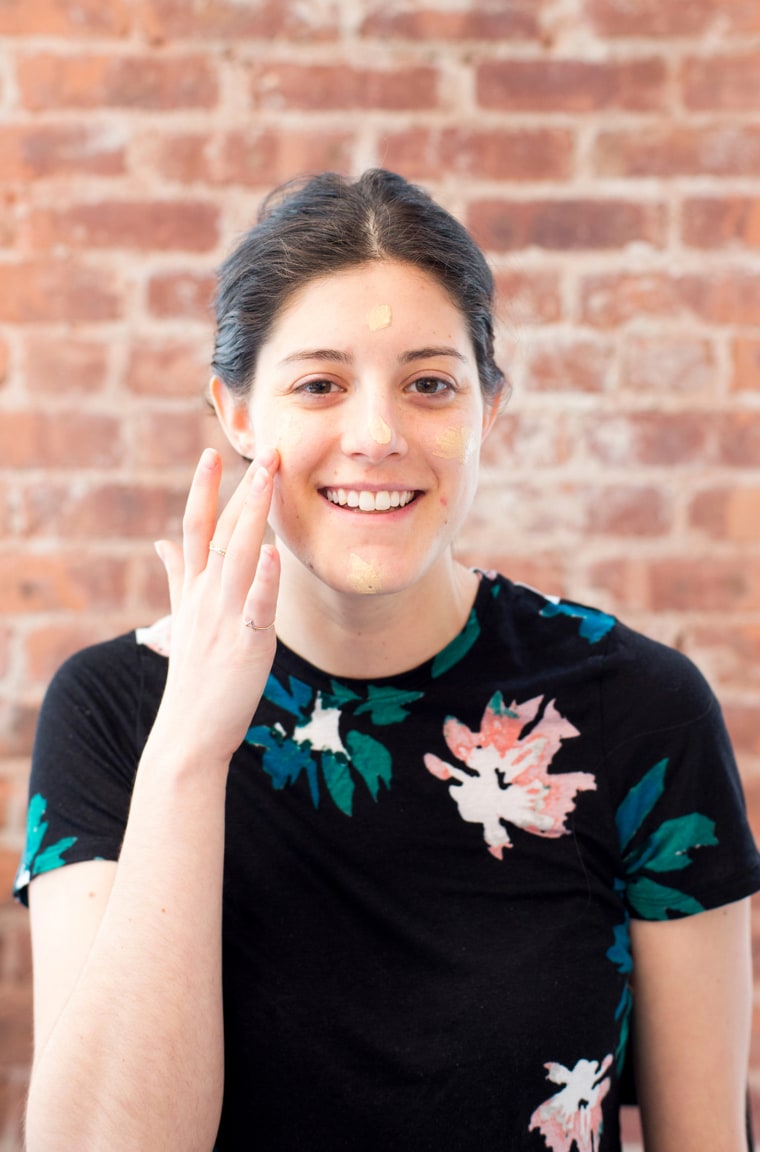 Apply five dots — to your forehead, cheeks, nose and chin — and blend well with clean fingers or a complexion brush.
Beautycounter Dew Skin Tinted Moisturizer in No. 2, $45
2. Cover dark under-eye circles and blemishes with concealer.
With a touch-up pen or concealer pot (depending on your preference), draw an upside-down triangle underneath eyes including the inner corners near the nose. Blend well with your ring finger — which is the weakest digit and therefore the least likely to cause wrinkles.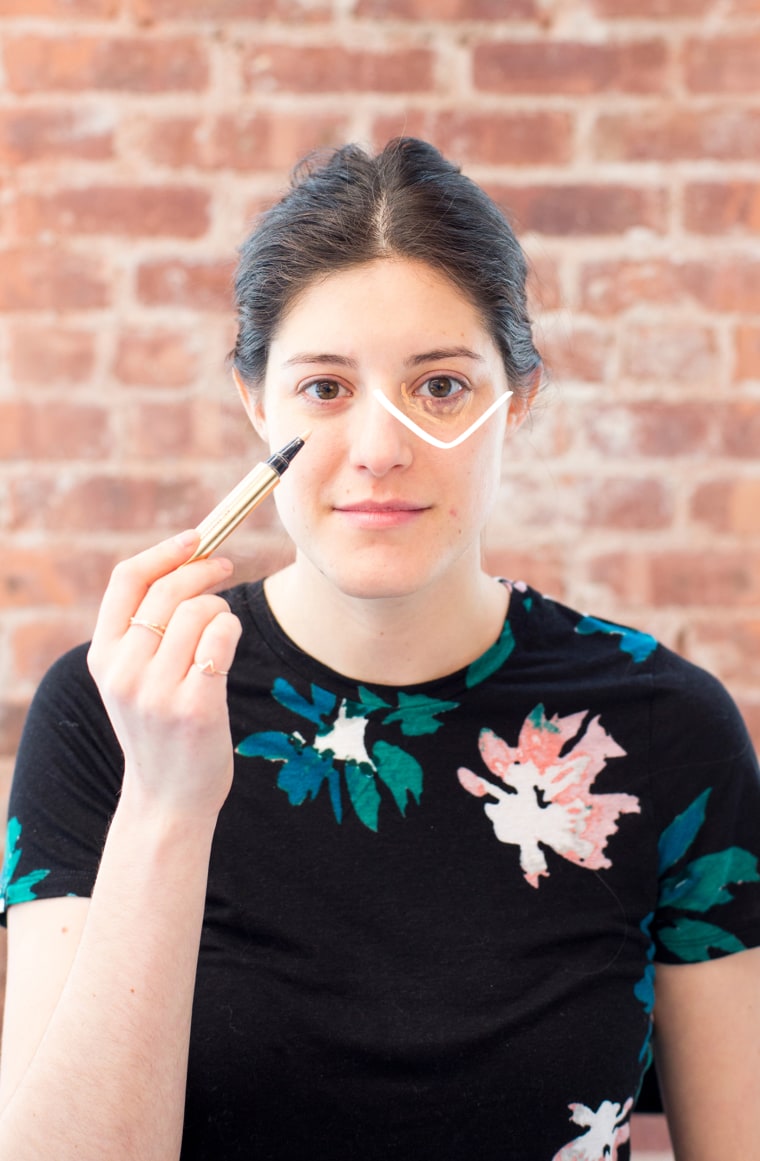 Cover any blemishes or dark spots with the pen and blend by tapping lightly with your finger.
Beautycounter Touchup Concealer Pen in Light, $32
3. Add a touch of bronzer.
It's no longer about dousing your entire face in bronzer with a wide brush. Instead, focus on contouring specific areas to define and shape.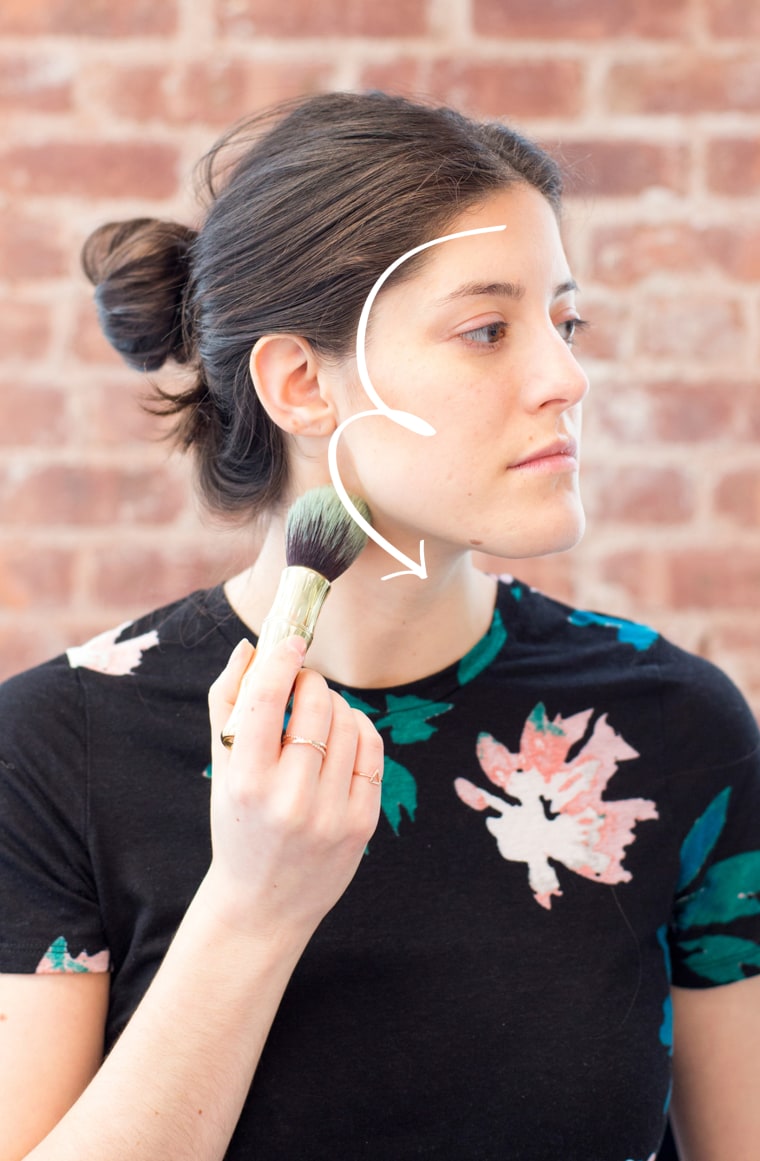 Using a dome-shaped brush (with bristles that come to a point, but are soft enough to blend easily), add bronzer to your cheekbones, crown and jawline. Then blend in a backwards "3" shape.
Benefit Hoola Matte Bronzer, $29; Bronzing & Contouring Brush, $24
Eyes
4. Look for a "one-and-done" product.
Don't start playing with eye shadow palettes and multiple brushes when you're in a hurry. Instead, try an eye shadow stick that you can easily rub on and go!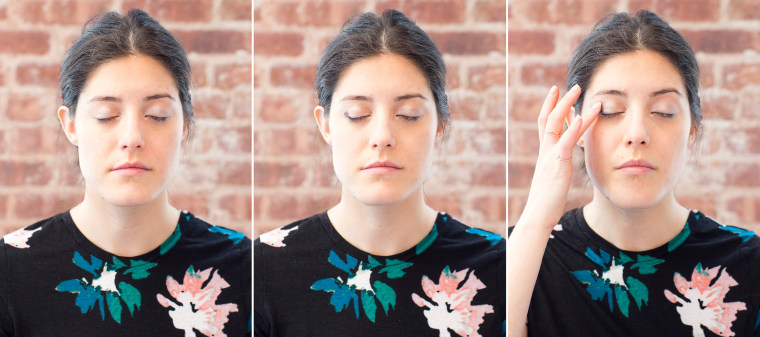 Start with a light tan or sand-colored shade for your lid. If it's a brighter color, feel free to add a bit on your inner eye. Next, add a darker hue to the outer corner and use your finger to blend inward and up into the crease.
LOC "One-and-Done" Shadow Sticks in On Point and Nite Owl, $10 each
5. Use a nude-colored liner on your waterline.
Here's a trick straight from the TODAY makeup room! To look immediately more awake, simply apply a nude-colored eye liner directly to your waterline.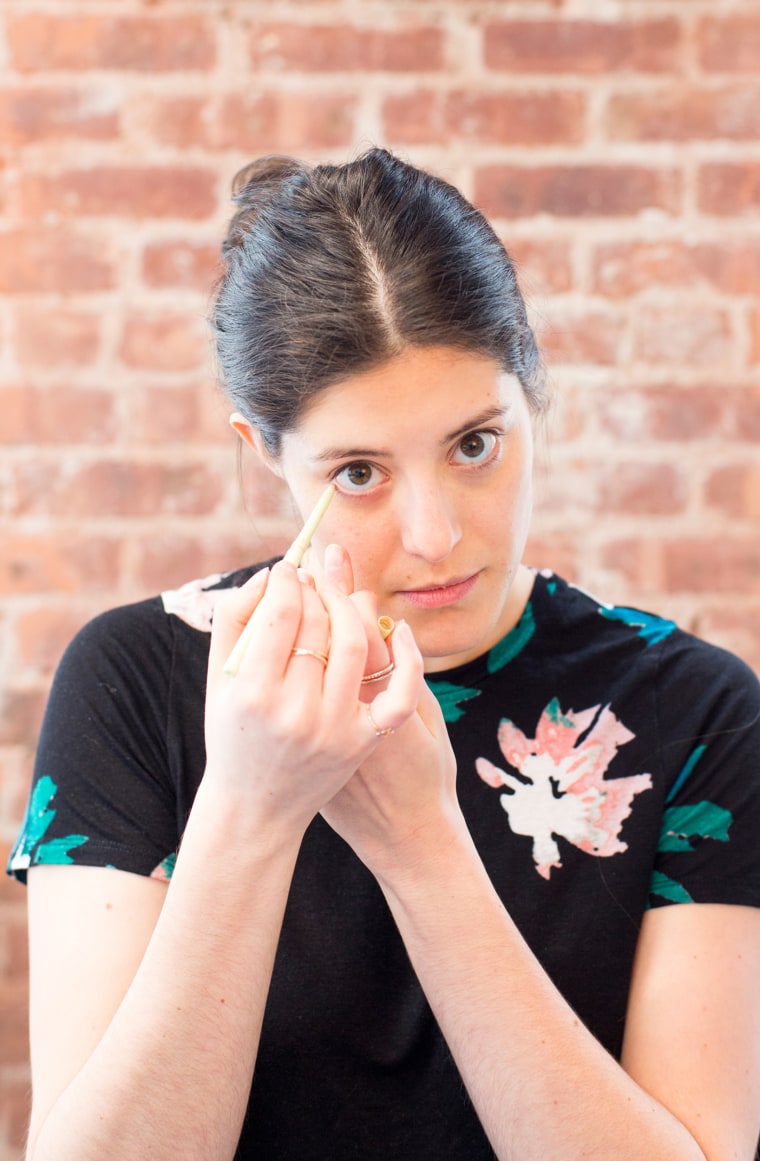 This little step can make a big difference!
Pixi Eye Bright Liner in Nude, $14
6. Top off with mascara.
Eyelash curlers are a big help ... but they also can feel like torture devices in tired hands. To give your lashes a lifting boost, find a curved mascara brush and roll the formula in an upward direction.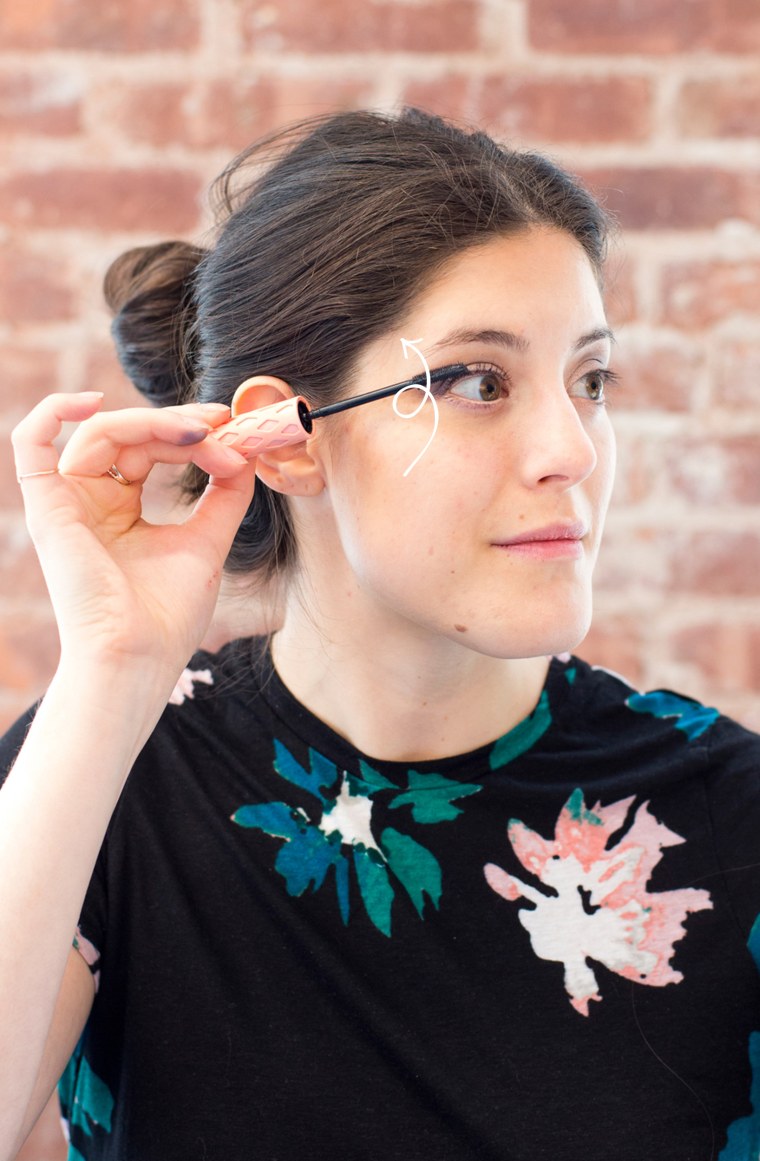 Don't forget to cover the tiny lashes on the outer corner!
Benefit Roller Lash, $24
Lips and last touches
7. Define your brows.
While the eyebrows are often a forgotten step, some quick definition will frame your eyes and make you look instantly more polished and alert.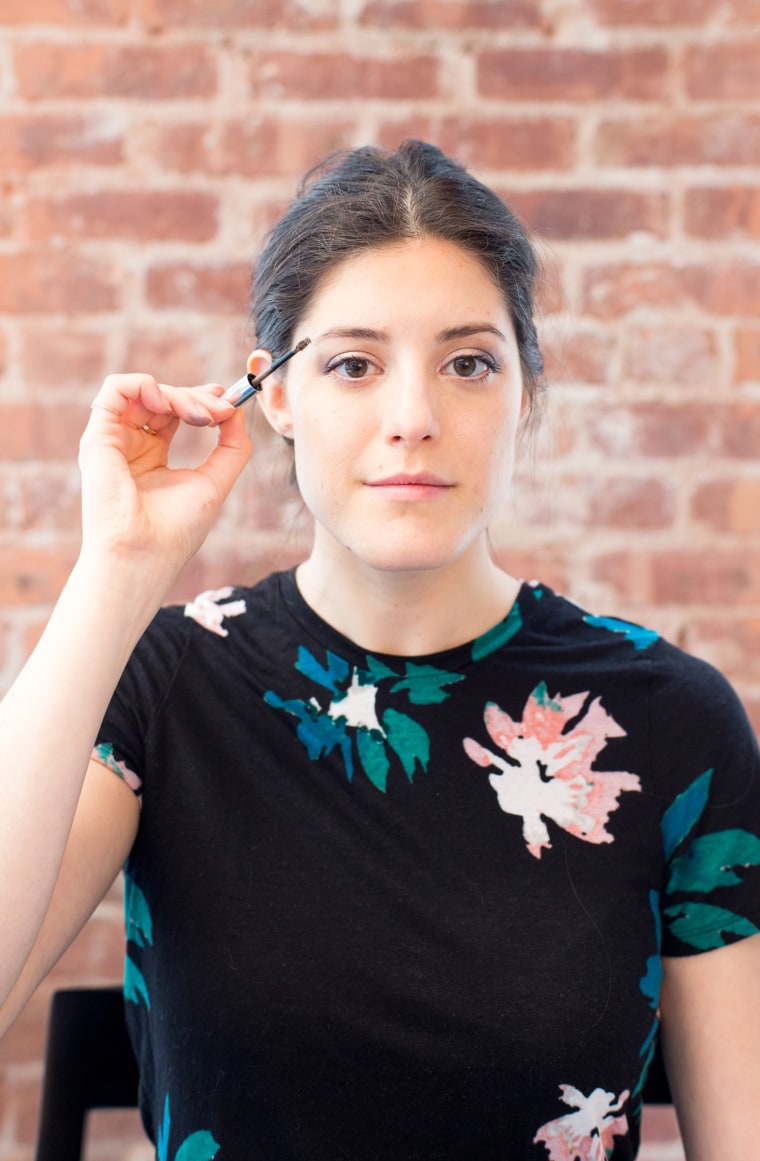 Brush upward in the center and slightly downward on the ends with a simple brow pomade to fill in the area and groom hairs into place.
Glossier Boy Brow in Brown, $16
8. Multitask with lips and cheeks.
Choose a cream blush or lip-and-cheek tint to coat lips and add a slight flush.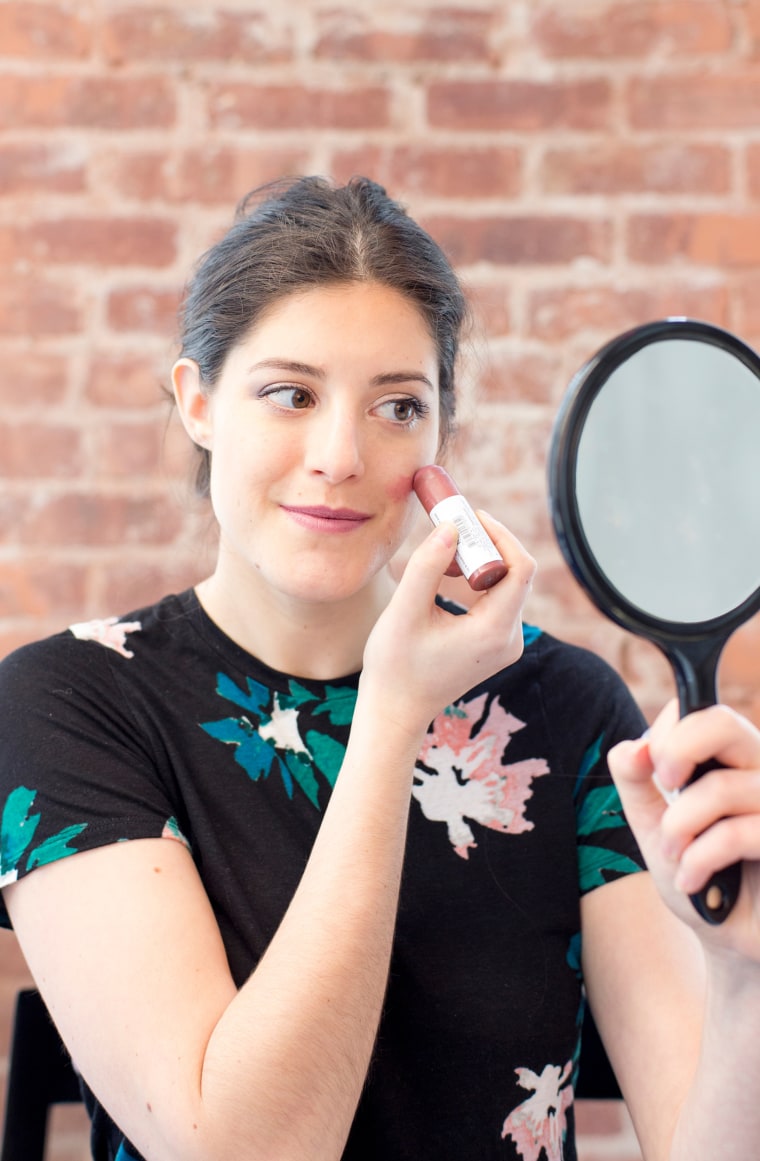 Smile to find the apples of your cheeks and apply a few dabs to the bottom area. Lightly rub or tap to blend with your fingers, moving in an upward motion across your cheekbones.
Flower Beauty Lip & Cheek Chubby, $10
RELATED: How to sleep on wet hair and wake up gorgeous
Hair
9. Take out your top knot
This just might be the most important time-saving tip of all! Make sure to blowout your hair the night before or sleep in a hairstyle that will hold well overnight.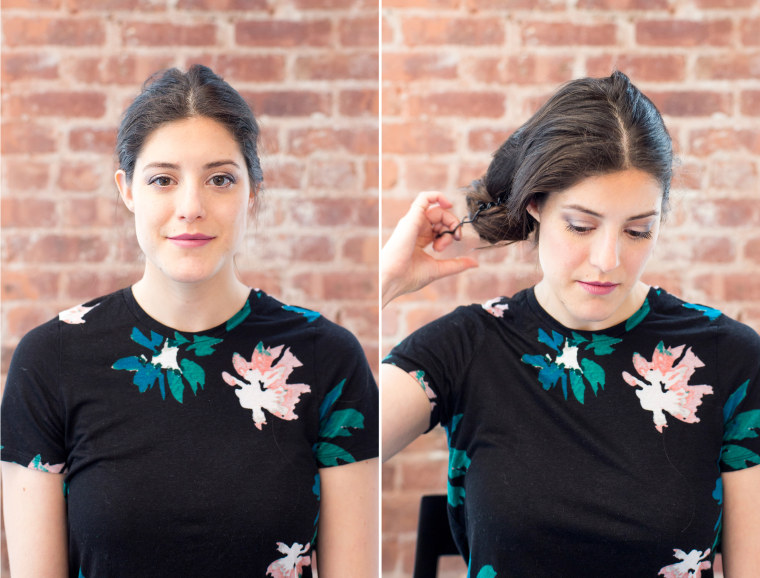 For an easy 'do, throw your hair into a twisted top knot with a tie that won't create creases. Then simply take it out in the morning, wake, shake and go!
Invisibobble Traceless Hair Ring, $7.95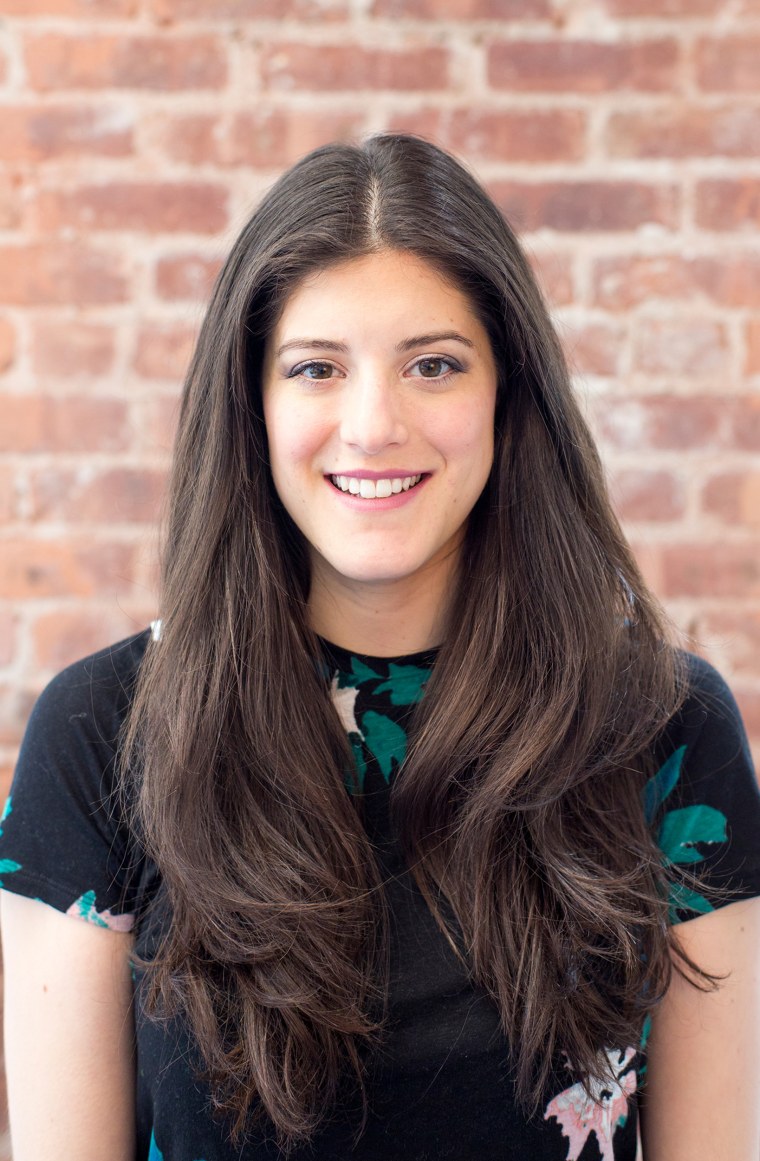 Can't wait to try out this routine? Share it with your friends on Pinterest.
This story was originally published on March 29,2016.