She started her career as a model before moving on to become a singer and Disney star. But Zendaya is now known for more than her on-camera and in-studio efforts.
Thanks to her outspoken comments about body image on social media, she's become a sort of champion for acceptance.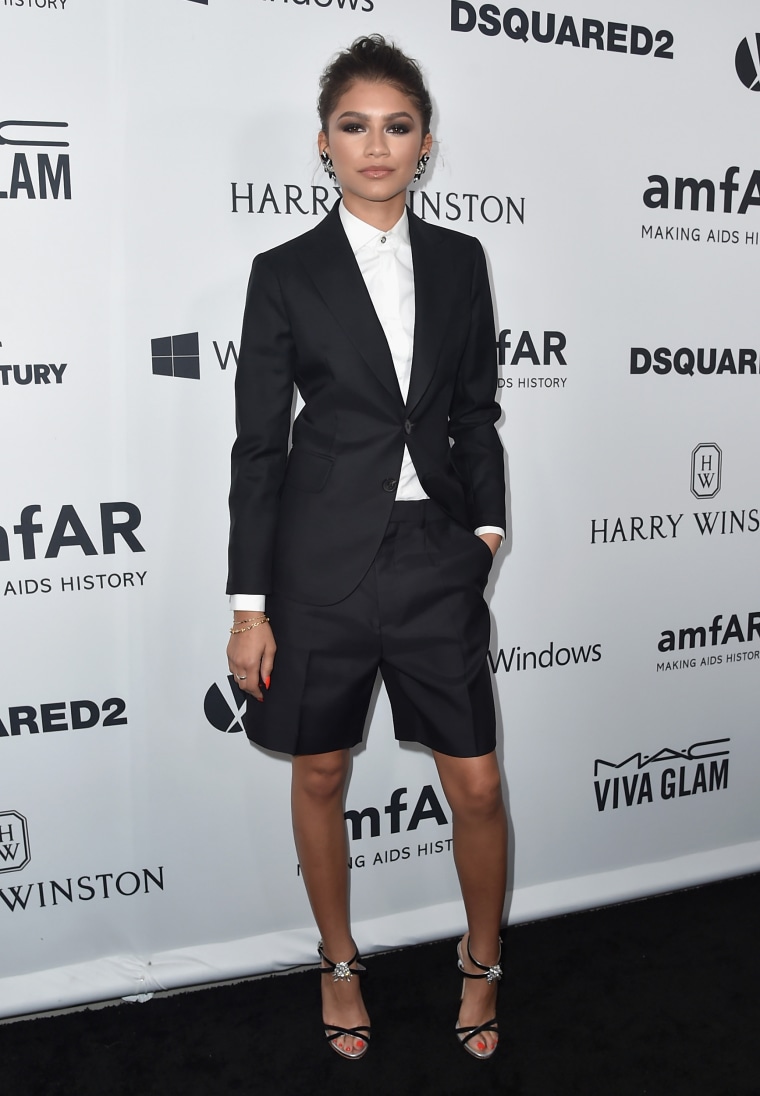 "It's a beautiful thing," she told Time after being selected as one of the magazine's 30 most influential teens of 2015. "It's another role I was blessed with, I guess you could say. Now I've become a spokesperson for people and accepting yourself and loving yourself."
MORE: Zendaya accepts Giuliana Rancic's apology over Oscars hair comments
But being a spokesperson for positivity doesn't mean she's immune to moments negative body image.
"Everyone has their insecurities," she explained. "Even myself, as confident as I am, there are things I'm insecure about, things I worry about. But I constantly remind myself there's a little boy or girl or grown woman out there that needs someone to look to. I feel like I can be that person. I try my best to make myself stronger and learn more about myself and not just talk the talk but walk the walk. It's easier said than done. It's easy for me to write a paragraph about body image and how we should all love ourselves. I don't think that happens overnight."
MORE: Zendaya Barbie honors star for 'standing up for her culture'
She said her hope is to "spark a change," rather than solve a problem.
One way she recently tried to do that was by calling out a magazine for retouching photos of her to make her appear slimmer.
"Had a new shoot come out today and was shocked when I found my 19 year old hips and torso quite manipulated," she wrote in a caption on Instagram. "These are the things that make women [self-conscious], that create the unrealistic ideals of beauty that we have. Anyone who knows who I am knows I stand for honest and pure [self-love]. So I took it upon myself to release the real pic (right side) and I love it."
MORE: Zendaya blasts magazine for altering her body
The magazine in question, Modeliste, pulled the issue and had the original images restored.
"Yeah, there's always going to be people who are like, 'You're being dramatic! You're doing it for attention!" Zendaya told Time of the Photoshop flap. "Those aren't the people that I'm worried about, and those are clearly not the people that needed to read my tweets. ... I just had a dad come up to me a couple days ago and go, 'My daughter is just hitting 13, she's in middle school, she's really self-conscious about her body and her seeing that really helped.' Those are the people it's meant for."
Read more about her body-positive position at Time.
Follow Ree Hines on Twitter and Google+.