It's official! The brand-new TODAY Style launched on Thursday evening with a fabulous event at Trunk Club's headquarters in New York City. Our lovely Style Squad, made up of Lilliana Vazquez, Bobbie Thomas and Jill Martin, joined the party with TODAY's own Tamron Hall and president of NBC News, Deborah Turness.
The whole affair was a veritable celebration of all things fashion and beauty — from the braid bar to the nail art station to the lash extensions area — but our favorite part of the night came when the Squad sat down with Tamron for a chat about beauty, confidence and how their personal journeys led them to this moment. Their whole discussion was streamed live on Facebook for TODAY Style fans all around the country to watch.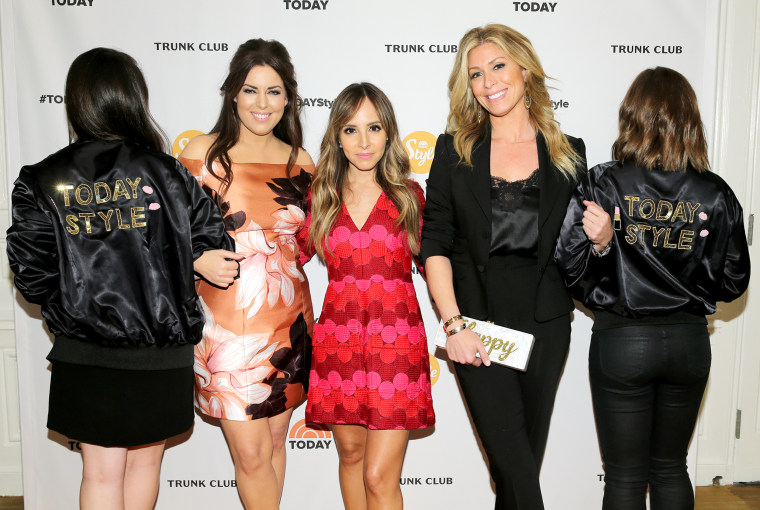 RELATED: Savannah Guthrie: How I'm teaching my daughter to love and accept herself
"A million people can put on a beautiful, expensive dress," Tamron began before introducing the Style Squad. "Not a million people can walk out and own it. It doesn't matter what the price tag says ... If you don't feel it in your heart, Gucci can't give you a heart. Gucci can't make you confident. Gucci can't erase the insecurities that we all have. That comes from inside. That comes from the people we surround ourselves with. That comes from you."
As the other ladies assembled on stage, Tamron turned to Jill to begin the conversation.
"We all have insecurities," Jill added. "I look in the mirror every day and I say, 'Hm,' or I'll text someone and say, 'Does this look good?' or 'Does that look OK?' and everyone says, 'You do that, too?' And of course (style experts) do that, too. Because we're all insecure."
Lilliana chimed in to discuss how she's avoided the style trap of dressing like everyone else and falling victim to fashion fads.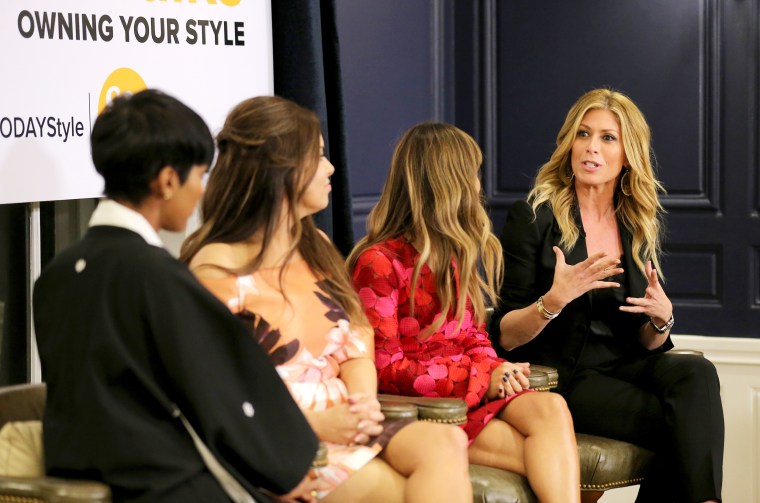 RELATED: Tamron Hall: Why I love my hair even after reading the 'cruelest' comments
"I learned it growing up. I am a first generation Latina ... I didn't grow up with a lot. We had to make do with what we had," she explained. "I could look in the magazine and be inspired and wish for that, but the reality is, and I think for most women, you're never going to own that. So to me, the way I responded was, 'How can I get creative about this?'"
She then spoke about how she learned to sew before she was 10 years old, designing and creating her own garments.
"I think fashion and beauty are powerful tools. But the word 'style' transcends," added Bobbie. "Style is your voice ... I'm just really proud to be in a position that you get to hear women say, 'Oh my gosh, thank you, that made me feel better. I know how to do this now.'"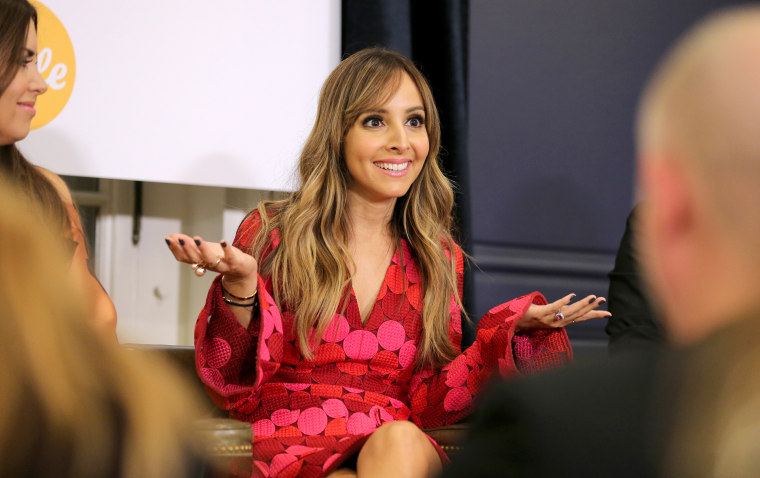 As if that wasn't inspiring enough, she went to discuss how motherhood has changed her views on her style, body and confidence.
RELATED: 'I see my strength as beauty': Misty Copeland on why she loves her 'ripped' back
"I am curvy, and I always have been," said Bobbie. "But I have to say, being a mother changes everything.
"Like everyone else, worrying about Spanx and this and that, when I stop and look at him, oh my gosh. My body is a miracle. The fact that we worry so much and we do things that are so hurtful to our bodies, like depriving ourselves and starving, and then think about how hard our bodies have to work for us. We should be so thankful."
When it comes to what the Style Squad hopes to accomplish with the new TODAY Style, their goals are specific and powerful.
"I want people to know that it's a conversation," said Lilliana. "And that it's two ways. You see us on the air and we're up there and we're showing you what we find and showing you what we love and helping women find their best self. But it's a two-way street. We really want to open this up so that people watching at home can tell us (what they want)."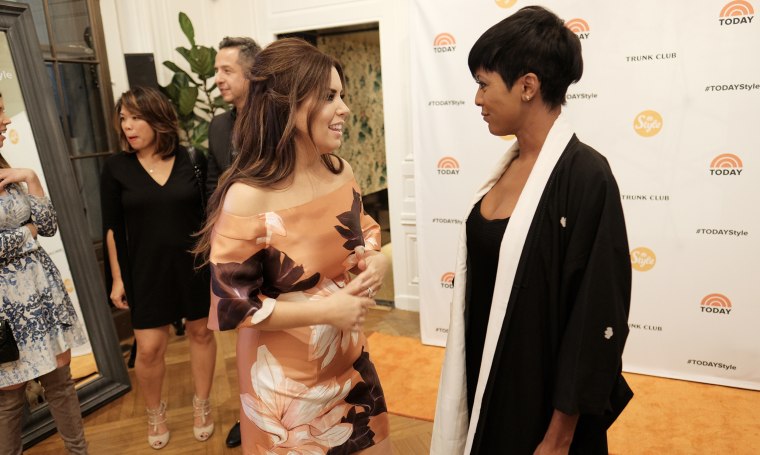 Jill concluded with her own sentiments on the new TODAY Style brand.
"Be your own best friend," she advised listeners. "When you look in the mirror, not everything has to be negative. When you look in the mirror, find something (you love). Find something every day."