Forget the filters and "perfect" posts — TODAY Style is getting real! This week is all about being honest, authentic, transparent and, well, real about everything from wrinkles and body image to dressing room anxiety and aging. Use the hashtag #RealWomenHave _____ to share the topic about which YOU want to get real.
Tyra Banks taught millions of her fans to "smize," which, to the uninitiated, means smiling with your eyes.
Now, the former supermodel is back on the show that aims to turn ordinary folks into the ultimate catwalkers: "America's Next Top Model," now airing on VH1. In person, she's as stunning and magnetic as ever, but insists that at 44, things have, ahem, shifted.
"My booty has kind of dropped," Banks told TODAY Style, but admitted that her face still looks flawless. "My mom is almost 70 and she looks really young, too. It's in our genes to look a lot younger."
So, besides great genes, what's her secret?
"Exfoliation was a big deal in our household. Nothing fancy, just a washcloth and using it twice a day. In the morning and at night. A wet washcloth with the same soap that didn't dry you out," Banks said. (For what it's worth, Catherine, Duchess of Cambridge uses the same trick, calling them "face flannels.")
While we don't know which ones Tyra uses, these are the best-sellers on Amazon.
It's not just that Banks looks amazing. As a new mom — her son, York Banks Asla, arrived two years ago via surrogate — Banks said her life is now "totally different." Case in point: a recent party at her house.
"I had friends over for the holidays. They all wanted to go downstairs and count down to the new year. I want to be next to my child. I was in my bedroom, next to his crib. The countdown happened with just me and him in the room," she said with a smile.
Banks is also happy to be back at work and wants the show's fans to "look at reflections of themselves" while watching it. In fact, being a trailblazer has always been her goal.
"I wore it on my butt, literally. I was 20 pounds heavier than most girls on the Victoria's Secret runway. I was even thicker. I was the embodiment of that. Also having brown skin and not having many girls in my position at that time. I felt that was my calling, to try to knock down as many barriers as possible," she said.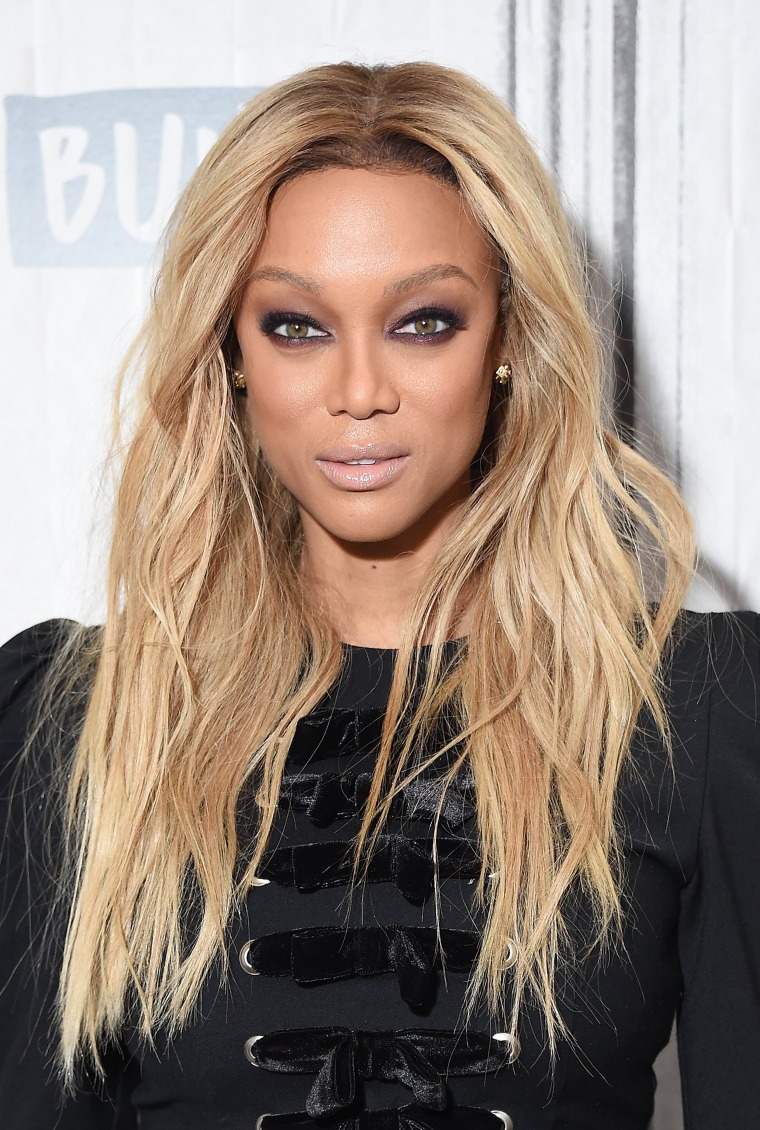 With a revamped version of her show, Banks hopes to continue that mission. "Finally I said I would come back, but I wanted to make some changes. I lifted the age barrier, so now you just have to be old enough to vote," said Banks
The show is open to women in their 40s, 50s and beyond. Plus, all shapes and sizes are welcome. As the modeling industry itself is struggling to become more representative of real women, does she think there has been substantial change?
"Yes and no. My girls in my day were between a (size) 4 and an 8. Now, it's zero to 2. (But) there was not a very prevalent plus-sized or curvy divisions of modeling. We didn't have the Ashley Grahams of the day," said Banks. That new generation trailblazer is now one of her show's judges.
This story was originally published on Feb. 6.
See more from Real Week: