Who says that having fun with fashion has to stop? These 2017 TODAY Style Heroes are proof that "women of a certain age" can dress however they'd like.
Fashion is a form of self-expression, and for this stylish pair, that means pure fun and joy.
Jean and Valerie, the dynamic duo behind the blog Idiosyncratic Fashionistas, are redefining what style means for "women of a certain age." They prefer not to reveal what that number actually is ... or their last names, professions or personal details. In other words, they let the clothes speak for themselves.
"I use my clothing to present myself to the world. I just find it empowering to be able to wear whatever I want," Valerie told TODAY Style.
"I think today, older women dress with a lot more variety and we don't have a lot of style icons to go to in the media," Jean added.
With their fearless and fabulous sense of style, they've become those style icons to peers and women of all ages.
"I think dressing your age is a really changing concept. People's perception of older women is changing. I think older women ourselves are feeling more liberated, much more freedom to kind of break the rules," Jean said.
Their style philosophy, overall, is that every individual should embrace his or her true, inner self in all its unique glory.
"Ignore everything you've ever read in the magazines about how to look when you're over 40. You need to look to yourself," Valerie explained.
And when it comes to everyday dressing, their magic lies in accessorizing. From rings to bracelets to glasses to platform shoes, Jean and Valerie say it's all about the details — and there's no such thing as too many.
But one accessory reigns supreme in their hearts: hats.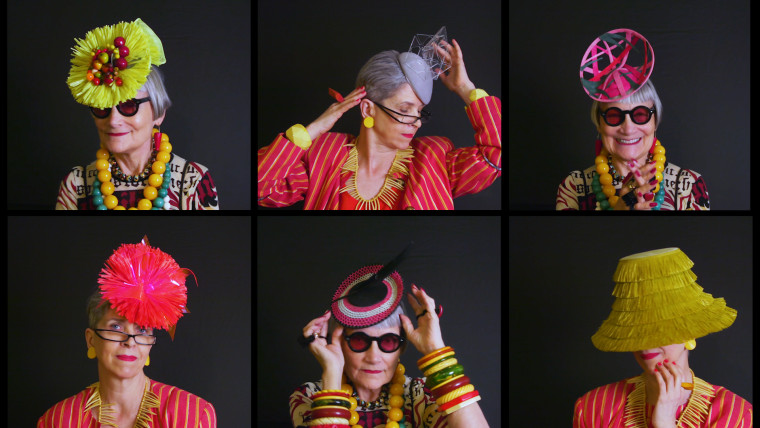 "There's a great amount of freedom you have up here that you don't have (down) here," Valerie said, motioning to her head before her outfit. "Your dress has to be a certain way in order to accommodate reality. Your hat is a little freer."
While some might argue that hats are tough to pull off, these ladies wholeheartedly disagree. They argue that anybody can wear a hat; it's just about finding the right one.
"I think of hats as the icing on the cake. It's the exclamation point at the end of a sentence. It completes an outfit," said Jean.
If you're still afraid to be quite so bold with your fashion choices, Valerie suggests starting small. Try changing up your lip color or adding a new scarf to a favorite outfit. Then, once you're comfortable with that change, make a bigger one by adding a hat. It's that simple!
And don't worry so much about making mistakes, Jean added.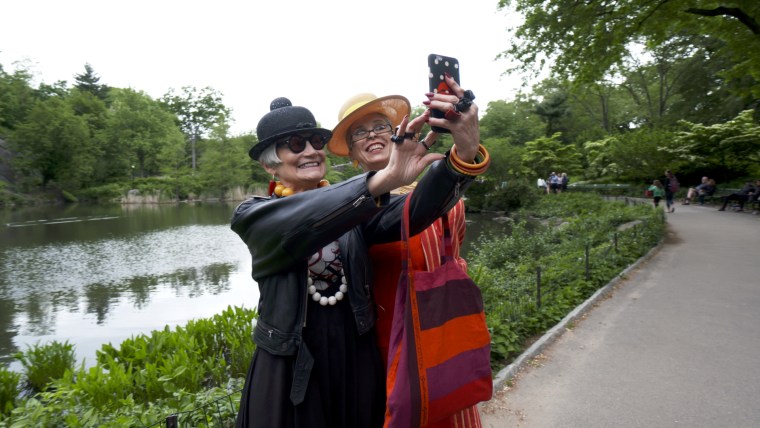 "My advice is to do what makes you happy, to wear what makes you happy, to not stress over things," said Jean. "Getting dressed and being stylish should be fun, so if there's too much stress, you're overthinking it. And you just got to go with your heart."