A fashion photographer who's worked with the likes of Claudia Schiffer and Cindy Crawford has found a new subject: men and women with visible genetic conditions.
And they're just as beautiful as any supermodel who's ever stepped in front of his camera, Rick Guidotti says.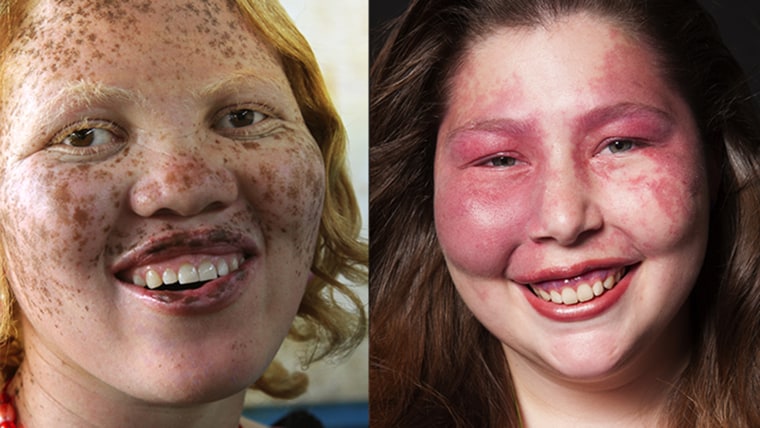 "Often when I'm photographing someone with a difference, somebody will come and see the photographs and say, 'Oh, you're really capturing their inner beauty!' And I'm like, f--- inner beauty. These kids are gorgeous!" Guidotti says in a preview for the upcoming documentary, "On Beauty," from filmmaker Joanna Rudnick and Kartemquin Films.
RELATED: Teen with rare disease shows off bikini body to inspire others
The film follows Guidotti as he snaps photos of people like Sarah Kanney, who has Sturge-Weber syndrome, a condition characterized by a large port-wine stain on her face, and Jayne Waithera, who has albinism.
"People stare," Kanney says in the clip. "Are we really so different and not like you that you have to stare?"
In 1998, Guidotti launched Positive Exposure, an organization that uses photography to empower people who suffer from "genetic, physical and behavioral differences — from albinism to autism," according to its website. He tells the story of seeing a beautiful woman with albinism on a Manhattan street, and going home to research the condition. But all he found were bleak medical photos.
RELATED: This photographer's secret to helping new moms love their bodies again
With his inspirational photography, he wants to "train those physicians to see beyond the disease," Guidotti says in the trailer.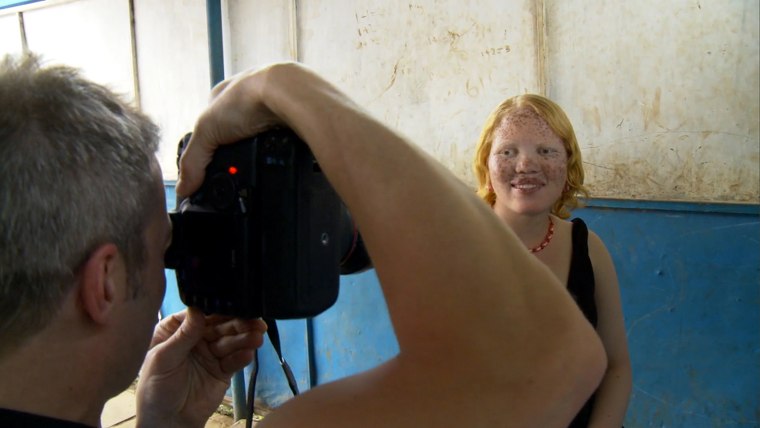 "We are not ghost-like," Waithera adds. "We are just human beings. I think it's time we break some of these taboos."
The film follows Waithera and Kanney as they overcome hardship — but struggles were happening behind the scenes, too. Rudnick, who followed Guidotti around the world for five years to make the film, was fighting breast cancer and had a double mastectomy during the making of "On Beauty."
The film opens in Los Angeles on July 24 and in New York on July 31.