I never knew what an impact a single voice could have.
Last year, I found myself the target of body shaming when negative words were spray-painted about me across a rock at my local beach. But instead of letting the words hurt me, I decided to embrace the moment and let the words empower me.
Much to my surprise, the photo I took in front of that rock to stand up against the graffiti went viral, and I received messages from all over the world supporting my decision.
Now, I want to take all the support I've received and pay it forward, to spread the message that everyone should love the body they're born in. That's why I've teamed up with the most influential and important role model in my life—my mom!—to co-author a children's book about the importance of positive body image. We hope the book introduces young hearts and minds to being happy with how they are made, and accepting of how others are made.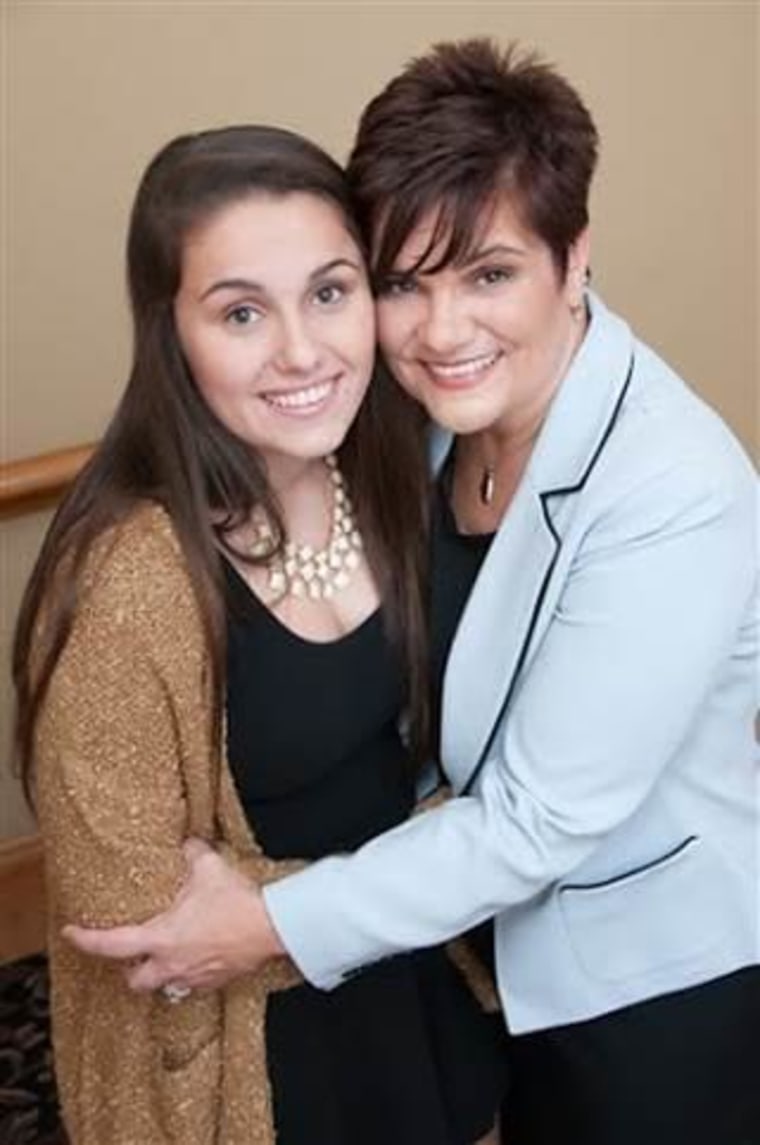 Many have called me a "body image hero." Hero is a really strong word to me. Here are my ideas of what heroes are: They are troops coming home from war that have been away from their families, they are kids battling cancer and the families that never leave their side, they are people who make it a point to help feed the homeless every day, they are caregivers of the sick and needy, they are first responders who save lives.
So I do not consider myself a hero.
But I would consider myself a soldier. A soldier who is on the front line, shoulder to shoulder with other teens, fighting negativity about how our bodies are shaped or made. A soldier who not only stood up for herself that day on the rock, but now realizes that she stood up for many that couldn't stand up for themselves.
I recently found my favorite quote from the late, great poet Maya Angelou, who said: "Each time a woman stands up for herself, without knowing it possibly, without claiming it, she stands up for all women."
Even though this quote is about women, my stand was for boys, also. Many young men have faced the same type of negativity that I experienced. Body shaming is not gender-specific—it can happen to anyone.
In the wake of all the craziness around the photo I shared last summer, I've been asked many times if I would do the same thing again. The answer is, without hesitation, yes! I hope my actions inspire others to step up for themselves in their own way and find their voices. To not let negativity lead the way, but force it to the back and move forward with only positive thoughts.
I feel I have a substantial responsibility to carry my story as far as I can as I grow older, especially to young kids growing up. The earlier we deliver the message of positive body image and self-respect, the better off our future generations will be with tolerance and acceptance of others.
Carleigh O'Connell has been a guest blogger for AMightyGirl.com and a Youth Ambassador for ReachOut.com and BystanderRevolution.org. Her book "Everybody, Every body" will be released this year.
This story was originally published on Feb. 13 at 6:06.