Sports Illustrated has been making swimsuit history for decades, so it was only a matter of time before the magazine released its own swimwear line!
The brand just debuted its own range of swim and activewear at Miami Swim Week, and the collection is making waves for being body inclusive.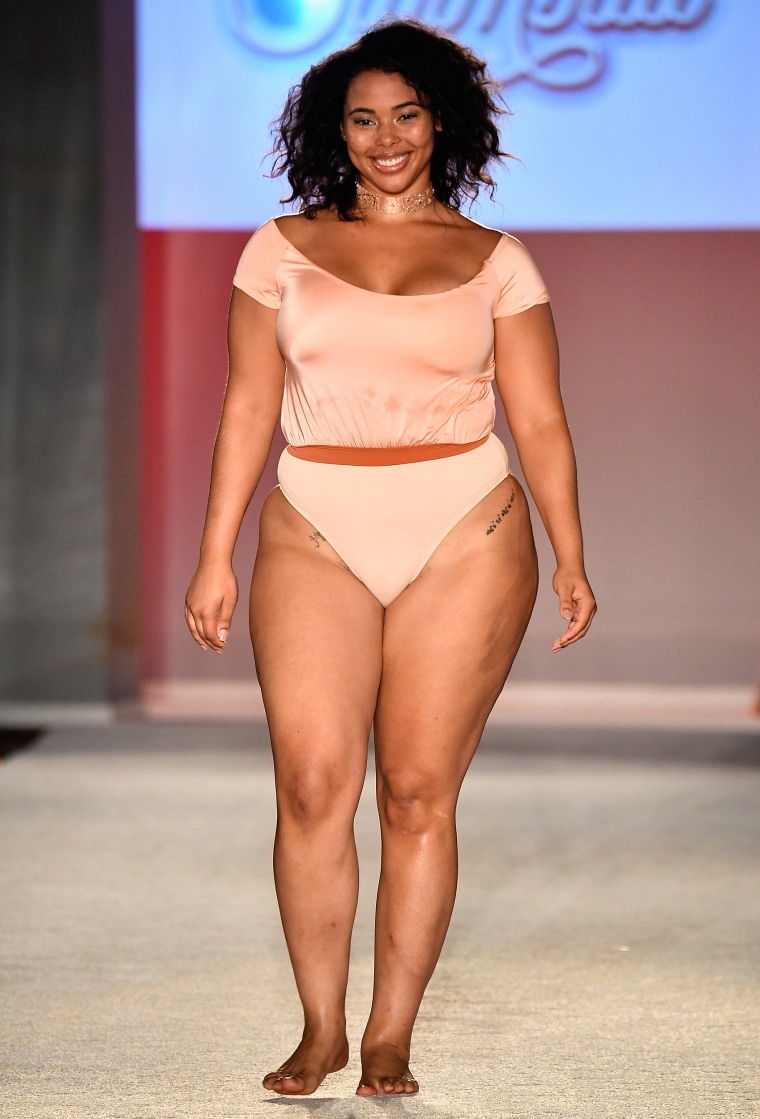 The Sports Illustrated Swim and Active collection includes sexy, high-waisted bikinis, metallic one-pieces and floral designs, which several curvy models rocked on the runway in Miami.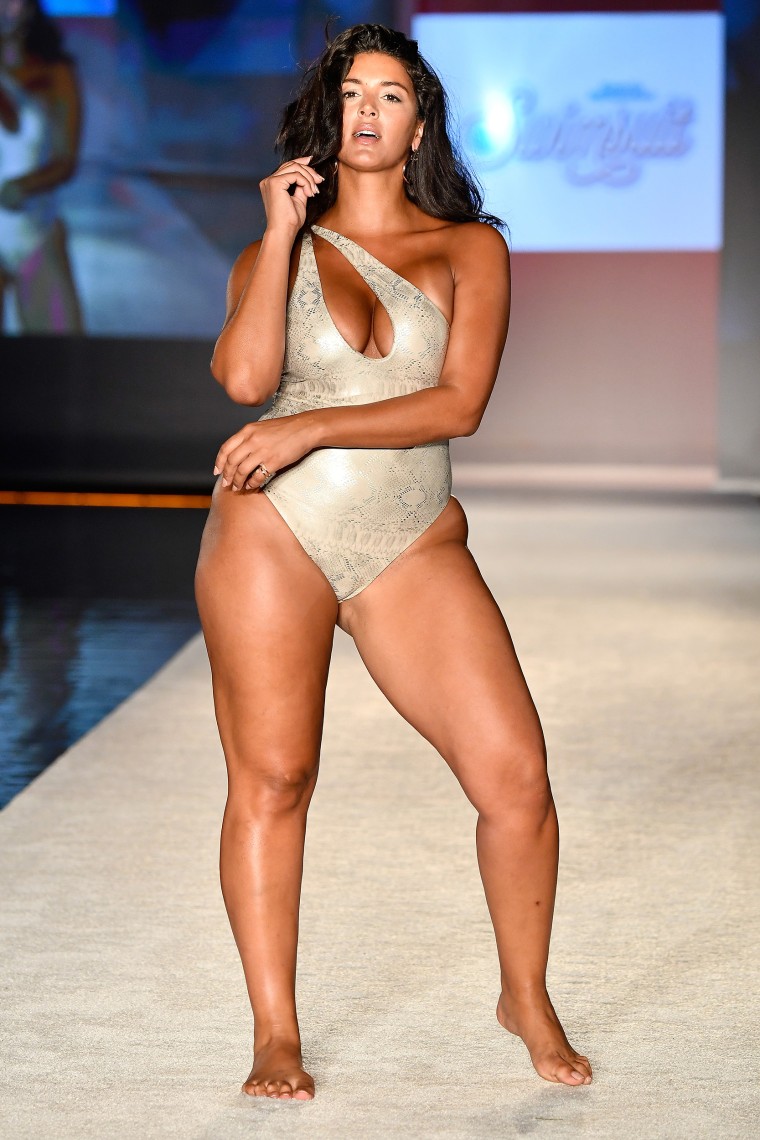 The bold line is the latest body-positive move from Sports Illustrated, which has made a point in recent years to celebrate women of all shapes and sizes. Ashley Graham became the magazine's first plus-size cover girl in 2016 and, earlier this year, curvy model Denise Bidot looked stunning, stretch marks and all, in a Lane Bryant ad featured in the magazine.
Still, it sounds like some audience members weren't expecting to see plus-size models walking the runway in Sports Illustrated's debut show, which led to some emotional reactions.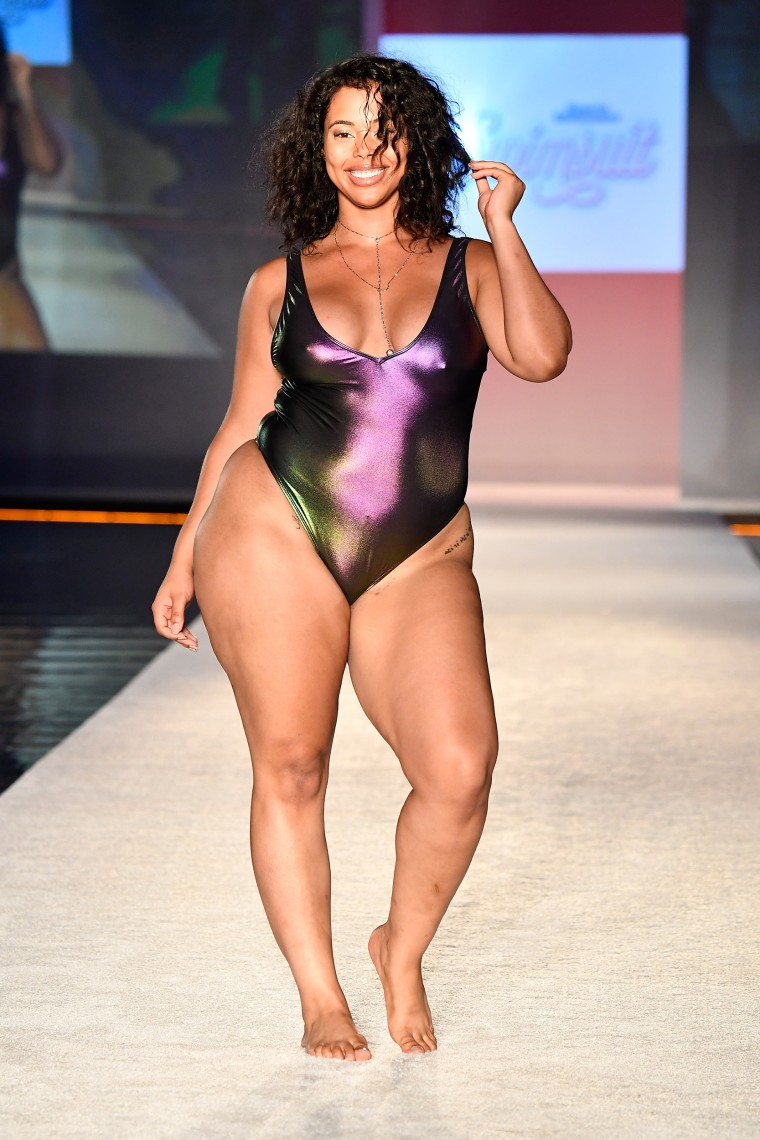 "You could hear the roar of the applause as they walked down the runway," MJ Day, the editor of Sports Illustrated Swimsuit, told TODAY Style.
She said several people came up to her after the show, "literally bursting into tears" as they thanked her and her staff for including diverse models.
"One girl came up to me after. She was a blogger, and she had just recently lost 100 pounds, and her eyes welled up," Day said. "She just was like … 'I couldn't leave without thanking you and telling you how much this means to me.'"
Even some men have approached Day to praise the magazine's body-positive move for women. "I ran into somebody and he was like, 'Thank you so much for what you're doing,'" she said. "It's awesome."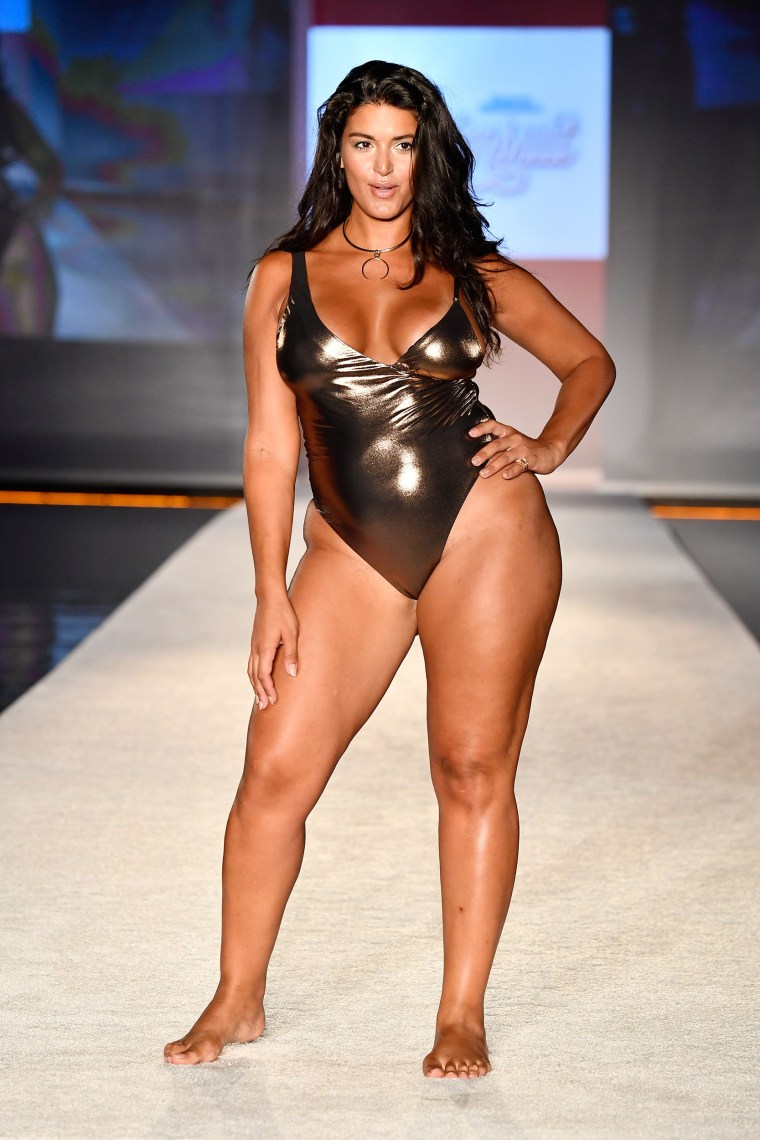 The women modeling SI's new swimwear are all finalists from an open casting call in May. They are now competing for a chance to be featured in the 2018 Sports Illustrated swimsuit issue, which comes out in February.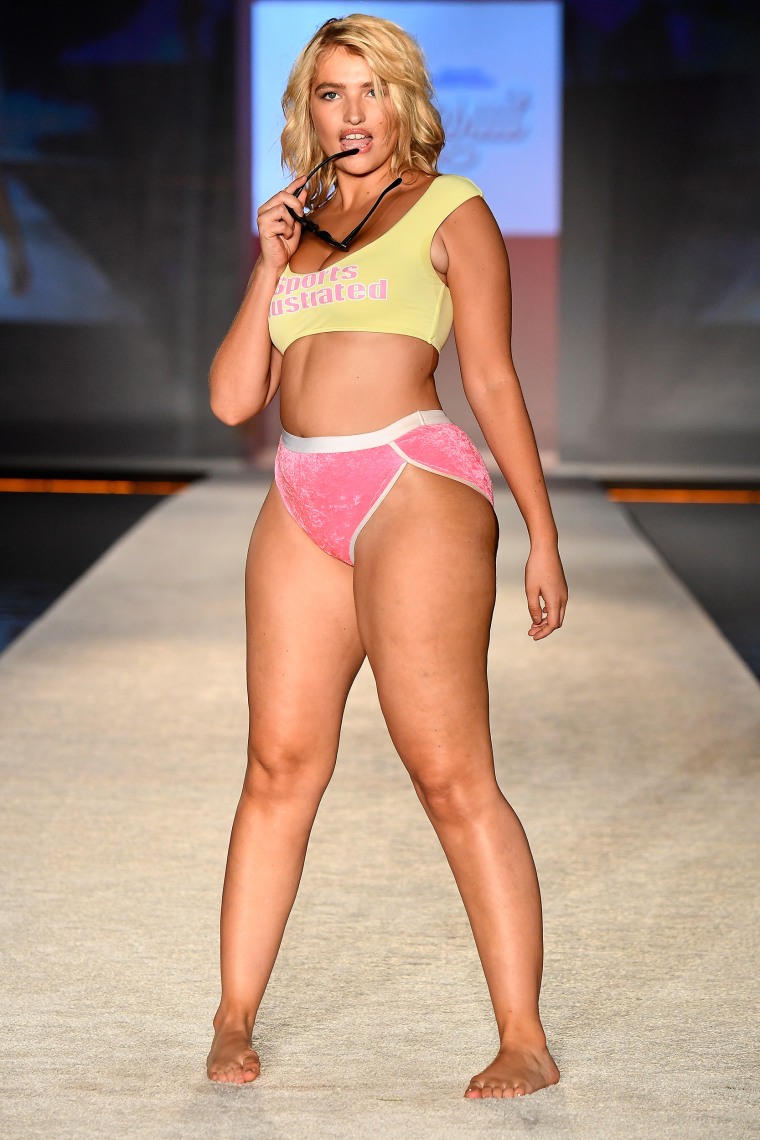 Day is thrilled to see the variety of body types among the finalists.
"You have two women that are 5-foot-2, you have various athletic and muscular builds, very lean, willowy runway women, you have mid-sized women that would fall ... in between curvy and sample size," she told TODAY Style. "This is such a wide scope of body representation, purposely, because that's the point we're trying to make ... If you look one way, it doesn't make you any better than anybody else."
Day hopes this diversity will send an inspiring message to women, adding that she personally can relate to the stress of shopping for a curvier figure.
"It's frustrating as a consumer myself, because I don't look like [traditional runway] models, and those clothes don't fit me that way," she said. "But I would certainly want to buy more if I saw really great clothing worn on bodies that represented mine."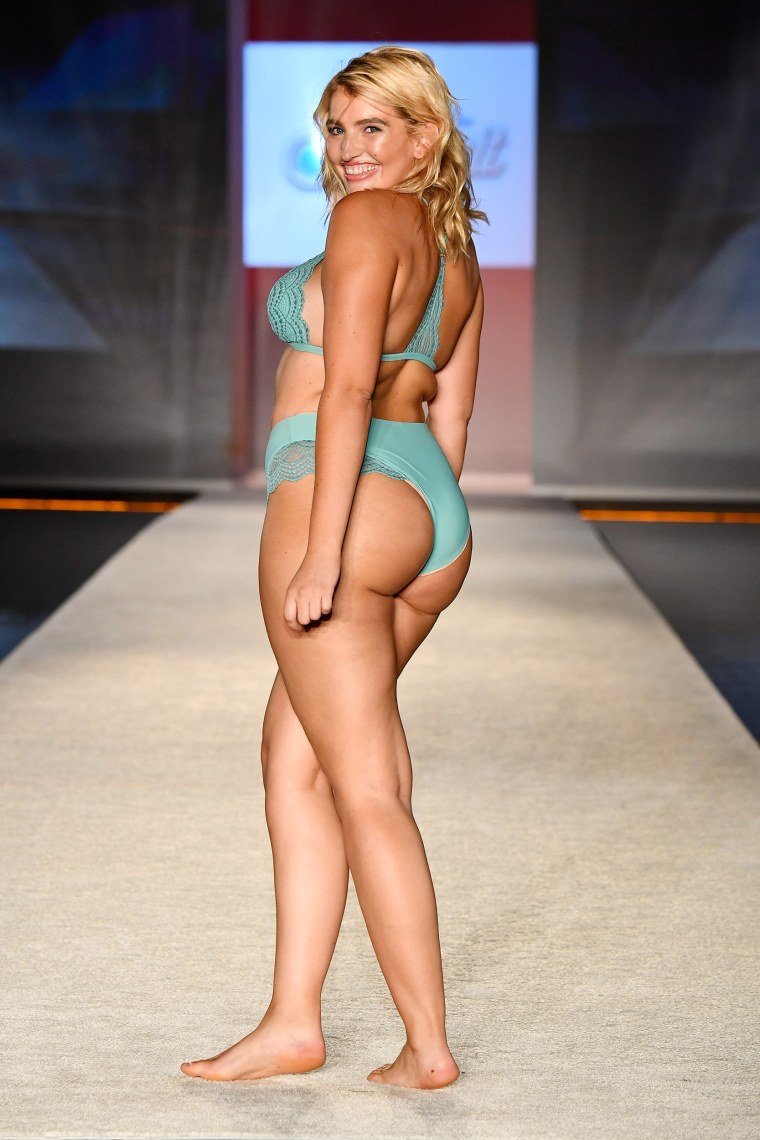 Above all, Day hopes the new collection will remind people that beauty is unique and defined within.
"People's ideal of beauty is so subjective, it is so personal," she said. "What we should strive for is being the best version of ourselves, and not to look like anybody else. It's all beautiful, and with this line, we wanted to create sexy, chic, fun current options for women to wear regardless of their size."
The Sports Illustrated Swim and Active line will launch in early 2018 and will include swimsuits in sizes 2-20, ranging from $40 to $160.