Rosie Perez is over flat ironing her hair when she's off the job.
"I let my hair go wild and free. I always loved my natural curls and now I really love them," she said. "I accept who I am much more."
At 53, the Brooklyn-based Perez — who's married to artist Eric Haze — says she's much more comfortable in her own skin. She's not afraid to share her insecurities. Case in point: She gets nervous before interviews and instead of putting on a cloak of bravado, she now freely admits it, as she did to TODAY Style.
"The best part (of getting older) is just getting out of my own way and being much more relaxed and much more wise. I'm having a ball. I'm having a very good time. Professionally and personally. I'm much more clear as to what I really want out of life. Now it's getting more specific. My time is more specific as to who I spend it with. It's gotten so much easier," she said.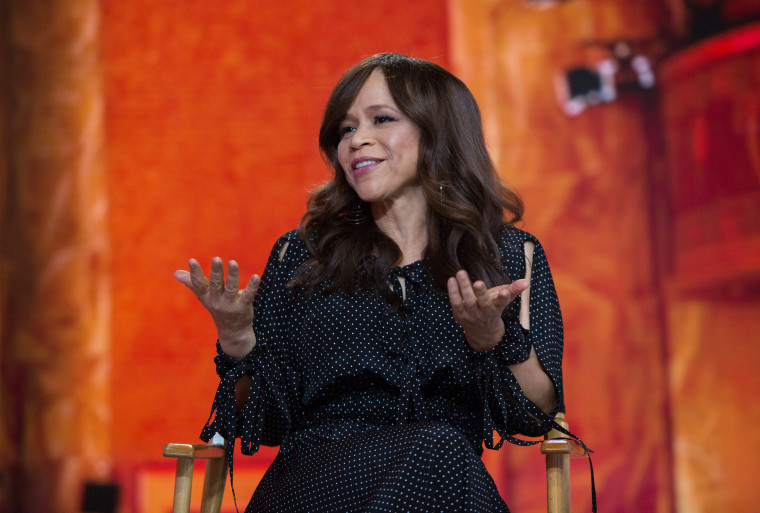 Perez, who plays a high school drama teacher in the new NBC series "Rise," has been in the spotlight since her breakout role in "Do the Right Thing" in 1989. Off-screen, the veteran actress freely doles out advice to the youngsters who play her students on the show.
"I would say to be wary of your new friends, and I would also say to not worry about pleasing everybody and worry about pleasing yourself first. It's alright if you don't have it all together," she said.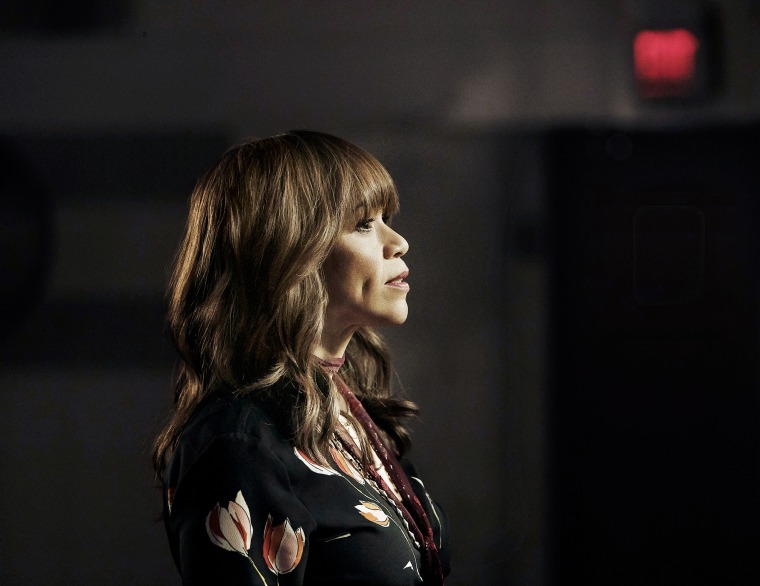 And, as she also told the cast, don't blow your paychecks on overpriced clothes and brand-new cars. Instead, invest in real estate and know that what goes up must come down.
"I would never buy a pair of shoes that are $600. That just bothers me. I'm addicted to Stuart Weitzman but I always get them on sale. Who cares? I will spend a nice amount of money on a good hooded sweatshirt, because I like them, and a good pair of boots. I wear the same clothes until they fall off," she said.
That's partly due to a happy home life. She knows her husband loves her no matter what she looks like, Perez said. As for her beauty routine?
"I don't really have one. I love products. But I'm also still kind of a tomboy. I don't know another word for it and I always felt it was such a sexist label. I'm a more down-to-earth woman and always have been," she said. "Wash your hands, wash your face and brush your teeth. I'm very basic in my beauty routine. I don't drive myself crazy. I'm so much more relaxed."
Similarly, Perez exercises to be healthy, not because she wants to fit into sample sizes.
"My need to keep my body is different. Before it was based on vanity. I'm still vain. Now, I exercise to be healthy and fit. I don't exercise to look good," she said.
"Rise" airs Tuesdays at 9 p.m. EST/PST on NBC.