Weighing more than 400 pounds at her heaviest, Rosie Mercado knew she was on a dangerous path, but it wasn't until a mortifying encounter at an airport that she decided to change her life forever.
Mercado, now a rising star in the fashion world, told TODAY she'll never forget that moment.
"I was in line to board and this guy runs up to me and said, 'You need to buy a second seat because you don't fit in one,'" Mercado, 36, said. "In front of everyone. I was so embarrassed. You could hear it — some people were like, 'Oh my God, how rude.' Others just laughed. I just started crying. I went to the counter and quietly paid what I had to pay."
On the flight, sitting next to a small sign that said "reserved," she had plenty of time to think about how her weight was affecting her life.
"I was like, I can't live like this anymore," Mercado said. "This is embarrassing. I'm sitting in two seats. This is not empowerment!"
RELATED: The male version of 'curve'? Modeling agency spotlights plus-size men
Once home in Las Vegas, Mercado, a single mom with three kids, went on a diet that included lots of lean protein, vegetables and no carbs, she said.
"I got serious about it. I got a trainer, did boot camp. Six times a week I was walking or running. It was just this psychological switch," she said, adding that she also got gastric sleeve surgery after losing 100 pounds on her own.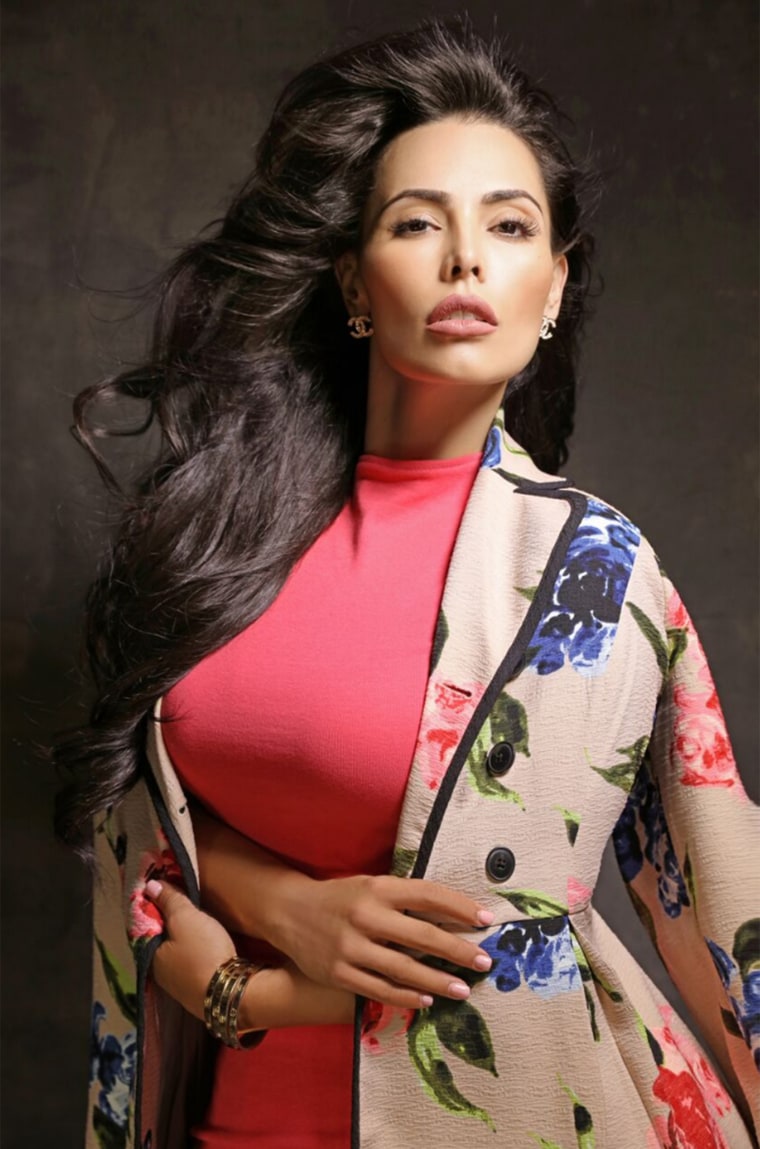 Three years later, Mercado is a full-time model, most recently walking in New York City's Full Figured Fashion Week, presented by Fit for Me by Fruit of the Loom, an event dedicated to plus-size women and featuring workshops, parties and networking events.
RELATED: ModCloth removes 'plus size' section for 'a more inclusive shopping experience'
"It's about a lot more than the fashion," Gwen Devoe, who founded Full Figured Fashion Week in 2009, told TODAY. "It's the camaraderie of all these women, coming in from different cities, different countries. You meet the people you've been talking to about plus-size fashion online for years. It's really worth it to them to network."
Mercado learned that quickly when she became the face of FFFW in 2010, after winning a contest, and landed her first modeling gig with the brand IGIGI during one event.
"It was one of those aha moments," she said. "(I realized) this is what I want to do for the rest of my life. I want to be part of the plus-size fashion industry. I want to model."
And that's exactly what she did. After a stint in reality TV — maybe you remember Mercado from NUVOtv's "Curvy Girls" — Mercado is now entirely focused on fashion and wants to use her platform as a model to help empower and encourage other women.
RELATED: Plus-size model Iskra Lawrence celebrates unretouched lingerie ad
"I remember when I first started, I could never imagine having an agency," she said. "Now I have three! These are the moments I prayed for. All this is happening and it's kind of surreal. Brands are reaching out. I'm Latina. I'm bilingual. I get to work in the American market. I get to work in the Spanish market. All the struggles, tears and sweat, everything was worth it.
"And the biggest thing is that I get to meet women who are inspired and now they're going after their dreams, too, because they realize they're worthy and capable of doing so," Mercado continued.
She reminds fans that change is possible and isn't afraid to relive painful memories to prove how far she's come.
RELATED: Women's Running magazine features plus-size model on its cover
"I had to pay a nanny to go to Disneyland!" Mercado said. "When you're 400 pounds, you can't get on the rides. There's a weight limit. And everybody carries their weight differently, but I was always smaller on top and bigger on the bottom. I don't care how you wanted to stuff me in the elephant ride, it was not happening. Here I am taking pictures from afar and my kids are getting on the rides with a nanny. That's not quality time."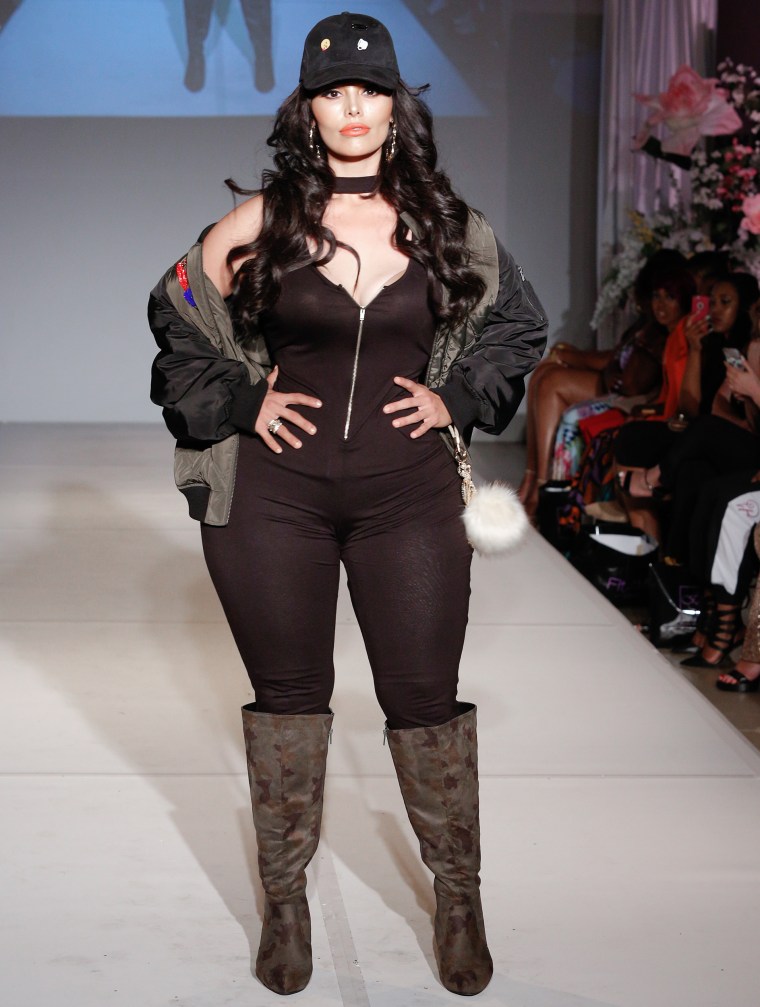 Memories like that one are what keep Mercado, now a size 14, pushing forward.
"I got on a bike six months ago for the first time," she said. "I can fit into an airplane seat. To fit through a door and not have to go sideways because my hips don't fit — that's an amazing feeling — things other people take for granted."
While she's grateful for her newfound health, Mercado is careful to say she was never ashamed of her old body.
"I'm proud to have lived at 410 pounds and now at 170 pounds," she said. "Both bodies taught me things. It was never about being a size 0 or even a size 6. There's nothing wrong with those sizes, but they're just not for me. I love my curves. My body's not perfect and I'm OK with that. I've learned to embrace my body just the way it is — but with health."