Simone Biles is one of our 2018 TODAY Style Heroes. Click here to see the full list!
Simone Biles is a four-time Olympic gold medalist and member of the US women's Olympic gymnastics team. As a brand ambassador for Caboodles, the 20-year-old spoke to TODAY Style about learning to love her muscular body and maintaining a healthy body image.
I love my body because it helps with gymnastics, and it teaches younger girls to love their bodies as well.
I've learned to love my muscles a lot more than when I was younger, because I got made fun of a lot for them.
People would say mean things at the time. They used to call me a "swoldier," which didn't make me feel the best. I wore sweaters or jackets all year long to cover my arms.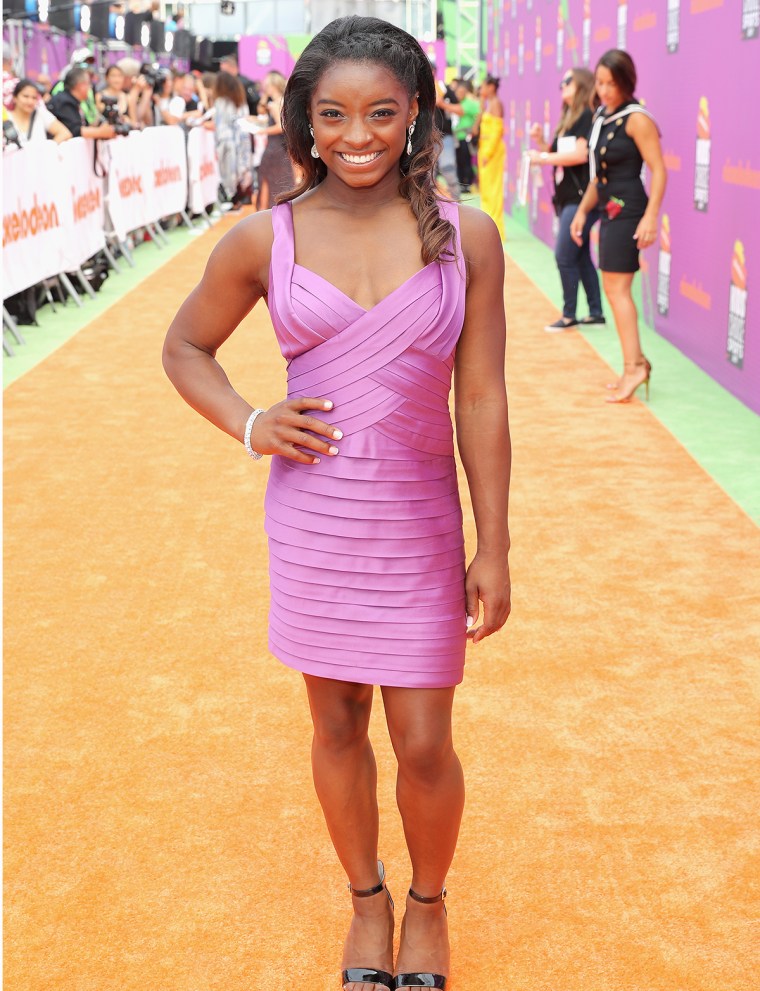 Now, I show off my arm all the time. I wish I could tell my younger self to be positive about my body, because when you learn to love your body, you learn to fall in love with yourself.
As gymnasts, we look similar to each other, so we've helped each love our bodies because it helps us with what we do. Everybody looked the same, had the same muscular build and we could all do things that other athletes couldn't do.
Aly Raisman helped me a lot with my body-confidence issues and helped me learn to love how I look. She's taught me a lot along the way, but most of the time it's just the same message: love yourself. It doesn't matter if you don't want to wear makeup that day, if you don't want to do your hair that day or anything else. You're human, too, so do what you like.
When people comment about my hair or how I look, it just makes me feel a little bit irritated because I can have a lazy day if I want to. If I don't want to do my hair or anything — I can also do that. Like, if you guys want to have a lazy day, I let you have your lazy days.
People can be so quick to judge, but you never know what someone else is going through. And for us (as athletes), our lifestyle is kind of always on the go, so we try to do as much as we can.
To me, healthy body image is when you feel confident with yourself — inside and out. If you love your body, then that's all you can do. It doesn't matter what anybody else says.
As told to TODAY's Jordan Muto. This interview has been edited and condensed for clarity.