How you look can greatly affect how you feel. That's why a hair salon in Cary, North Carolina is offering free services to local cancer patients. On the second Monday of every month, Joule Salon offers a complimentary shampoo and blowout (or shave) to women in treatment.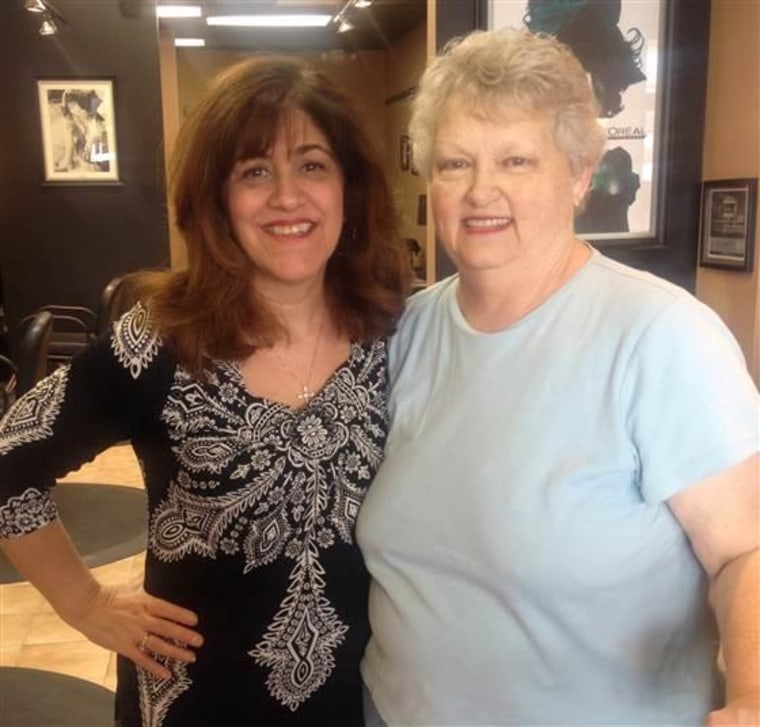 "It was something we were doing on our clients in the salon anyway," owner Lisa Rivoli shared with TODAY.com. "But following a trip my daughter took to New York, we decided to join forces as an affiliate of the national program Mondays at Racine." The Long Island-based care program, which provides free beauty treatments to cancer patients, was featured in an Oscar-nominated documentary of the same name.
"By attending to the whole person and not just the disease, Mondays at Racine offers people suffering with cancer the opportunity to face the challenge of healing ... beautifully!" says the organization's mission statement.
The idea flourished nationwide because many women have difficulty coping with the exterior changes or even just maintaining their ordinary grooming routines.
"After they are done with treatment, all these women want is to shampoo their hair and feel beautiful again, but they cannot even lift their arms," Rivoli said of her clients, who are often post-mastectomy. The salon also treats survivors by offering free coloring services as they adapt to their new hair.
The goal, Rivoli says, is to help women look and feel like themselves again.
Follow Mary on Twitter and Instagram @marypeffer.
This article was originally published Mar. 4, 2015 at 4:41 p.m. ET.