From a Mississippi meteorologist and new mom hitting back at a viewer who made rude remarks about her weight to Aly Raisman speaking out after she said a male TSA agent judged her arms, body image — and, unfortunately, body-shaming — is a frequent topic of conversation in our country.
At TODAY Style, we look for stories that embrace and empower people to feel confident in their own skin. That's why we love a recent post from Katey Johnson, the woman behind The Mother Octopus blog.
On Aug. 14, the 40-year-old mom of two posted a photo of herself on her blog from a recent girls' weekend with the caption, "This is me in a dress I have no business wearing. It's not the first time I've worn it and it won't be the last time." She also shared it on Facebook and Instagram — reaching upwards of 31,000 followers.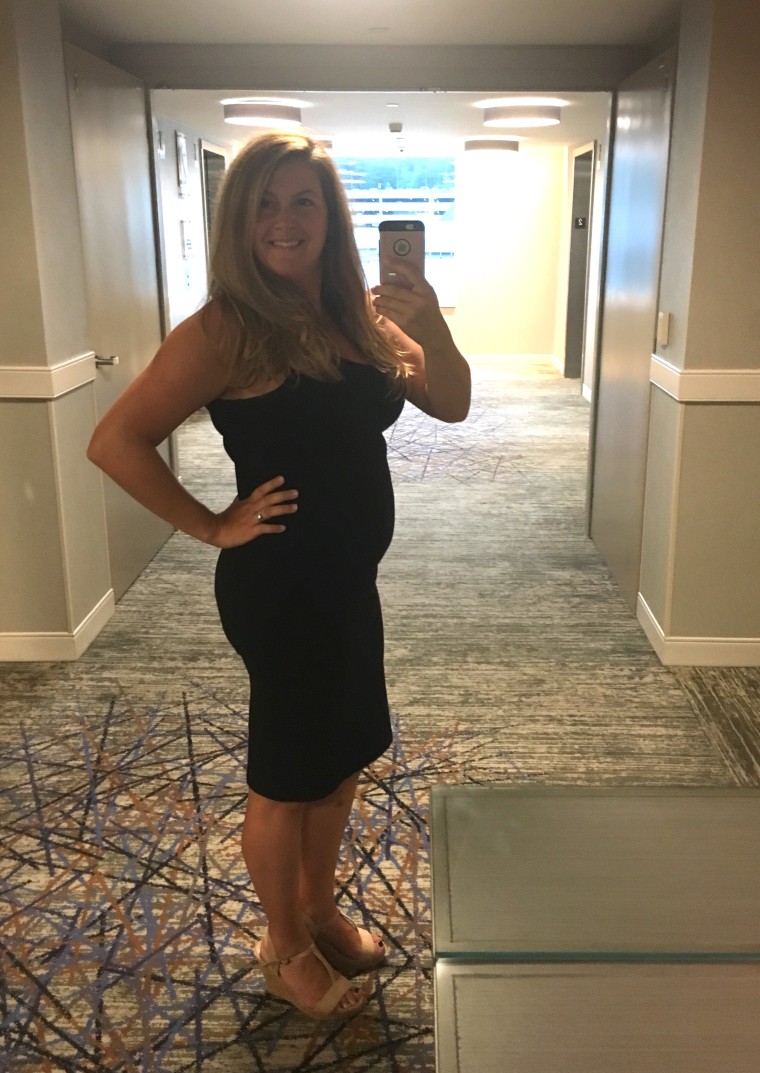 But the reason why she shared this picture is what deserves a slow clap.
"I bought this dress for a trip my husband and I took in July. When I tried it on I knew the dress wasn't made for my 5'2″ body, 160 lb. body, but I felt great in it. I don't know why. I just did. I'm not known to wear form-fitting clothes. At all. But I wanted it, so I bought it. And I was proud of myself for it," she wrote.
In the post, Johnson opened up about her struggles with weight and self-perception — something so many women can relate to — and her decision to change the conversation and start being kind to herself.
Her overall message to other women? "If I can put on a dress I have no business wearing and feel good, you can, too. Don't let your insecurities and your inner monologue sabotage moments of genuine happiness. Remind yourself that you're always beautiful, so you need to believe it for yourself," she told TODAY Style.
The responses on her blog and Facebook have been overwhelmingly positive and supportive, with one reader posting, "Oh, Katey. This is exactly how I feel. Beating oneself up is so exhausting. Thank you for these thoughts, words and the picture."
Another commenter wrote, "Forget the dress. The more attractive part here is the message. It's what is important to you for your situation."
We'll leave you with Johnson's sage advice: "If the hard part is talking yourself into it, tell yourself life's too short to worry about things you have no business wearing."
Katey Johnson, we applaud you!