One model is on a mission to prove to women that they're perfect just the way they are.
"There is no wrong way to be a woman" has been Denise Bidot's mantra for a long time. And now, it's also the name of her new movement, which aims to teach women that there's no perfect body shape, skin color, ethnicity or ability.
"It targets every woman," Bidot told TODAY Style of her campaign, which she introduced at the National Puerto Rican Day Parade in New York City on June 12, showing up in a white T-shirt with the slogan emblazoned across the front. "It's all about being inclusive — and diversity."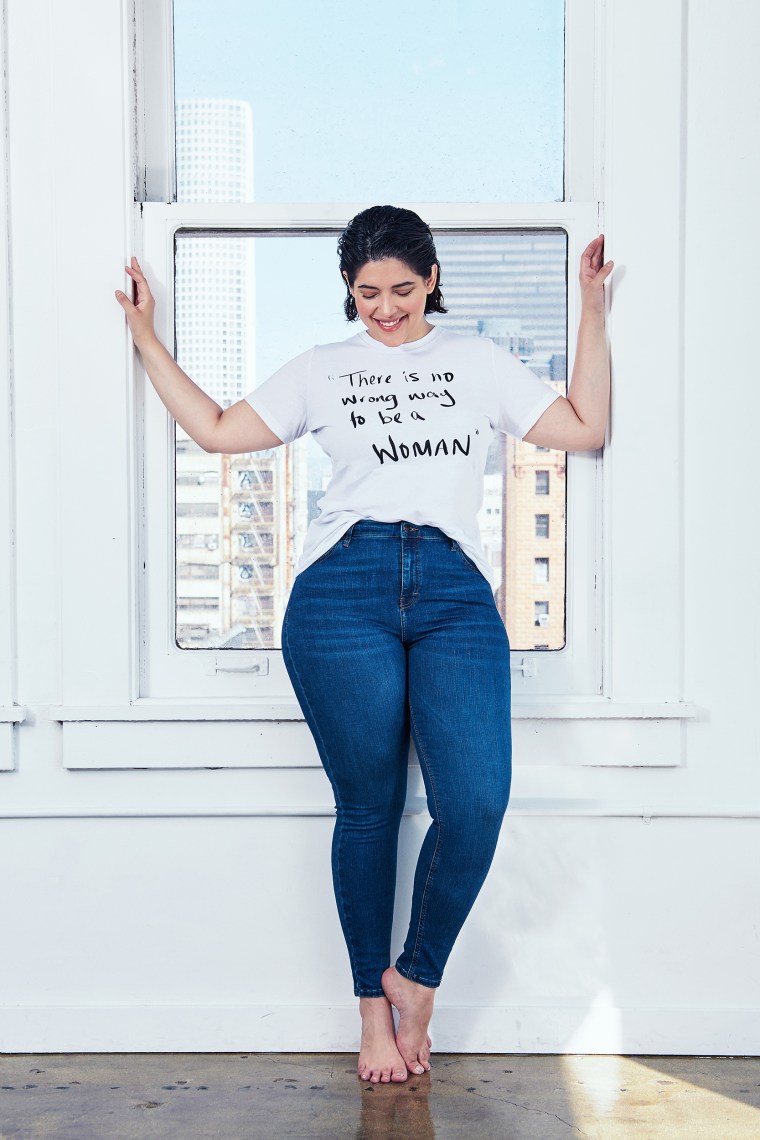 Bidot, who's plenty comfortable in front of the camera as one of the most recognizable faces in curvy fashion, turned the tables and planned a photo shoot of her own for the project. She highlighted nine women, calling them the class of 2016.
RELATED: Love Your Selfie: Photographer goes on a positive body image mission
"They come from all walks of life," Bidot said. "I was entirely inspired by this group of women. We had a breast cancer survivor, one woman was in a wheelchair — even our photographer is going through chemotherapy."
"I was very specific about them not being models," she added. "I wanted them to be real women. I wanted the photos to be unretouched."
The women share their stories on the movement's website, where fans can also buy merchandise, including the T-shirts that she and the other women are seen wearing in the campaign images.
Bidot's goal isn't just to help women, but to reach out to impressionable young girls.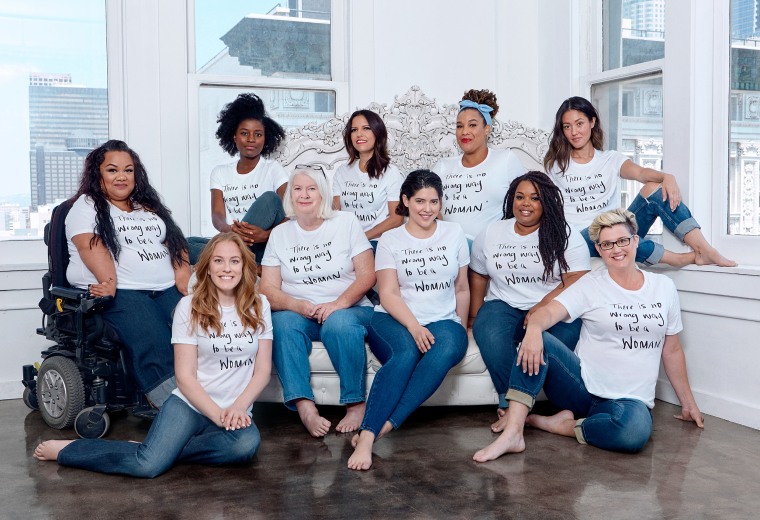 "My daughter is 8 years old, and just recently she came to me and said a girl called her fat," Bidot, a single mom, said. "And I couldn't imagine that was going on in second grade. It just blows my mind that kids are already being influenced by the media and using words this way."
RELATED: Forget 'plus-size'! Models have chosen a new word to describe their bodies
"So I'm extremely proud to be able to relay this message to a younger generation," Bidot continued. "They're at an age where, what you feed them is what they know. We have to start talking to our children."
Bidot plans to highlight a different group of women each year, and she wants the class of 2017 to focus on younger women and include a college scholarship fund.
RELATED: Here's why you may never see another Photoshopped ad again
In the meantime, she encourages women to join the conversation using the hashtag #ThereIsNoWrongWayToBeAWoman on social media.
"It all boils down to happiness," Bidot said. "When you have a group of women who are happy and support each other, then you have a group of women who can take over the world."