She's a successful actress, comedian, producer, screenwriter and fashion designer with two highly anticipated films coming out soon — so why is it that Melissa McCarthy keeps getting asked about the size and shape of her body?
That's what she'd like to know.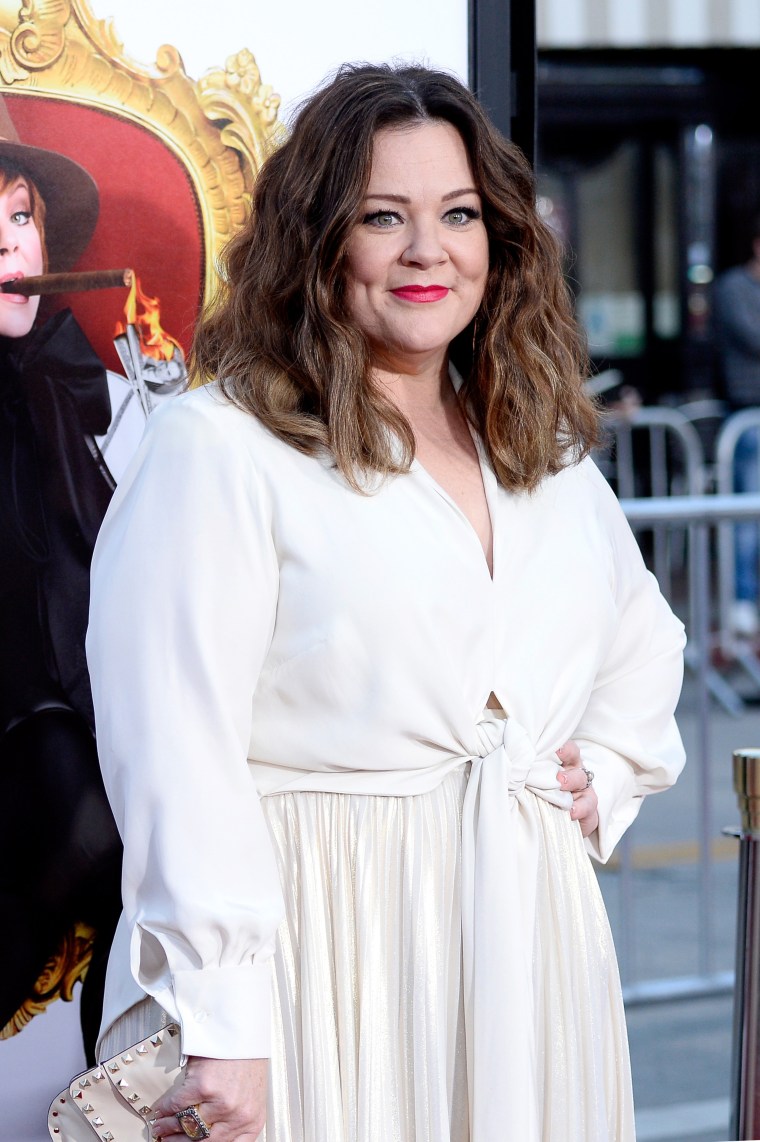 "The thing is, if that is the most interesting thing about me, I need to go have a lavender farm in Minnesota and give this up," she told Refinery29 of the constant focus on her weight. "There has to be something more. There are so many more intriguing things about women than their butt or their this or their that. It can't be the first question every time, or a question at all."
Especially since it isn't a question for everyone in the entertainment industry.
"Can you imagine them asking some of these guys I work with, 'How do you keep your butt looking so good?'" she mused. "It would be like, 'What the f--- are you talking about? Why are you asking about the shape of my butt?'"
MORE: Melissa McCarthy slams body-shaming: 'People don't stop at size 12'
Still, McCarthy's recent weight loss attracts comments and attention, even though she doesn't consider it news.
"I'll be up, I'll be down, probably for the rest of my life," she said.
And that means, despite having her own clothing line with Seven7, she'll probably continue to deal with the occasional salesperson who's clueless about plus-size fashions.
"[It's] as if you asked her, 'Do you have the panda suits?' And she's all, 'I don't think we have that.' And gives you the face," McCarthy explained before launching into a full fantasy scenario in which she confronts said salesperson. "You're doing something with your face that makes me want to punch you. Just jerk my fist up real fast. I don't mean to. But this thing's getting real close. It's so itchy right now. I'm so sorry that I made contact with your face."
MORE: Melissa McCarthy on teaching daughters to accept compliments: 'Don't negate it!'
However, outside of the dressing rooms and department stores, McCarthy doesn't think her size should really matter at all.
"I know I am not the 'norm.' It never occurs to me in terms of being a role model, though, because I don't know any perfect women," she said. "If I, off the top of my head, name 20 of the most amazing women in my life, it's all shapes, sizes, ages, colors, jobs. I can only go off my reality."
Follow Ree Hines on Twitter.