Melissa McCarthy didn't sweat it when she turned 40. Her reaction, in fact, was quite the opposite.
"Being in my 40s is such a great relief. I know myself better than I ever have," she told TODAY Style. "I don't worry about what the perception is. There's always going to be people that don't like something you're doing. As you get older, you can step into that and not be worrying about it."
McCarthy, 47, is unfailingly polite and thoughtful in person with an innate gentleness that belies the often manic, brawling characters she's played in films like "The Heat," "Identity Thief" and "The Boss." While she's a success by any measure (as an actress, producer and clothing designer), perfection is never her goal. And she hopes to teach her daughters Vivian, 10, and Georgette, 7, — with her husband, actor and filmmaker Ben Falcone — to feel the same way.
"I've always said, 'You don't have to be perfect to be exceptional.' I want them to follow their heart," she said. "I do see that in my girls. They have a very good sense of self, responsibility and kindness. That's my job. I take it very seriously that I have to show them by doing. I fail 54 times a day but I admit when I fail. I'm the first to admit it."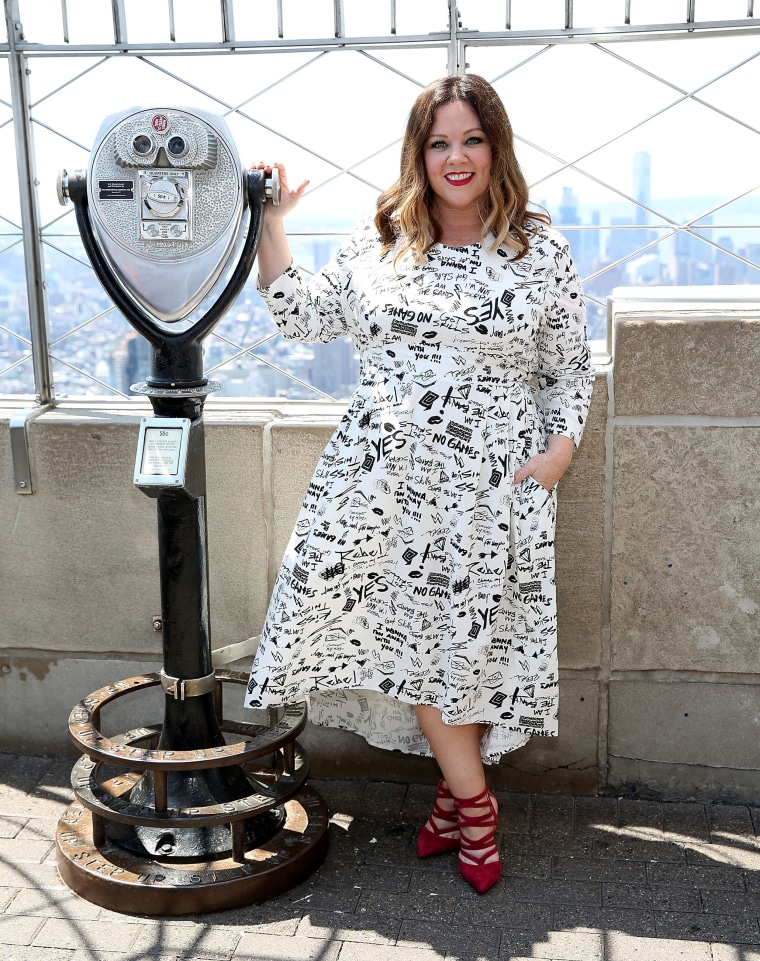 Her LA-based household, McCarthy said, is pretty much as you would imagine it: a blend of rules and raucousness.
"I probably am the stricter parent but it think we have we a pretty good balance of what we do," she said. "We have always been open and honest with the girls. We're communicative. We'll talk through something. We have really good girls. It's not a very serious household. There's a lot of dance parties but there's also studying. It's a balancing act."
Will either of her girls follow mom and dad into showbiz? Maybe. Possibly.
"You know what? I could see it happening with both. My oldest daughter is adept at it. I don't know what she'll do though. I would never push in that direction," said McCarthy. "I want them to follow their hearts. They're both very creative young ladies. We're a traveling family circus. If they want to be accountants, go for it."
"I've always said, 'You don't have to be perfect to be exceptional.' I want them to follow their heart," McCarthy said about her daughters.
McCarthy, meanwhile, is staying as busy behind the camera as in front of it. She's teamed up with Walmart to to shoot one of three 60-second short movies premiering during the Oscars, inspired by the brand's blue shipping box. It's a partnership with Women in Film, which pushes for parity for women in the film industry. She said the project is not a result of the #TimesUp or #MeToo movements, but if they help even the playing field a little, McCarthy is all for them.
"When people start talking about changing the climate and become aware of something that's so systematic — that's a step in the right direction. That doesn't mean it's fixed. But you have to start somewhere. Realizing that the numbers are not OK, there's not enough diversity, as long as keep shining the light, it's a very exciting time," she said. "You want to portray and be in a world that reflects the real world. I love fellows. It's not a criticism. But the system has skewed a certain way. We need to right the tower."
One fellow she enjoys working with is Falcone, who's directing the upcoming movie "Life of the Party," in which McCarthy plays a single mom who goes back to college.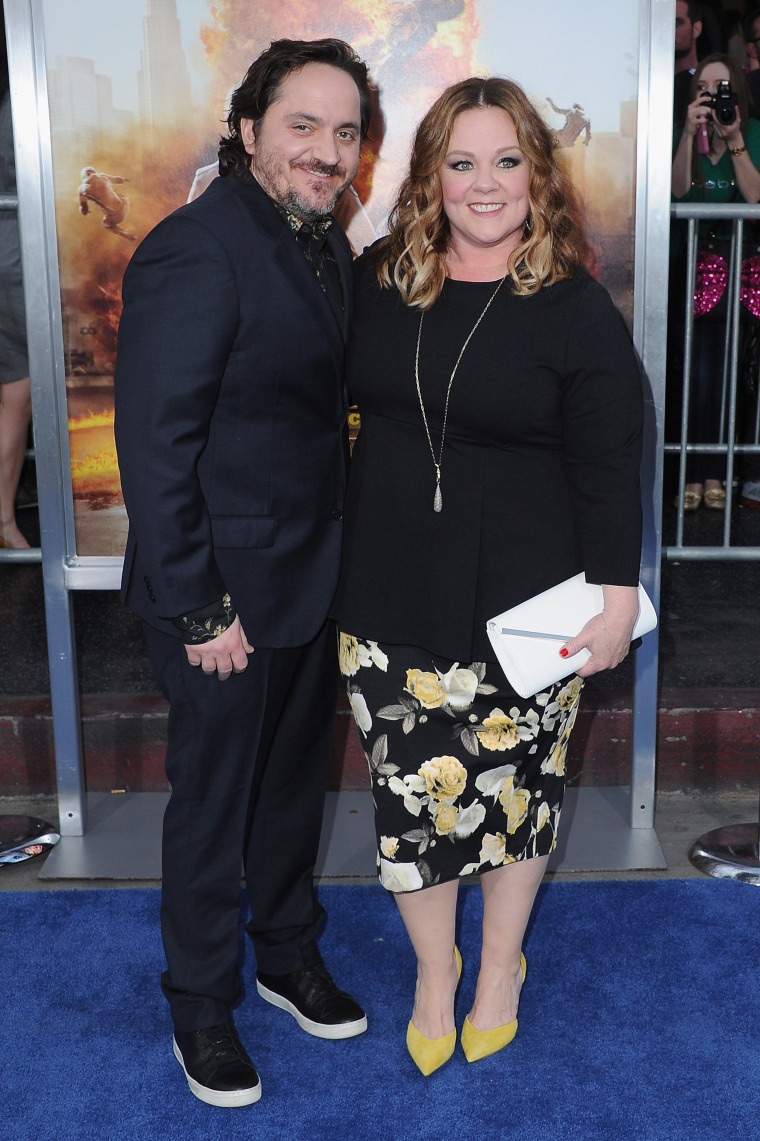 But this Hollywood couple didn't meet on set. Falcone met McCarthy when she was in college herself as a student at Southern Illinois University. Back then, McCarthy was a goth who wore a long cape.
"I looked like if Robert Smith and Siouxsie Sioux had a baby. It's why I love to do characters now," said McCarthy. "I didn't finish school and that's something I still wish (I did) — I always love the thought of it never being too late. You can change the course of your life no matter how old you are. The thought of going back to school at this age seems like an amazing gift. I just didn't have the right mindset for myself (back then)."
If she were to go back, she'd do it differently.
"I would tell myself to stop bucking the system and to study more. I would have taken advantage of college more," said McCarthy. "Wouldn't it be fun to go to school with my kids? Ben is like, 'Our girls do not want us going to college with them.' I'm like, 'I don't know.'"
Sounds like a movie we'd watch.