A lingerie store that was told to remove a body-positive ad campaign featuring plus-size models and one woman in a wheelchair fought back — and to the delight of fans, they won.
LiviRae Lingerie's latest campaign features women of all shapes, sizes and colors from various backgrounds. Sounds like a pretty inclusive campaign, right? The Kennesaw, Georgia-based store thought so, too. But last month, shortly after they launched the campaign and featured the images outside the store, they were asked to take them down.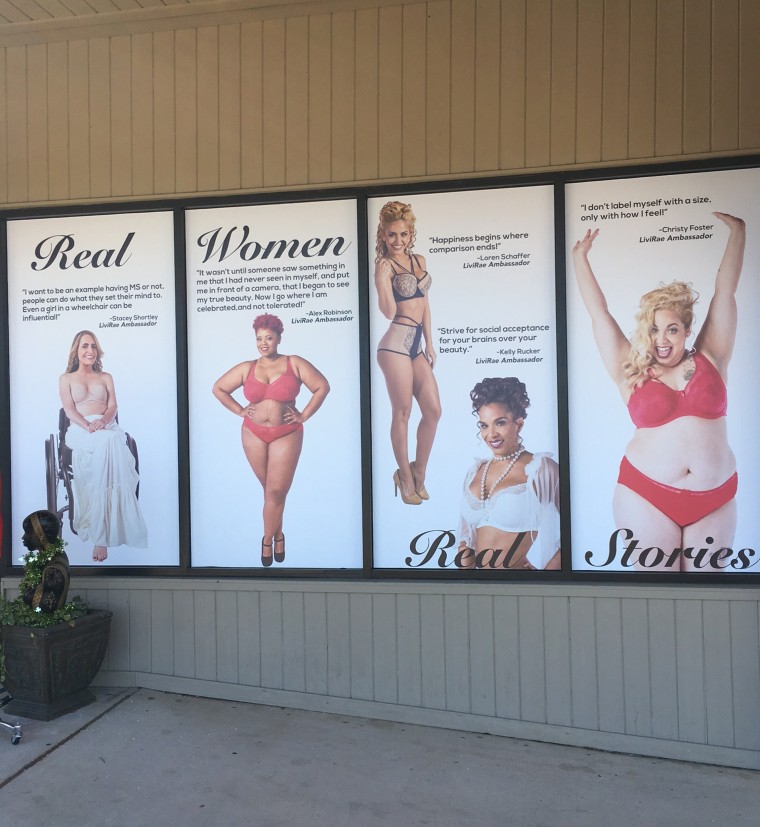 "I was getting ready to leave work when an email popped up from the property manager stating that they needed to discuss our windows — I immediately thought, this is not happening," LiviRae co-owner Molly Hopkins told TODAY.
On a subsequent phone call, the property manager told her the photos were "in poor taste," and needed prior approval, Hopkins said.
RELATED: People are really annoyed by Zara's 'love your curves' campaign
She and co-owner Cynthia Decker, former stars of the Lifetime show "Double Divas," refused to take the photos down. The campaign, called "Real Bras, Real Women, Real Stories," was a passion project that featured many of their own customers and showcased their mission to provide beautiful lingerie for every type of customer, from breast cancer survivors to plus-size women.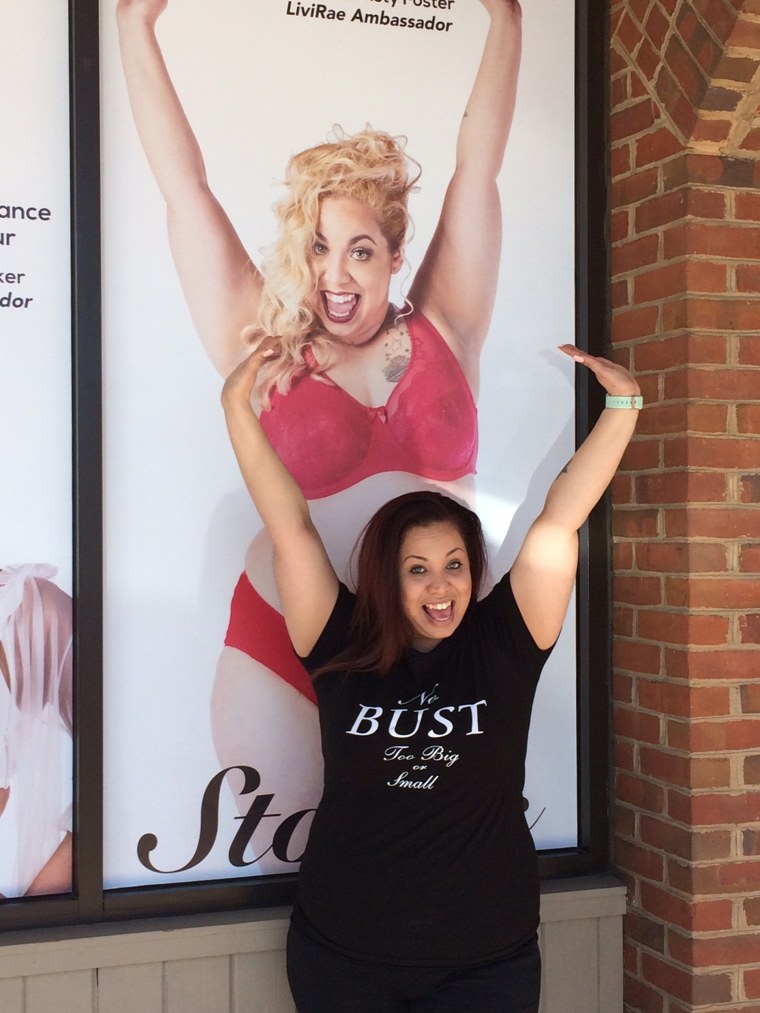 "We've been here seven years and have never had to get approval," Hopkins said. "We've always had models in lingerie (in advertisements)."
RELATED: Victoria's Secret sparks outrage with ad campaign marketing lingerie as office wear
The windows, now featuring the new campaign, had previously hosted ads of models in sports bras.
The store is leased by Westwood Financial of Los Angeles, which delegates landlord responsibilities to property managers across the country. Joe Dykstra, one of the real estate company's CEOs, told TODAY that he fully supports LiviRae's inclusive ad campaign, and said they are allowed to keep the ads up. The property manager made a mistake, he said.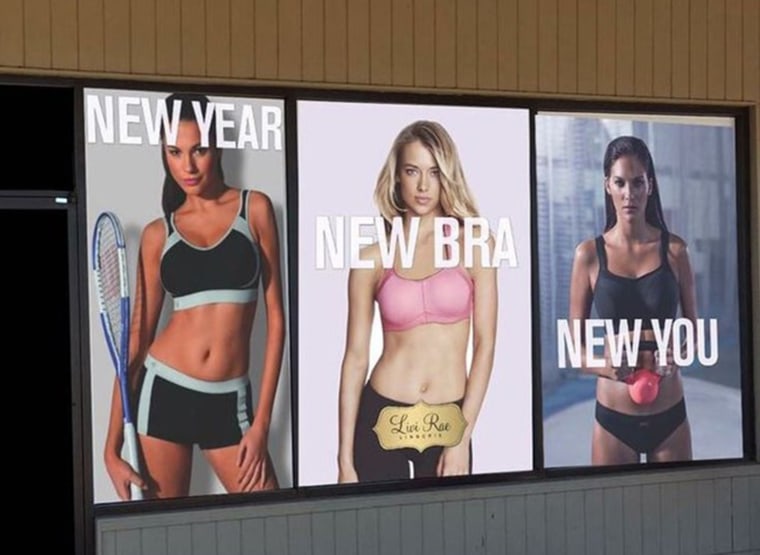 "Unfortunately when you pioneer an office 1800 miles from the mother ship, sometimes misunderstandings happen," Dykstra said.
The short-lived controversy earned LiviRae plenty of new fans, who spoke up on social media in support of the campaign.
"It's really started kind of a revolution," Decker told TODAY. "It makes me feel so good because it's exactly what we wanted to happen. Women are waking up and saying, you know what? I'm beautiful, I feel beautiful. Just because society does not deem me beautiful, doesn't mean I'm not."