LeAnn Rimes is a country music superstar who's been making hit records since she was only 13 years old. The powerhouse vocalist reflects on growing up in the spotlight and how she's been able to embrace her insecurities and own them with confidence!
One of my biggest insecurities is my skin. I've had psoriasis since I was 2 and was 80 percent covered by the time I was 6, so I was constantly in a state of covering up everything as a kid and feeling really uncomfortable.
RELATED: LeAnn Rimes shares adorable throwback photo from her first cassette tape
I didn't realize how much it had impacted my self-confidence and just really kind of feeling like a woman.
So there's been a ton of bikini photos of me in the past several years; it's because I would go naked if I could because I'm clear and it's all good!
I think music really was what gave me confidence.
RELATED: Ashley Graham: What I tell myself in the mirror to feel confident
I think I was very disconnected from my body so that was the one way I could really connect. So I think music has been a very, very healing thing for me.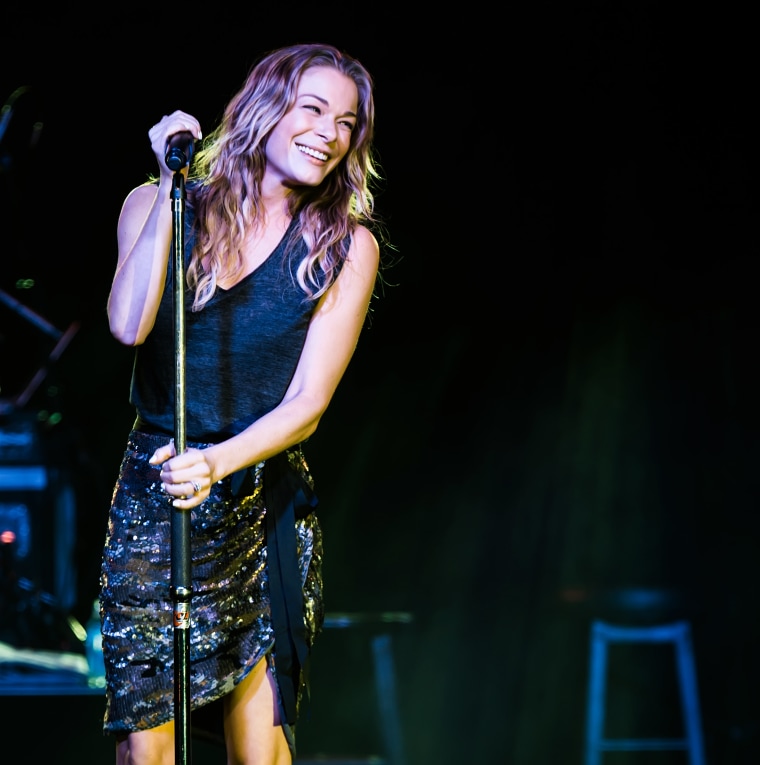 I never thought I could get to the place where I could really be grateful for every single thing that's happened in my life ... but I am now and it feels really good.
RELATED: 'Forever Country' brings singers from past and present together for epic video
As I get older, I've learned how to accept the things that bother me about myself and really start to love those things. They're what make me, me.
My advice to others is to own it. Own who you are, because it feels really good when you do.
As told to TODAY's Jordan Muto.