Actress and model Kate Upton is known for her curves, and she was thrilled to see women of all shapes — including Ashley Graham, Ronda Rousey and Hailey Clauson — grace the cover of the 2016 Sports Illustrated swimsuit issue.
But Upton, who's appeared on the cover twice herself, isn't happy about the way some of those shapes are often labeled.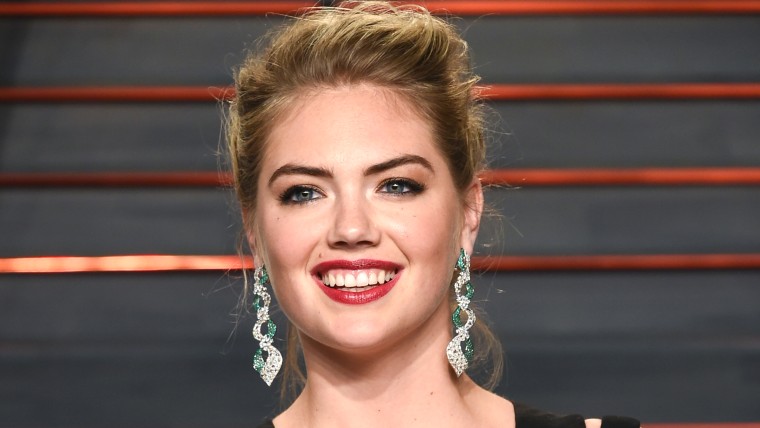 "I was so excited," Upton told E! News, referring to size-16 SI "swimsuit rookie" Graham in particular. "She looks absolutely stunning. So do the other cover girls, but I was excited that it showed all the different body types."
And she wasn't just excited for the women featured on the three different covers of the annual issue.
"I think it's important for all girls to see that," Upton said. "It's great that Sports Illustrated showed that every woman can look amazing in a bikini."
MORE: Ashley Graham responds to Cheryl Tiegs' criticism of Swimsuit Issue cover
But she also thinks it would be great if people stopped pinning the "plus-size" label to Graham and other women.
"No one should be labeled by their body size at all," she said.
Upton's not alone in that line of thinking. Some retailers have moved away from the term, as have models, who prefer "curve" as their category.
In fact, actress and fashion designer Melissa McCarthy considers "plus-size" a slam of sorts.
MORE: Melissa McCarthy: My size isn't 'the most interesting thing about me'
"Women come in all sizes," McCarthy told Refinery29 in an interview last year. "Seventy percent of women in the United States are a size 14 or above, and that's technically 'plus size,' so you're taking your biggest category of people and telling them, 'You're not really worthy.' I find that very strange."
Follow Ree Hines on Twitter.