Julianne Hough is as cheerful as she is inspiring. But even the "Dancing with the Stars" pro and 2017 TODAY Style Hero has her insecurities. The 28-year-old spoke honestly and openly about self-love, body confidence and her personal style heroes.
I used to struggle with accepting my legs because they were more muscular than the rest of my body. Wearing jeans was really hard because they wouldn't fit and they'd feel too tight.
I used to refer my thighs as "th-ass," which is where my legs and my ass connect. My grandma and my mom would call them their "saddlebags." All of the women in my family are a little self-conscious about our legs. But now, I am embracing them. I love them because I couldn't dance without them.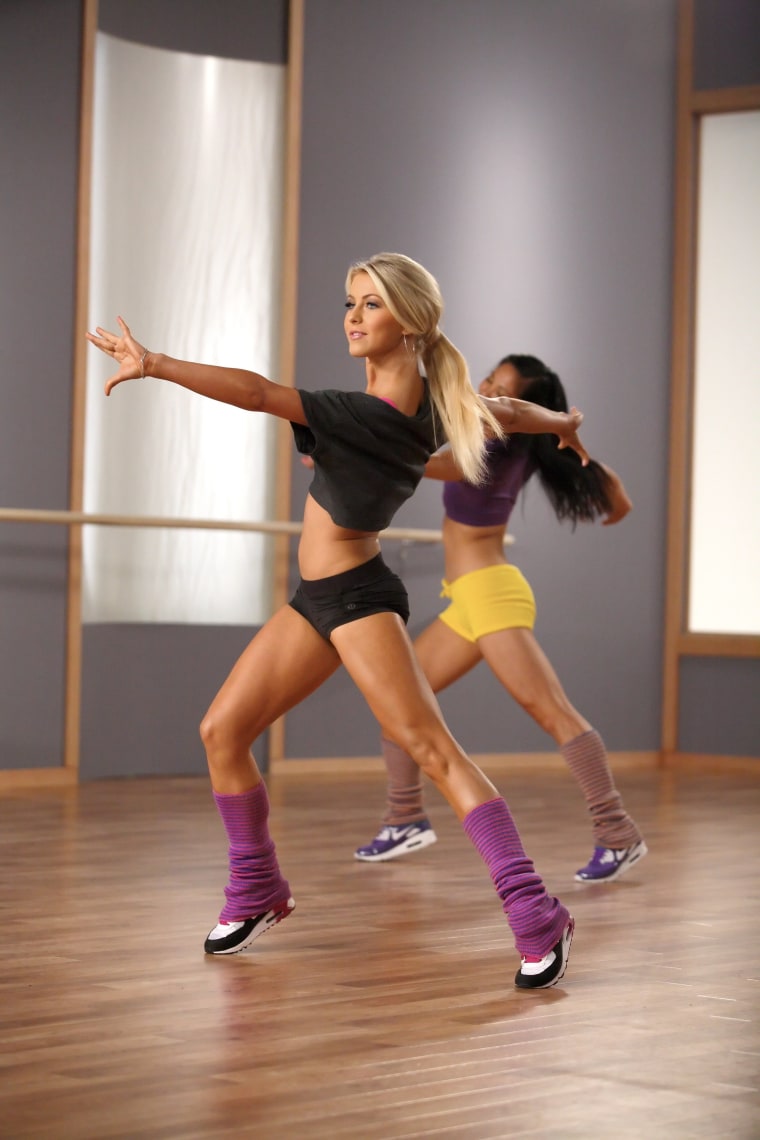 For anybody out there who is struggling with accepting any part of who they are (it's obviously normal when you're young), but realize that you should love your body, love who you are, it's a gift that was given to you. You didn't earn this body, you didn't do anything, you were given this body, so love it, cherish it, take care of it.
My favorite part of the way I look is that I kind of don't care most of the time. I've kind of done a make-under. Since I was 18, I always felt I had to wear makeup and do my hair. Now, most of the time, you'll see me in my grey sweatpants, grey T-shirt and grey slippers; my cozy look. I like that I feel confident enough to just be me.
Honestly, I don't know what inspired me to have the make-under. I think it was just pure laziness. I was done with taking an hour and a half to get ready in the morning — and for what? I realized that my skin looked fresher without it and who I am on the inside is going to speak volumes more than who I am on the outside.
There were times, for sure, where I had doubts and my confidence was knocked, especially being in the entertainment business and auditioning. I had a really big dream and sometimes it got knocked down a little bit, but you always got to believe in yourself and pick yourself up again.
At the end of the day, you're the only person who can make that choice. You give the meaning to whatever situation you're going through, so you can either choose to have it be against you or have it be for you. I like to think that life is happening for me versus life happening to me.
I've definitely gone through ups and downs — the good, the bad, the ugly — but because of that, I am able to appreciate everything. Just knowing that my friends and my family love me for who I am makes me feel confident.
Kindness and love go so much further than anything else. Whatever you're going through, just know that you are loved.
As told to TODAY's Jordan Muto. This article was originally published on May 16, 2017 on TODAY.com.