Serena Williams doesn't need any help on the court. As her sixth Wimbledon championship (and full Serena Slam) proves, she's still at the top of her game.
Off the court, however, it never hurts to have a friend ready to lend a hand — even if that hand is just typing away on Twitter.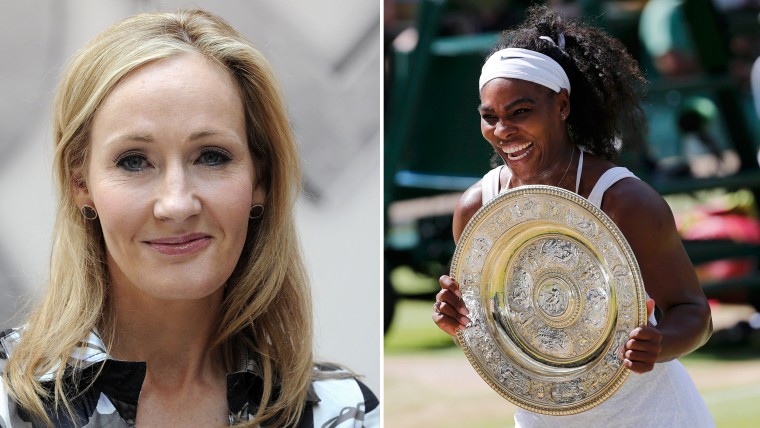 While Williams was wowing at Wimbledon, social media was abuzz about her efforts — mostly. Unfortunately, there were also some body-shamers out there who felt the need to compare her athletic female form with that of man. But J.K. Rowling wouldn't let those bad comments go by without a good defense.
There's no arguing those points!
The passionate defense was really no surprise coming from the "Harry Potter" author. Not only is she known for rallying against bullies in her books, Rowling also firmly declared herself #TeamSerena before the big match.