Today, Inbar Lavi is a star known for her sultry looks and versatile acting chops — but years ago, she was just another girl who hated her dark, curly hair.
"My curls were my worst nightmare growing up," Lavi, who stars in the new show "Imposters" on NBC's sister network Bravo, told TODAY Style. "And when you're a kid, you're not supposed to be waxing and straightening and doing all that stuff — it can be very overwhelming."
"I have a massive head of hair, it's a Jew 'fro," she added. "It's living and kicking."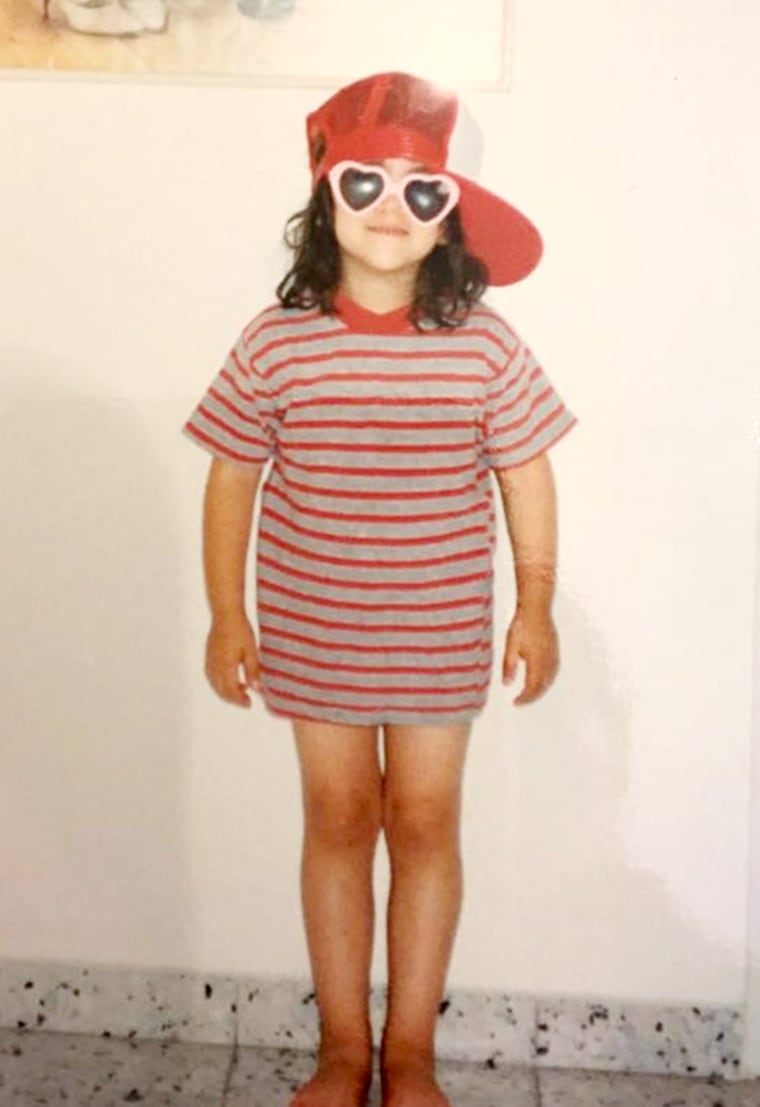 Looking back, the 30-year-old, who was born and raised in Israel but now calls Los Angeles home, admits her solution to hiding her hair wasn't the best.
RELATED: How I learned to love the thick, bold eyebrows I was born with
"I would just wear a bandana and a low bun and look like I was in a gang," she said with a laugh. "Which wasn't a sexy look for a teenager."
But anyone who's caught a glimpse of Lavi, whose credits include roles in "The Last Witch Hunter" and MTV's "Underemployed," among others, knows that her so-called "massive head of hair" has come a long way since then.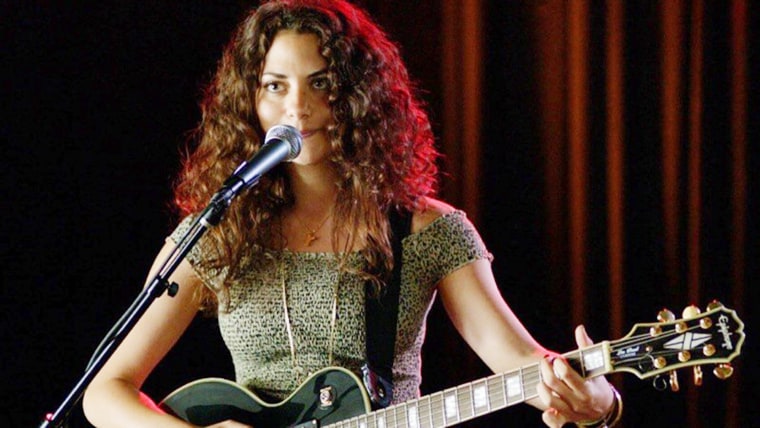 "Curly hair is not just a hairstyle, it's kind of a lifestyle," she said. "There is something really free and careless about it and loose and kind of naughty. I love it."
She swears by products from Batia and Aleeza, the Beverly Hills hair salon owned by her "aunt," a family friend she lived with after moving to the U.S. from Israel as a teenager.
RELATED: 'This Is Us' star Chrissy Metz has the perfect response to body-shamers
"I use their shampoo, conditioner and gel — three products," Lavi said. When she wears her hair straight, she adds coconut oil to her routine to tame the frizz.
On "Imposters," Lavi ditches her natural curls for a variety of looks; she plays a con artist who assumes different names and personas, duping people out of their life savings, one after another.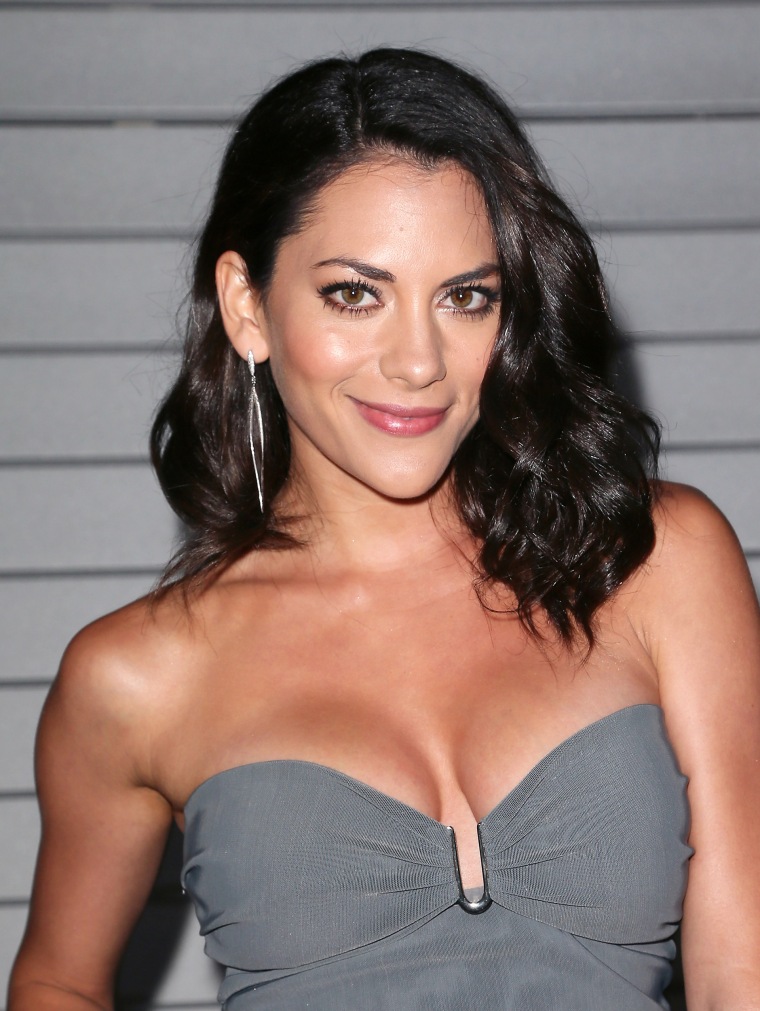 "I wear a lot of wigs," she said, adding that one of the characters even has blond hair and blue eyes. "That was a really fun experience for me. I come from Israel, where most of the population is dark-haired, dark-skinned, dark-eyed. It's really exotic to see anyone with blond hair and light eyes, so to me, it was just incredible. I never thought I would be able to pull that look off."
RELATED: Crimped hair is making a comeback: See the look then and now
For fashion fans, there are also some fun surprises hidden throughout the show.
"One of the characters, her name is Saffron," Lavi explained. "And saffron is a color, but it's also a spice, and the spice, when you pick it up from the ground, is kind of a deep Bordeaux, and then once you put it in food and cook it, it turns to a yellow mustard. So when you're first introduced to Saffron, you see her wearing a Bordeaux-rouge top and this mustard-y, saffron-yellow bottom. She's Saffron, head to toe."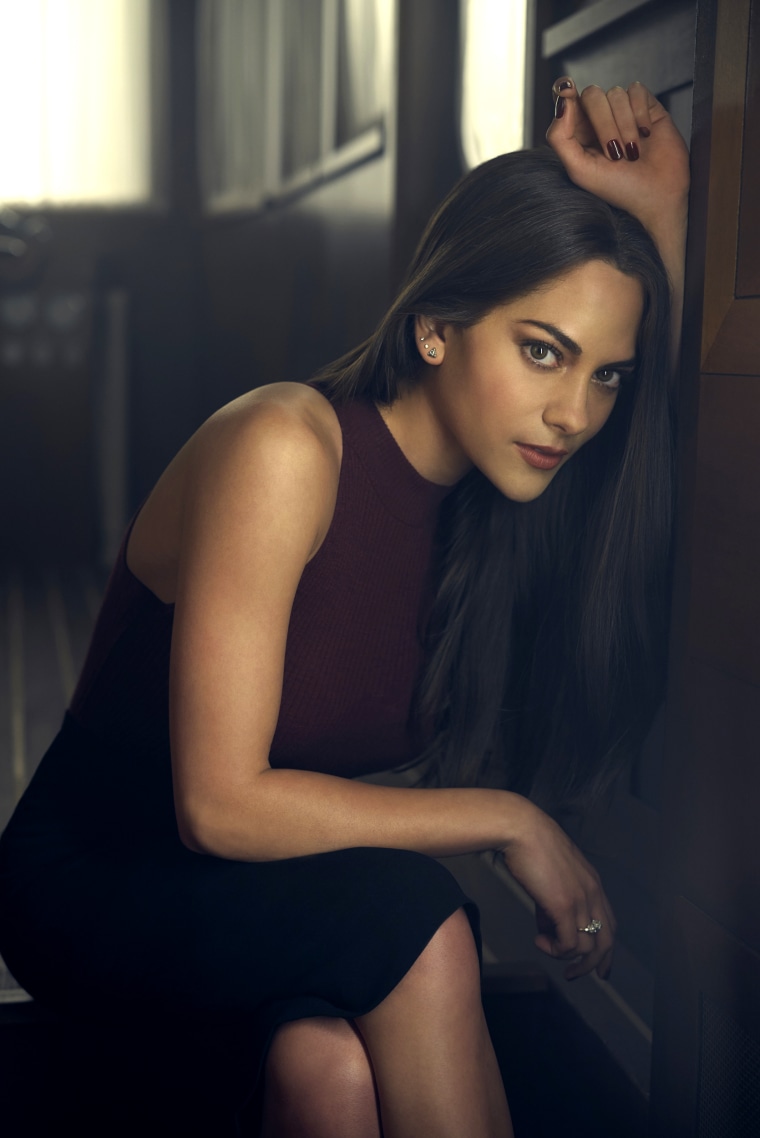 Fashion choices become all the more crucial when playing someone in disguise, Lavi added.
"Finding a character begins at the fitting," she said. "If I put on a certain dress, I'm going to move a certain way. If I wear shoes that give me a certain stride, it's going to make that character walk into the room a different way.
"For me, fashion is all about fantasy and creating characters, so it was really exciting to create each different character based on the different characteristics," Lavi added.
"Imposters" premieres on Bravo, Feb. 7 at 10/9c.