At 27 years old, Adele has the perspective of maturity of someone twice her age. But Adele is no ordinary 27 year old.
Just ahead of the Nov. 20 release of her third album — called "25" for the age she wrote it — the generally reclusive star is doing a lot of press. She sat down for a discussion with The Spectrum's Jenny Eliscu as part of a SiriusXM Town Hall.
There, she fielded wide-ranging questions from fans. One was on the the topic of body image, and the singer answered calmly, candidly and gracefully.
"I do have body image problems, for sure," she said. "But I don't let them rule my life at all."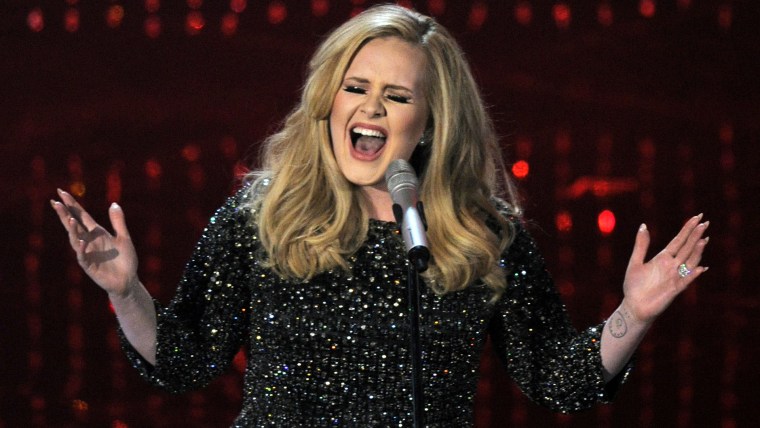 As the world copes with terrorism, civil war, and other tragedies costing many human lives — most notably the devastating recent attacks in Paris — Adele expressed a sense of perspective: "There's bigger issues going on in the world than how I feel about myself and stuff like that."
What a refreshing — and, of course, true — observation from the young star.
Further, the singer said that rather than bash herself for the ways she varies from others, she's able to embrace the aspects about her looks that make her unique. And certainly Adele, with her fuller figure, is different than most women in the body-conscious world of celebrity.
"There's only one of you, so why would you want to look like anyone else?" she asked rhetorically. "Why would you want to have the same hair style as everyone else and have the same opinions as everybody else?"
Why indeed?
Alesandra Dubin is a Los Angeles-based writer and the founder of the lifestyle blog Homebody in Motion. Follow her on Facebook, Instagram, Google+ and Twitter.