For many women, cellulite is still an ugly word. But model Ashley Graham may have found the secret to finding peace with it, and she has her mom to thank.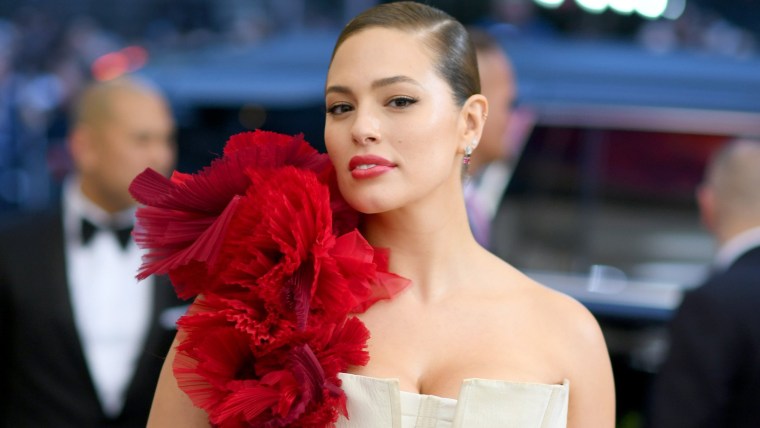 The 29-year-old model was recently interviewed by Tracee Ellis Ross (daughter of Diana Ross) in V magazine and talked a lot about body image. She recalled the first time she spotted cellulite on her body, when she was in middle school.
RELATED: Ashley Graham models alongside everyday women in new Sports Illustrated issue
"I remember telling my mom, 'Isn't it disgusting? It's so ugly,'" Graham said. "She pulled her pants down and said, 'Look, I have it, too.' And I was like, 'Gasp!' She looked at me, then at it, and just rolled her eyes. She didn't tell me that it's beautiful or ugly. She just made it a nonissue."
She added that the cellulite doesn't define her worth. "If women like you and me continue to preach that, then I feel like younger girls are going to grasp it and they're going to be like, 'Who cares!'" she said.
Graham also said she believes words have a lot of power when it comes to how you feel about yourself.
"If you say, 'I'm fat,' that's how you're going to feel," she said. "I wake up sometimes and I feel like the fattest person alive, but I'm not going to let that affect the rest of my day."
RELATED: Ashley Graham to critics of Vogue photo: 'I chose to pose like that'
One of her biggest pieces of advice to women is to say to themselves, "I like this day. I am bold, I am beautiful, and I am brilliant." "For me, that hits the interior, the exterior, and it makes me feel smart," she said.
Graham also stripped down for some revealing photos to accompany her new interview. See it all in the summer issue of V magazine.