Many Instagram users noticed something strange this week: the hashtag #curvy doesn't work.
Some users of the social media site became outraged when they learned that Instagram banned such a body-positive word, but the company told TODAY.com they removed the term from its search because it "was being used to share content that violates our guidelines around nudity."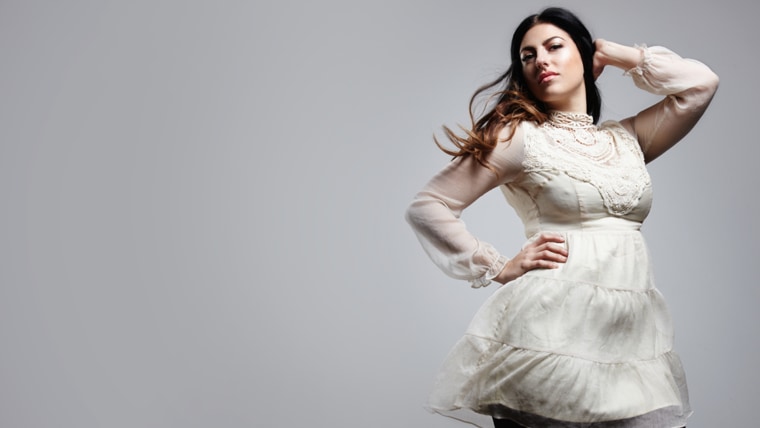 "Please note that the decision to block this hashtag has nothing to do with the term 'curvy' itself," a spokesperson said. "We block (i.e. make unsearchable) certain hashtags when they are consistently being used to share images and videos that violate our Community Guidelines."
Curvy isn't the only banned word on the site. Another surprising example? Eggplant. The company said that word was being used to share porn. #Butt and #thick are also not allowed.
RELATED: 'Women's Running' praised for curvy cover model
While these words are "banned" as hashtags, it doesn't mean they're not allowed on Instagram at all. You can still use the words in your captions; they just won't be searchable as hashtags.
If you try to search the #curvy hashtag on Instagram, the site provides some (allowed) suggestions, such as #curvygirl, #curvyfashion and #curvywomen.
But some critics don't think that's good enough.
Nylon magazine wrote on Twitter: "It seems as if Instagram is now discriminating against plus-size women," while other social media users called the ban, which was first pointed out by Buzzfeed, a "major fail" and "so not cool." Many urged Instagram to "bring curvy back."
Jenny McQuaile, director of an upcoming documentary about plus-size fashion, says it's simply not fair to ban #curvy, especially when words like #skinny and #thin are still searchable, albeit with a content advisory warning. #Fat and #Obsese are OK, too.
"Why is it OK to see an almost naked straight-size model in a photo and not a curvy model?" McQuaile told TODAY.com. "Why is the female body in its very natural form so offensive?"
"Instagram is at the forefront of social media, yet they are denying the people who populate their site the right to speak up about body image and diversity and post about curvy women."