Helen Mirren is one of our 2018 TODAY Style Heroes. Click here to see the full list!
Few would call Dame Helen Mirren an underachiever.
The British acting legend has won just about every industry award that exists. She was appointed a Dame Commander of the British Empire by the very same woman whom she played in her Oscar-winning turn in "The Queen." She's one of the faces of a beauty brand, and at 72, shows zero signs of slowing down.
But if there's one thing Mirren knows now that she wishes she knew 30 years ago, it's this: "Listen to your gut and your head. Learn how to say '(expletive) off.' I was much too old when I learned that," she told TODAY Style.
For her, the 40s were a golden period. "It's a great age. Celebrate it. Have a blast," she said.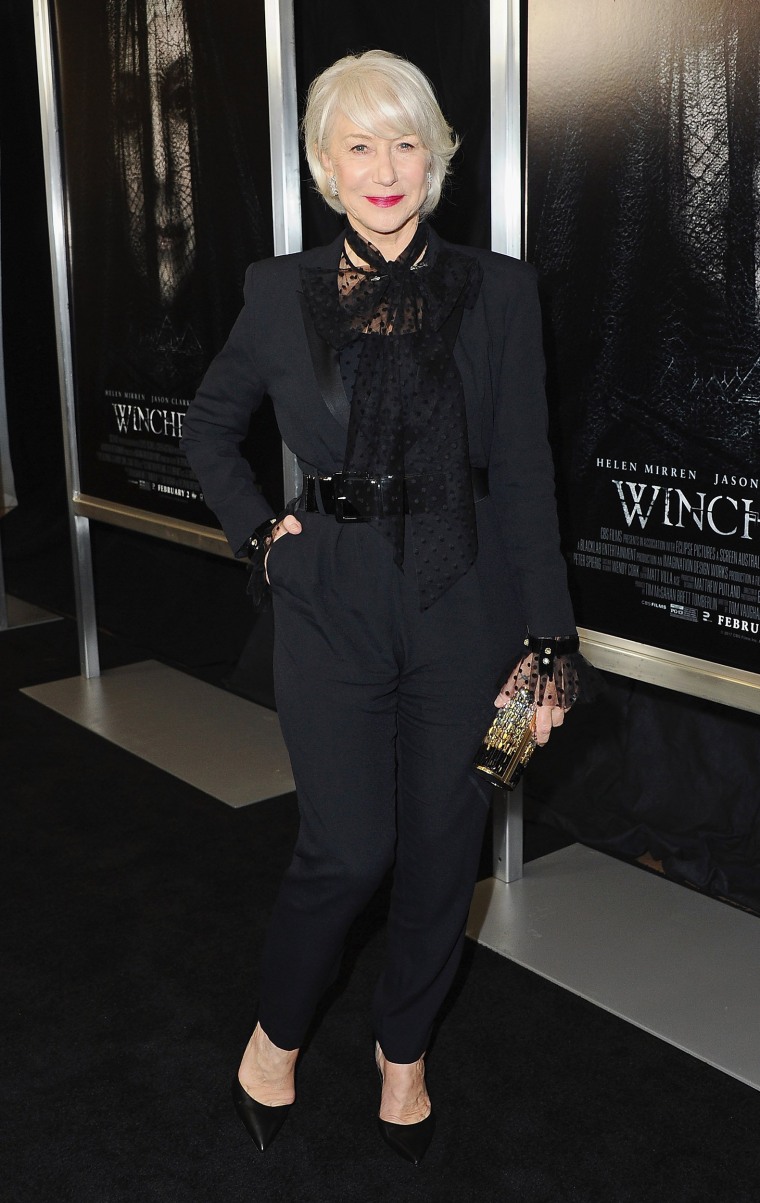 Noted, Helen Mirren, noted. She's equally blunt about aging, and even embraces it with gusto.
"You either die young or you get older. That's the reality. I don't want to die young. I never did want to die young. I'm too curious about life," she said. "All lives have their ups and downs. You have two choices. You have to embrace it and allow it to happen. It's the natural rolling on of life. It happens to every single person on the planet. It's just a part of being a human being."
But Mirren also believes in self-care. "It's not an attempt to keep young, but you should pay attention to health, don't smoke. Do everything but not too much of anything," she said. "I like no airbrushing. I always sort of argue against it in my L'Oreal ads."
Her personal style is equally vivid and striking, and she even admits to a love of 'stripper heels,' which are more comfortable on red carpets given their platforms. "They work, they do work, as long as you have a long enough dress to cover them up," she said.
Mirren gives full credit to her stylist for expanding her wardrobe, while she tends to prioritize practicality over anything froufrou.
"I like things I can sit in. That's very important. A really cool pair of shoes does a huge amount as well. It kicks things up," she said. "I try to not be too influenced by fashion. (My stylist) knows what fits me and looks good on me. My own personal style is ratty T-shirts and very old skirts. My normal everyday wear is not that impressive."
Given her penchant for colors and prints, it was a switch for Mirren to play a disturbed, melancholy heiress in "Winchester," now in theaters.
"It was very strange. Wearing that black and being someone who chooses to wear black all day every day — she did wear veils — it's a very disturbing, worrying image. It's quite a discomforting image. When you're in it, it's mournful and strange and powerful. It was quite transporting," she said.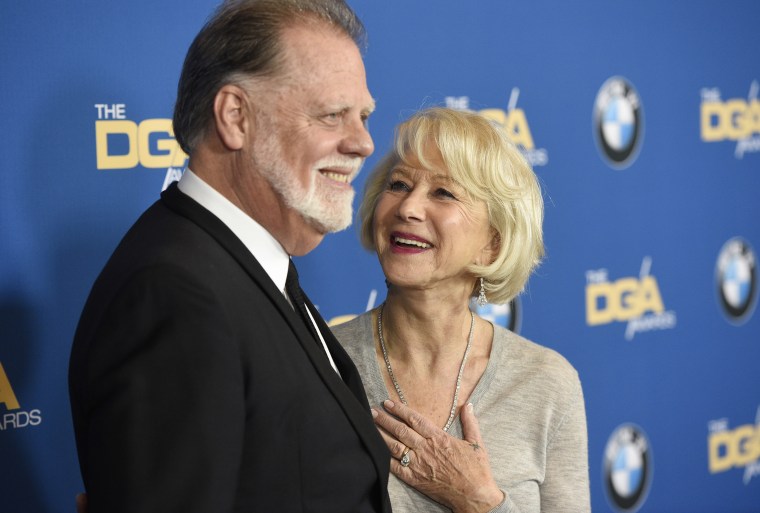 We think she'd look radiant in anything, but talk to Mirren and you immediately figure out that she has no time for insipid compliments or vapid self-importance. She's too busy living a full life; that now includes part of the Masterclass series, in which folks like Thomas Keller teach cooking. She's imparting her wisdom from years in front of the camera. But Mirren being Mirren, she's got ample life advice to share as well.
"Stand up for yourself. Follow your instinct. Believe in your instinct. But always be careful, I guess. Be careful of making the wrong decision. It's quite easy to make the wrong decision. What job should I do next? Shall I buy that house? These decisions we all have to make in life. You have to learn to listen to your instinct and to your sensible self as well," she said.
This story was originally published Feb. 9, 2018.