Being diagnosed with a thyroid disease hasn't stopped "Jane the Virgin" star Gina Rodriguez. In fact, it's only made her stronger.
The Emmy-winning actress, 33, has Hashimoto's disease, an autoimmune disorder that affects her thyroid, and was diagnosed not long after shooting the "Jane" pilot in 2014. But she's responded by fighting back — literally — by training heavily in Muay Thai. Quickly, she noticed "an amazing transformation."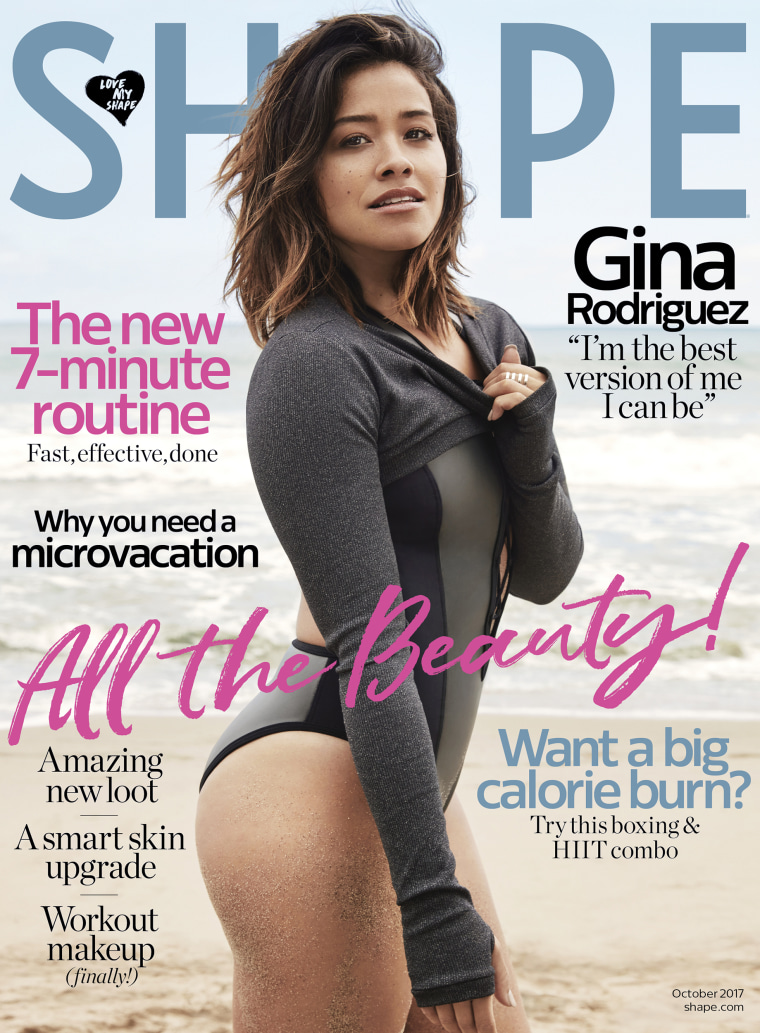 But as she tells Shape magazine in its new cover story, having to put a pause on her Muay Thai to go back to shooting made her body shift yet again.
"There was no time for training," said the actress, who has spoken out against Photoshopping her image. "As a result, my body changed immediately ... I was a little curvier."
We've all had those moments, and we've all gone into panic mode. But not Rodriguez: "Before, I would have beaten myself up. But my boyfriend gave me some great advice. He said, 'Don't be angry with your body — it changed because your routine shifted.' And that was like a gift."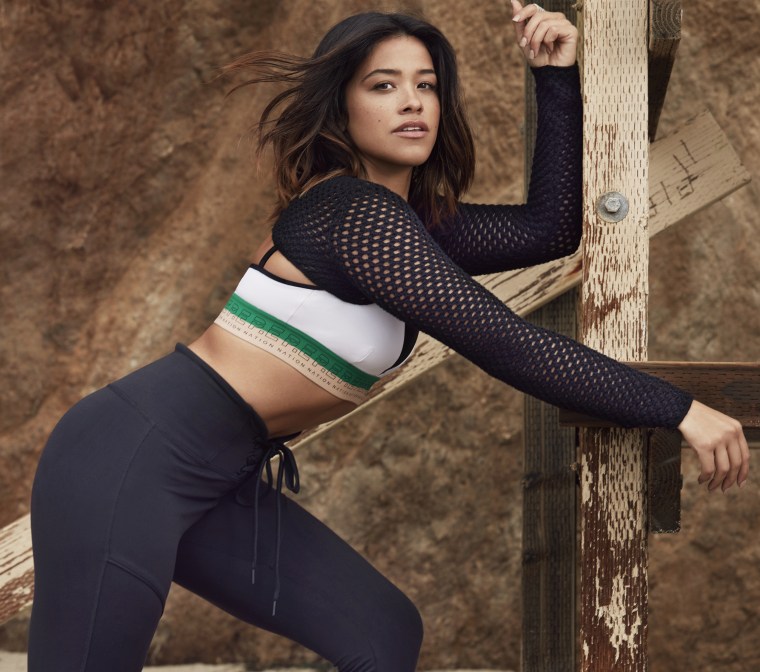 As she notes, "I've got to embrace the fact that when I'm shooting 'Jane,' I can't work out as much. My body is going to look different, and that's OK. I'm not willing to wring the joy from my life to kill myself in the gym."
That's a terrific attitude, and in part it's led to her enjoying becoming fit all over again, whatever it means. With her boyfriend Joe LoCicero as her trainer, she's been able to do formerly impossible things like pullups. "I went from not wanting to do one to doing 10 of them," she told Shape. "It's one of those moments where you're like, 'Oh, my gosh, I'm pretty capable.'"
That feeling, she says, has translated into other areas of her life: she's more confident in striking up conversations that might be uncomfortable, and doing stunts in her movies.
"People think I'm inherently super-confident and positive and that I don't fear failure," she said. "I do, but I just jump in anyway. ... You put yourself out there and expose yourself, and you just pray people will be empathetic, and not knock you down."
Follow Randee Dawn on Twitter.