This weekend was my 50th birthday and oddly enough, a bright red pimple appeared smack dab in the middle of my forehead as if to shout to the world, "Look here! I'm turning 50 but I'm not too old to behave like a teen." I might as well slap on some braces and those lovely glasses I wore at 13 and call it a day.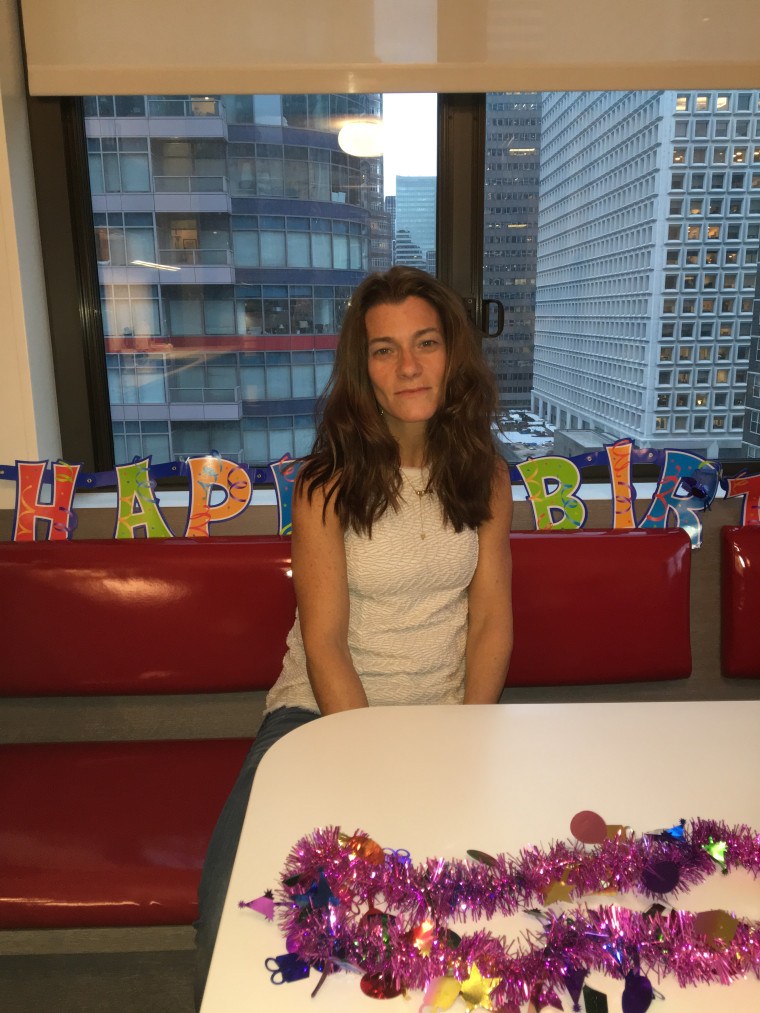 When I turned 48, I was proud to wear my age on my sleeve and even excited to share the number. Then I hit 49 and panic set in for some inexplicable reason. I've spent the last year dwelling on the number 50 with knots in my stomach and anxiety in my heart, even though I'm probably in the best shape of my life, in the most productive two years of my career and surrounded by the most amazing family to support me.
I know I'm not the first or last to feel apprehensive about turning 50, but it's certainly a milestone and it's my turn to own it.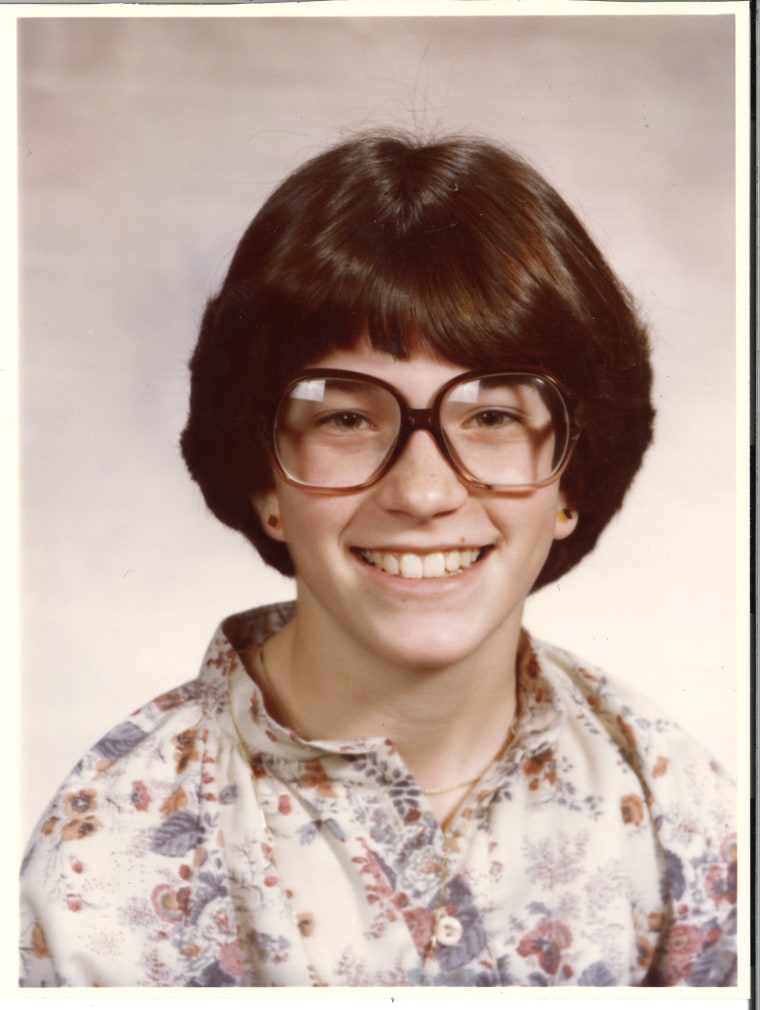 Truthfully, I am not a calm person by nature. I stress over everything: kids, work, not being first in line (or waiting in any line, for that matter). But the one thing I never really stressed about was aging. I've always looked and felt younger than my age — a result of good genes, I suppose. If anything, I always wanted to be older because I figured that I'd be taken more seriously at work. I just wanted to fit in at the "grown-up table."
Then suddenly I looked around and not only was I at the grown-up table, but I was one of the elder stateswomen. How the heck did that happen?
I'll tell you how, as I'm sure so many women of my generation can relate. I spent my 20s establishing my career at ABC and NBC News and met and married my husband. I spent my 30s working all sorts of flextime at Dateline NBC while raising my two babies. And then, my 40s came on like gangbusters and were pretty much a whirlwind.
Just as I hit 40, I opted back in to full-time status at TODAY, kicking that career of mine into high gear and veering from the mommy track onto the management track. And at about 45, I first noticed that I was no longer the youngest at the table. But I didn't care, because I knew that I had earned my spot.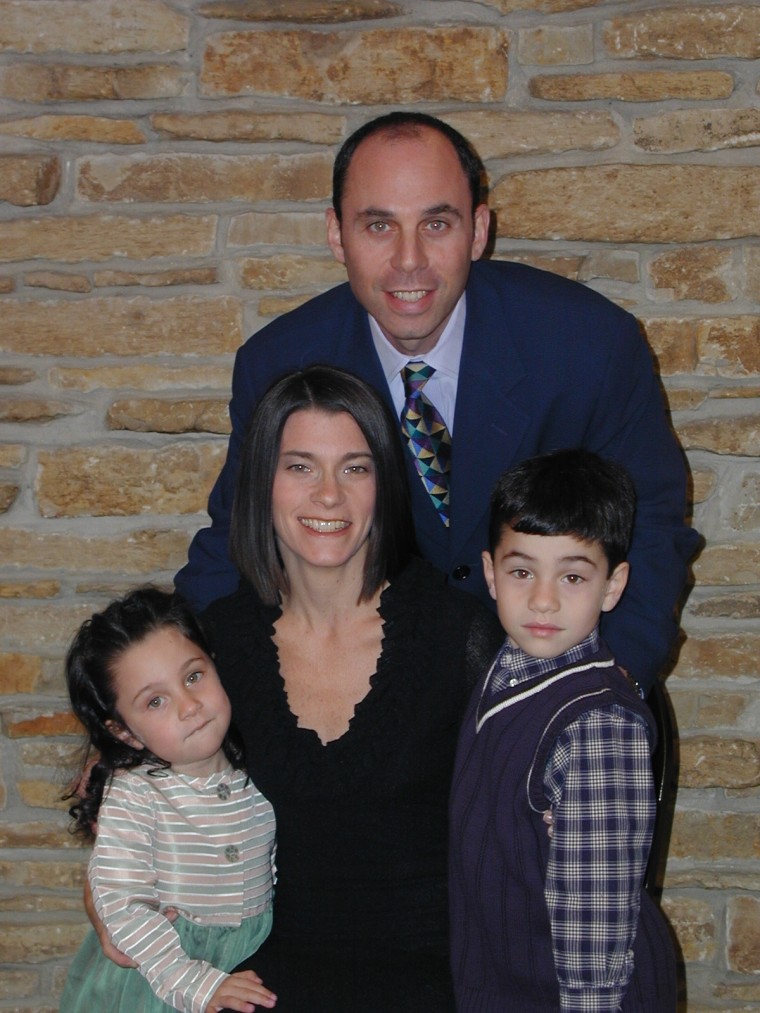 Two years ago, I threw myself a great 48th birthday dinner and invited a large group of strong, diverse and cool women. Even though my husband felt a bit excluded, I just wanted to surround myself with really amazing women because I had this overwhelming sense of female pride and confidence. My kids were pretty much self-sufficient, my career was soaring and I was turning 48. Darn if I wasn't feeling great.
Then 49 showed up and with it, this overwhelming sense of change. The feeling has stuck with me throughout the last year, adding this distinct self-awareness I never felt before. People would say, "You don't look your age," which instead of feeling like a compliment, stung uncomfortably.
What does "my age" look like anyway? And how do they know how old I am? After all, I stopped saying my age aloud, never let my grays poke through and wore trendy torn skinny jeans (my daughter's, in fact!). But it caused me to wonder: Do I seem old in other people's eyes? Am I too old to sit at that respectable table anymore?
I found myself crying at the most mundane things, like when I would see an old Maxwell House commercial or hear music that took me back to being a new mom. Sending my firstborn off to college certainly didn't help. Leaving him at college for the first time was like a metaphor for leaving behind the young parent I used to be. It hit me like a ton of bricks.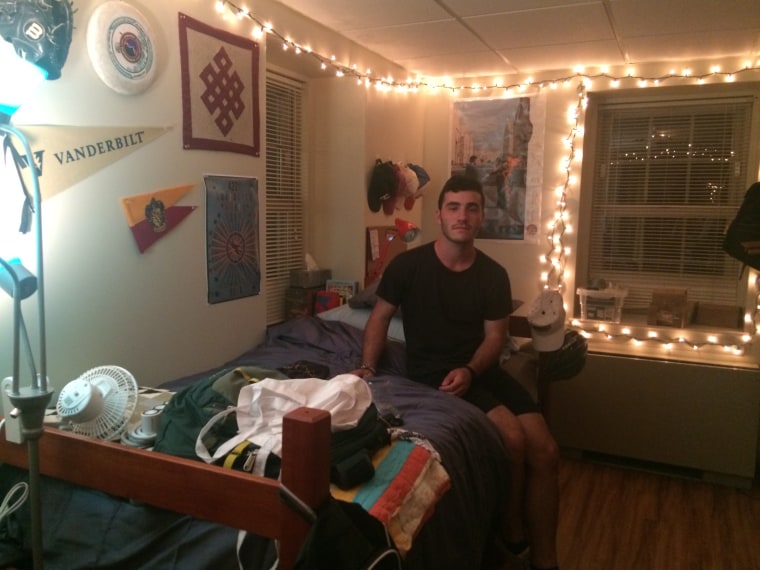 But while all this mishegas (a Yiddish word for craziness) was whirling in my head, I also experienced an incredible sense of self. I've allowed myself space to explore new and old experiences, make new friends while reconnecting with old ones, and really start asking myself what is it I want to do when I "grow up."
I started listening to all sorts of music again — something I stopped doing somewhere along the way. And while I've always stayed in shape, I became a little obsessed this year. I started running again, something I used to love doing, and ran my first half-marathon with a team of other TODAY staffers. I was the oldest runner in our pack — which stunned me when I first realized it — but I felt amazing and finished strong. And I traveled alone more this year than I have in a long time. Granted, most trips were for work, but I was in less of a rush to hurry home like when the kids were little. I squeezed in as many invigorating runs along the ocean as possible.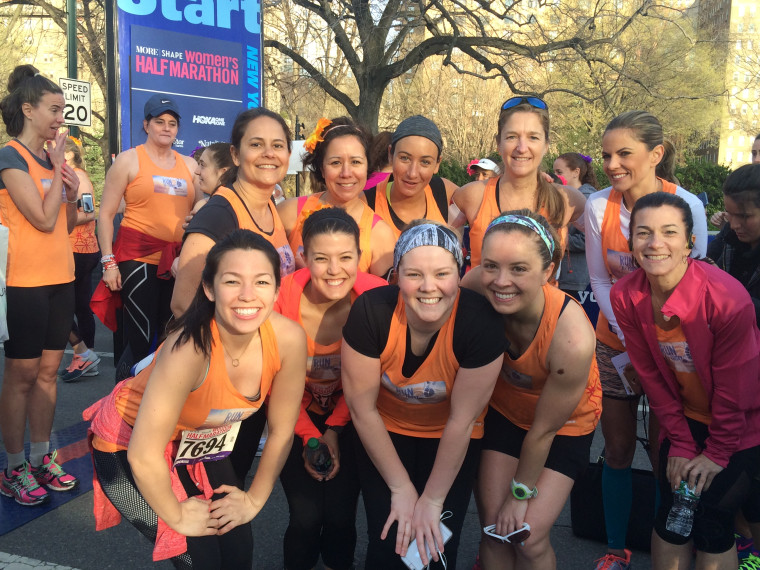 I asked my good friend, who's a psychiatrist, if midlife crises are real or just lame excuses to act irresponsibly. She confirmed that, yes, they are a real psychological experience. So by the time I told my husband I wanted a convertible for my birthday, I was convinced that I was experiencing one. Maybe it's not a true crisis per se, but rather more of a wake-up call — a check-in of sorts to make sure that I am still evolving, enjoying life and appreciating all that I have and all that I have accomplished in the first half of my life. It's these thoughts that help me slowly crawl out of my "50 funk" and even share my age with strangers once again.
My year of rebirth, as I like to call it, has been incredibly cathartic for me. I learned that I still have a pulse and passion for things I had nearly forgotten. I learned that I am physically stronger than I ever imagined. My career has soared and I have risen to every challenge thrown at me, unafraid to take on new tasks and learn new skills. But most importantly, I've learned that my age is not a barrier. In fact, it's an asset.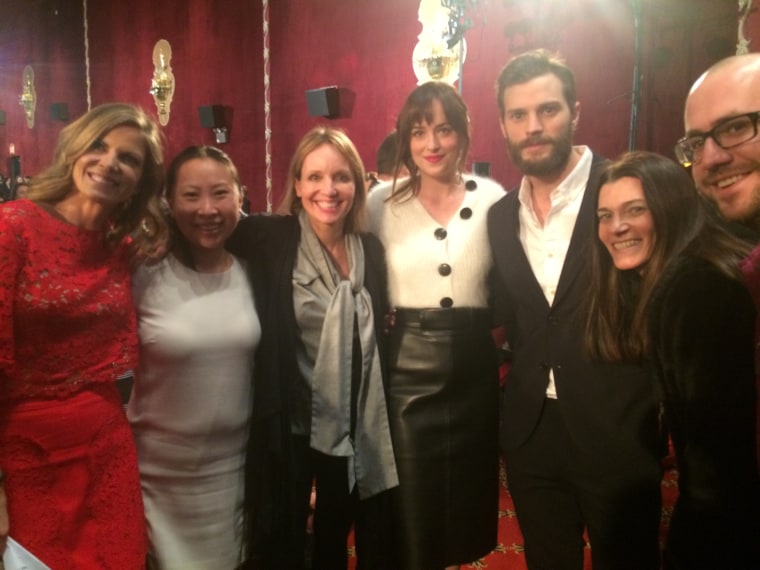 I would not have had the confidence to do everything I've done in the last few years if I were 25 years younger. And when someone says I look good for my age, I've learned that they really do mean it in a nice way.
So as I look to my next 50 years, I raise a glass to the wrinkly skin around my eyes, to the grays that pop through my hairline, to the aches in my knees when I go running, to the reading glasses on top of my contact lenses and the comically large font on my iPhone, to my very own pair of torn skinny jeans and to the health and well-being of me and my entire family.
I was at a different dinner the other night with another group of amazing women, who all happen to be TODAY producers. There were some with young kids at home, some with grown kids out of the house and others with no kids at all. Some were married and some were single. Most were younger. And as we talked about each others' lives, I felt so proud of all of us and all we have accomplished.
I happened to be running late that night and was the last to arrive, but there was one seat left at that table and I proudly took my place as one of the elder stateswomen, well aware of how much I still have to offer.