When Brittany Dykstra of Florida got her maternity photos taken on the beach earlier this year, she was excited and eager to share them online with friends and family.
But she was shocked when, instead of well wishes, cruel and startling comments poured in.
"People said I shouldn't be taking pictures, that my face and my arms have blown up, and not just because of the baby," Dykstra, 25, told TODAY.com. "And that pregnancy pictures are just for skinny women."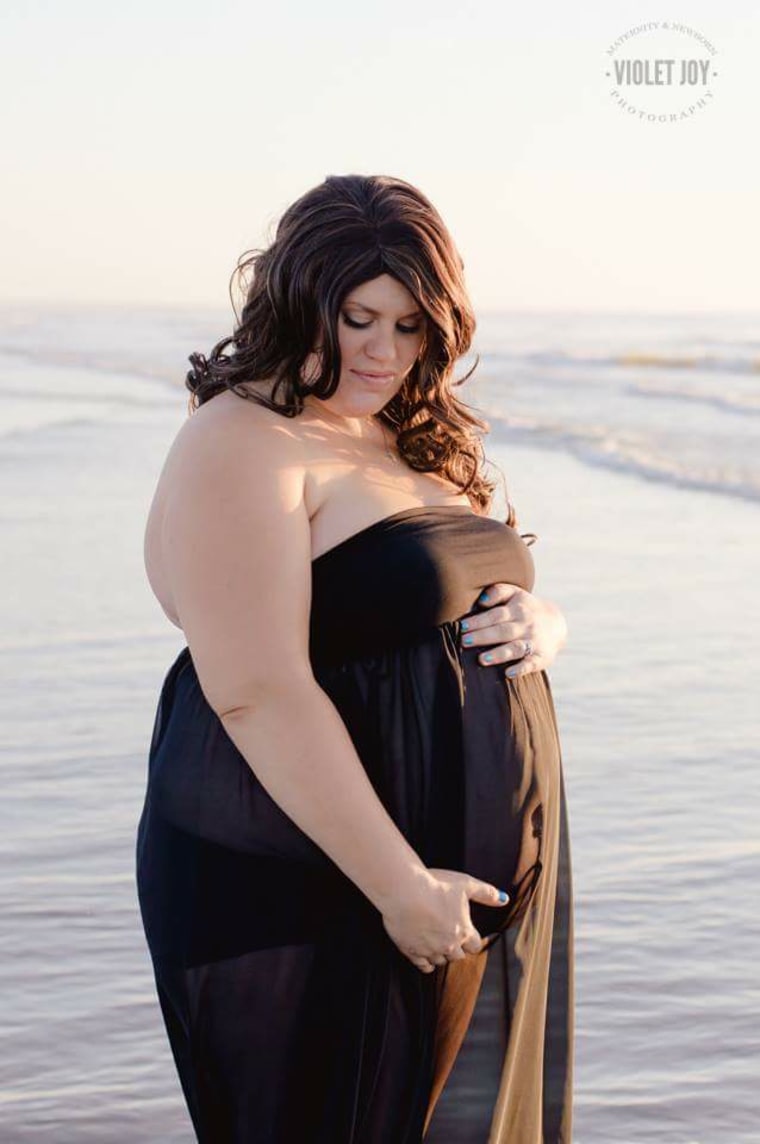 "I was really hurt by it," she said, adding that she sobbed for hours after reading the comments. "It's hard to be plus-size and pregnant."
Some of the hurtful comments were made by friends and family, she said, but others came from strangers. Dykstra, who quickly made her Facebook page private, said she's sick of being attacked for her weight — and that the bullies aren't only online.
RELATED: Woman's great response when strangers body-shamed her boyfriend
"I've had older women come up and say I weigh too much, and that it can't be healthy," she said. "One woman said my baby is going to be ashamed of me because of how big I am."
Dykstra, who lives in Melbourne, Florida with her boyfriend, said she knows it's not healthy to be overweight, but that her doctor knows how much she weighs and that her baby, the couple's first child, is healthy and "right on track."
In response to the criticism, Dkystra decided to stand up for herself and teamed up with Florida photographer Natalie McCain, whose Honest Body Project went viral earlier this year. A powerful, black-and-white photo McCain took of Dykstra is earning both women praise for celebrating women's bodies, no matter their size, during pregnancy.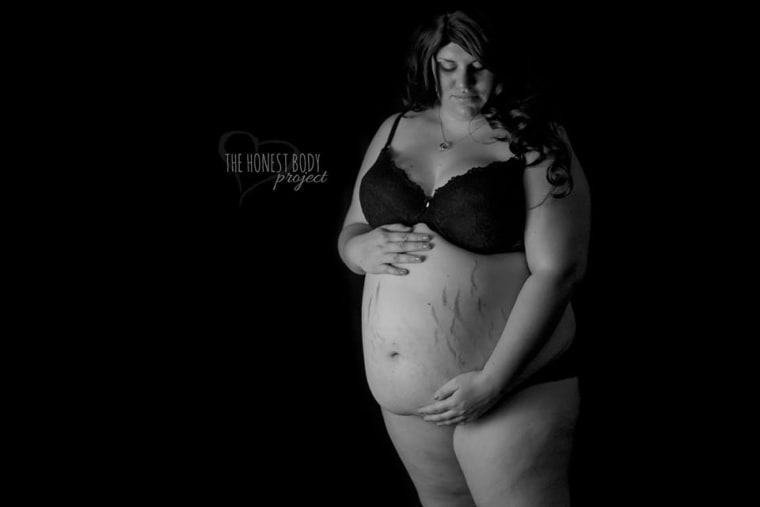 The moving image has also prompted other woman to share their stories of being body-shamed while pregnant.
"[I] was told by someone that my pregnant selfie made them want to puke," one woman wrote.
"I'm six months pregnant with my second and I get so many comments on how huge I am," another mom wrote. "It's a shame people can't just manage to say congratulations."
While body-shaming hurts anyone, body image expert and author Robyn Silverman said it can have a particularly negative effect on pregnant women.
RELATED: Woman's 'real' body bikini photo stirs backlash against body-shaming
"If these messages are negative, some women might be inclined to try and change their appearance by altering the amount of food they take in, the amount of exercise they do and how they live their life while pregnant," Silverman told TODAY.com. "That's where we get very concerned — if those negative comments cause someone to take unhealthy measures to appear a certain way."
She recommends that pregnant women distance themselves from people who say negative things about their bodies during pregnancy, or to speak up about their feelings, like Dykstra has done.
"If I can help one woman feel like she doesn't have to hide, then that's all I want," Dykstra said. "A plus-size woman can be beautiful, even if she's pregnant. It's something to celebrate, not shame."