Drew Barrymore is one of our 2018 TODAY Style Heroes. Click here to see the full list!
If you don't follow Drew Barrymore on Instagram, you should. The actress, beauty and lifestyle entrepreneur and mom of two daughters shares an assortment of bare-faced selfies and real-life parenting moments. She's not remotely perfect, nor does she ever claim to be.
But Barrymore, at 42, is living her absolute best life.
"I would not know how to function if a time machine picked me up and took me back to 10 years ago. I get a little better each day," she said in a phone call. "I can't believe how erratic my feelings were. You have to get older to get better and wiser and calmer and focus on the right things. I'm a way better person than I used to be. And trust me, I'm very critical of myself."
Her favorite book, she said, is "Strong Is the New Pretty: A Celebration of Girls Being Themselves," by Kate Parker, on whom she has something of a lady crush. And Barrymore is raising daughters Olive, 5, and Frankie, 3, with her ex-husband Will Kopelman, to love themselves from the inside out.
"Little girls growing up have to come out of a set of values," said Barrymore. "It's about inner strength and protecting others and being adventurous and not being arrogant about your strength. It's about a girl who can do it but takes everyone along with her. I don't exactly relate to the woman who can get out of bed and dress herself up. I'm not capable of that. I like dressing up but I feel like I'm playing a part."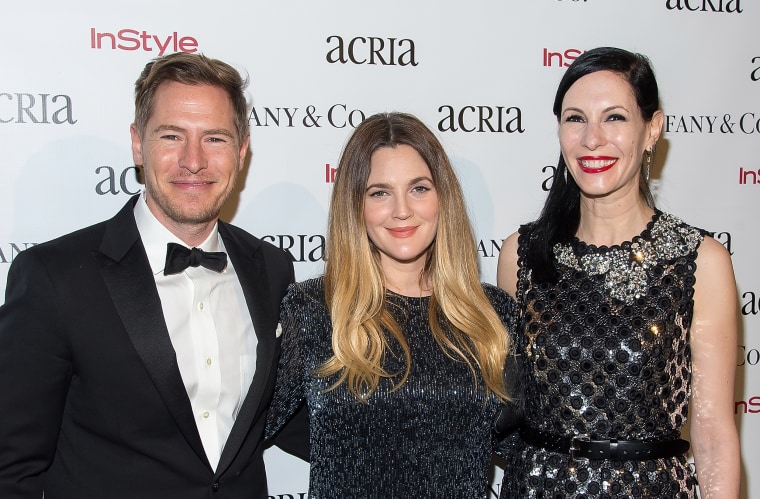 The day we spoke, which happens to be Valentine's Day, Barrymore is hosting a party celebrating the expansion of her Dear Drew lifestyle collection, which now includes lingerie. She created everything with coziness in mind, and calls "underwire a sin" in bras.
"I love letter writing and communication and stamps, and Dear Drew is a love letter to women. It's my quieter, softer side that loves to travel and the art of a handwritten note," said Barrymore.
In many ways, Barrymore is as affable and charming and funny and pretty much everything else you'd expect. And if you mention her welcoming personality, she'll be the first to tell you that she's not the hostess with the most. Not even close.
"I'm not here to spread around that I can cook, and I can throw a dinner party and I always look fabulous. Every once in a while you feel like you pulled it off. Getting dressed up is a novelty to me. I'm in sweatpants and thick socks right now," she said.
In the same token, she has a successful beauty line, Flower, which is now available at Ulta Beauty, but famously does her own makeup in minutes or on the subway. Barrymore has spoken out against invasive plastic surgery, and said she'll rely on potions and lotions as she ages. "I'll need some serious eye cream," she joked about how she'll look in 10 years.
Similarly, her parenting style — as she gets into the groove of co-parenting with Kopelman — is "honest" above all else.
"We have silly dances. But we also have conversations above their pay grade when it's important. I try to be direct and mature and clear about what's important to me. But we're also adventurous. We take as many weekend adventures as we can, but met with very consistent life schedules. Food is at this time. Bed is at this time. Playdates are at this time. It builds some type of stability," said Barrymore.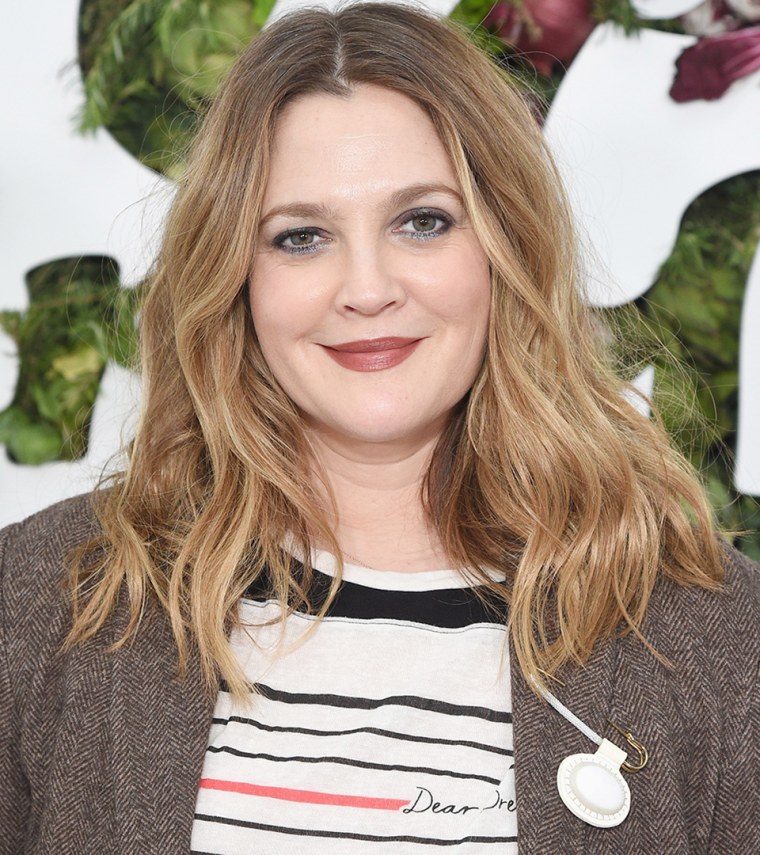 Recently she traveled to Korea and was away for nearly a week. That didn't go over well with Olive, who didn't realize her mom would be gone that long. So Barrymore and Kopelman decided to empower her by showing her, clearly, where everyone will be each day by using a hard-copy calendar.
"Will and I were thrilled because it calmed her. She felt in the driver's seat. We have this calendar we hand back and forth. It's a marvelous tool," said Barrymore. "I like a traditional calendar and that makes total sense to me. My kids and I share paper calendars."
Barrymore has also added to her family: she recently adopted kittens. "I love these little cats. They're hilarious," she said.
Just like their owner.