Like most 10-year-olds, Oliver Scheier wants to fit in with his friends and classmates. But the simple act of wearing trendy clothes like the other kids is difficult due to a rare form of muscular dystrophy that requires him to wear leg braces.
That frustration turned into inspiration for his mother, a former fashion designer.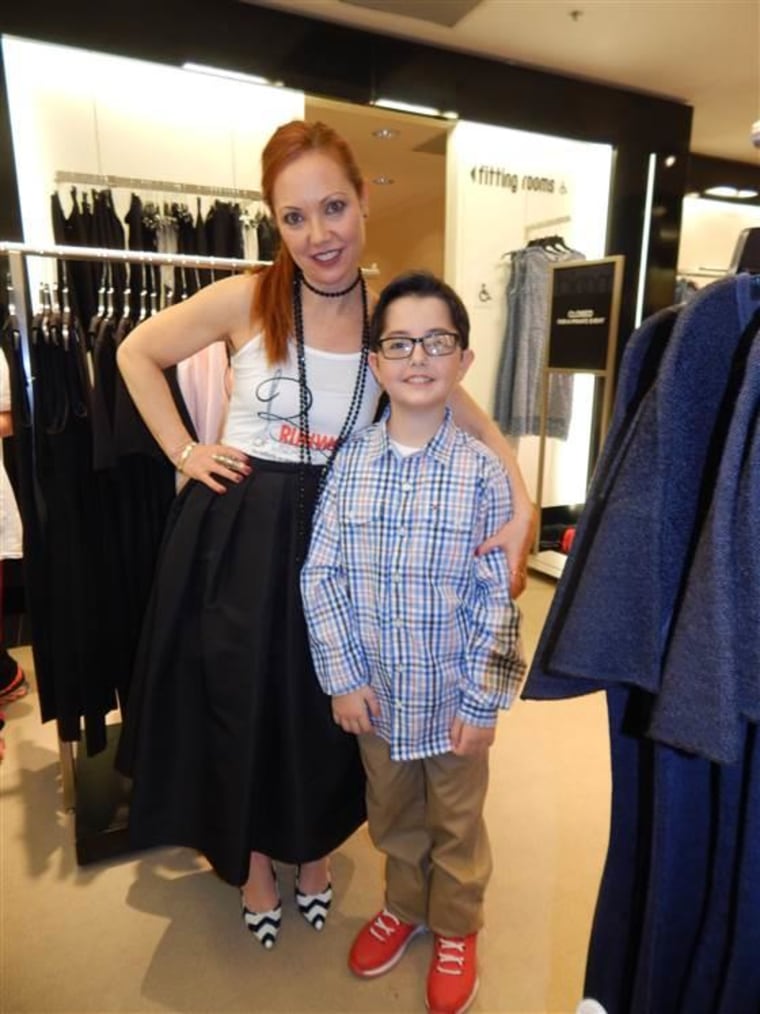 Mindy Scheier of Livingston, New Jersey founded Runway of Dreams, a non-profit organization advocating for adaptive versions of mainstream apparel. Starting with her own son's closet, Scheier has taken trendy, cute kids clothes and adjusted them to be optimal for kids with disabilities. She then partnered with a major children's wear retailer to create samples of the items and displayed them in a local fashion show on Tuesday. Her hope is to inspire other mass clothing companies to include options for children with special needs.
The idea came to Scheier last year when Oliver, the middle of her three children, was frustrated by his lack of options. "He desperately wanted to wear what the other kids were wearing," she said. However, jeans wouldn't fit over his leg braces and his scoliosis required adjustable waistbands that are difficult to find.
While adaptive clothing exists to accommodate those with special needs, Scheier said the options are simply not that appealing to children. "It [wasn't] anywhere close to what their typical age group was wearing," she said. "It wasn't current, it wasn't mainstream, and, to be honest, it wasn't even quite affordable. It was actually quite expensive."
As a former designer for Federated Department Stores, which owns Macy's and Bloomingdale's and other shopping destinations, Scheier has the skills to tailor clothing to fit Oliver, but she wondered how other parents were dealing with the same problem. "Do they have to make the choices that I did? Well, if he wanted to wear jeans, he wouldn't wear his braces that day. That really isn't an option," she said.
To prove to retailers that there is a need and want for such options, Scheier conducted a survey with a marketing agency that found that parents of children with a variety of conditions — from muscular dystrophy to cerebral palsy to autism and dwarfism — had the same difficulties when buying clothing. Closures like buttons, snaps, zippers and hook and eyes are especially a problem.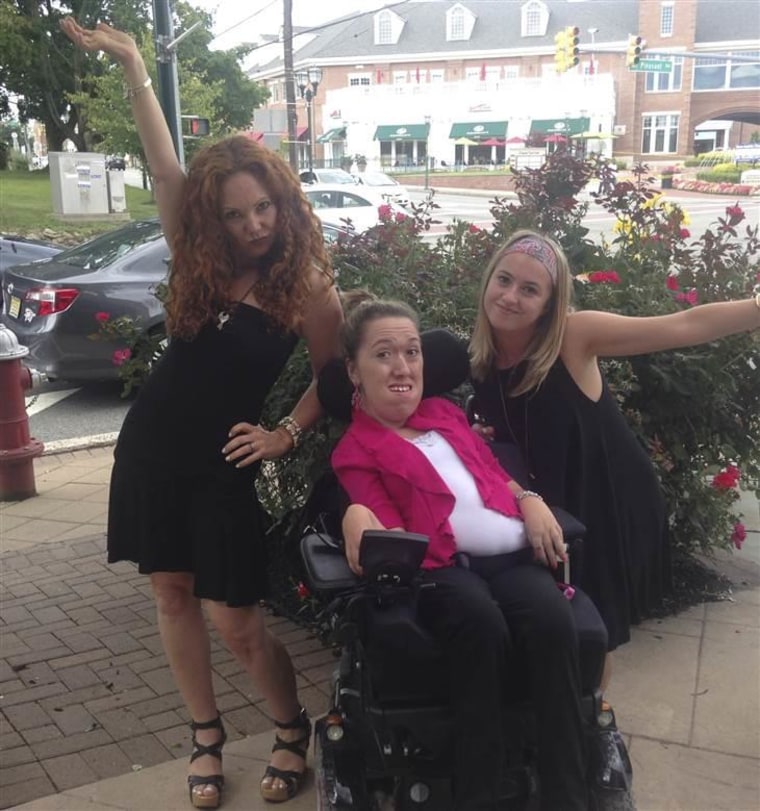 Her modifications include using magnets instead of buttons on shirts and longer flies on pants to allow alternate ways to take the clothing on and off. According to Scheier, those who tested out the samples were overwhelmed with the difference. "To give that freedom and that sense of independence is life-changing," she said.
She hopes to convince retailers that this is also a huge opportunity to capitalize on an under-served market.
"In this day and age, it's almost impossible to come up with a new niche market that not only exists, but is incredibly loyal," Scheier said. "If I find something that works for him, I'll buy it in every color. That's not going to change ... I will forever be a loyal and brand-specific consumer for any brand that pays attention."
Scheier hopes children's wear company Fishman & Tobin — whose brands include Tommy Hilfiger, Calvin Klein Kids and Izod — will be the first on board since they manufactured the samples for the fashion show.
"Runway of Dreams is not here to condemn them in any way for not servicing this demographic," she said. "We want to say, 'We're here to help you.' We want to be that bridge … I'm going to work for the rest of my life to make sure this happens."
The show also featured Diesel model and fashion editor Jillian Mercado, who made headlines last year as the first woman in a wheelchair to star in a major fashion campaign. Scheier met Mercado after Matt Lauer interviewed her on TODAY, and asked her to serve as a spokeswoman.
"I thought it was really wonderful because it's something that when I was younger, I wished it was available to me," said Mercado, 27, who has spastic muscular dystrophy. "It struck me how passionate [Scheier] was about it and how she actually wanted to do something."
Jillian Mercado, who has muscular dystrophy, sits down with Matt Lauer to chat about her new ad campaign with Diesel and her challenges working as a model.
Mercado isn't the only one who is impressed. Scheier's son Oliver thinks the idea is fantastic. "He loves it," Scheier said. "He said to my daughter, 'You know, I'm the complete inspiration for this whole thing. Mommy, you should be thanking me.' I said, 'I do, every day of my life.'"
This article was originally published Feb. 4, 2015 at 2:48 p.m.