CVS is proving that it's good on its word.
Back in January, the company announced that it was making moves to ban the use of Photoshop on ads for beauty products. Now, it released a collection of images in honor of that pledge, each bearing the "Beauty Unaltered" mark.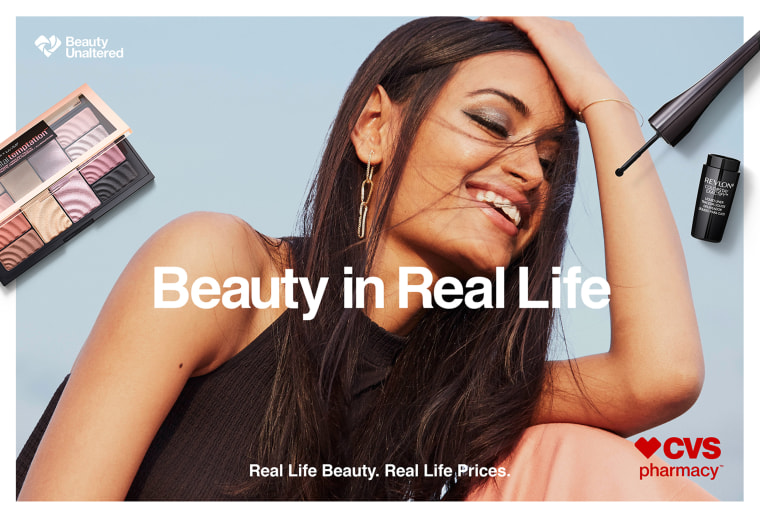 The retailer unveiled its "Beauty in Real Life" campaign on Thursday, featuring images of women from all over the U.S. in unretouched photos as part of its push for more realistic, diverse representations of beauty.
"There's been a shift in what consumers want to see when it comes to beauty," Norman de Greve, senior vice president and chief marketing officer of CVS Health said in a statement. "They are asking for more transparency and authenticity, and that's what 'Beauty in Real Life' is all about.
"We wanted to introduce a campaign that uses beauty to make women feel good about themselves by empowering them to feel comfortable and confident in their own skin," he continued.
The full advertising campaign, which will roll out between April and June, will depict women using their beauty products in regular, everyday moments of their lives — ranging from one woman getting ready in the morning to a group of friends preparing for a night out on the town.
This campaign is the first of its kind for CVS and will span digital, print, social media and television ads.
Notably, the entire effort is spearheaded by women.
The images were shot by photographer Mei Tao and directed by Kat Keene, while the campaign was produced by Standard Black, a creative agency based in New York and Los Angeles, in conjunction with Free The Bid, a nonprofit that advocates on behalf of female directors to have equal opportunities to bid on commercial jobs in the advertising industry.
"As a woman, mother and president of a retail business whose customers predominantly are women, I realize we have a responsibility to think about the messages we send to the customers we reach each day," Helena Folks, the president of CVS pharmacy and vice president of parent company CVS Health, previously said in a statement. "The connection between the propagation of unrealistic body images and negative health effect, especially in young girls and young women, has been established."
Other brands that have pledged to work toward eliminating altered images include ModCloth, which announced its decision to go au naturel in 2014, Target, which unveiled swimsuit ads featuring women of all shapes and sizes back in March 2017, and ASOS, which did the same a few months later.