With her 2016 children's book, "Curlee Girlee," Atara Twersky inspired countless little girls — and their moms and grandmothers — to celebrate their curly hair. Now, the book is part of a larger movement encouraging kids and adults to embrace their natural beauty. That's exactly why Twersky is a 2017 TODAY Style Hero.
Curly hair is perfect just the way it is! That's the message behind one children's book that is inspiring girls and women alike to embrace their unique hair texture — spirals, frizz and all.
Atara Twersky and her family have mostly straight hair, so it was a big surprise when her youngest daughter, Ari, started growing a mass of tiny ringlets.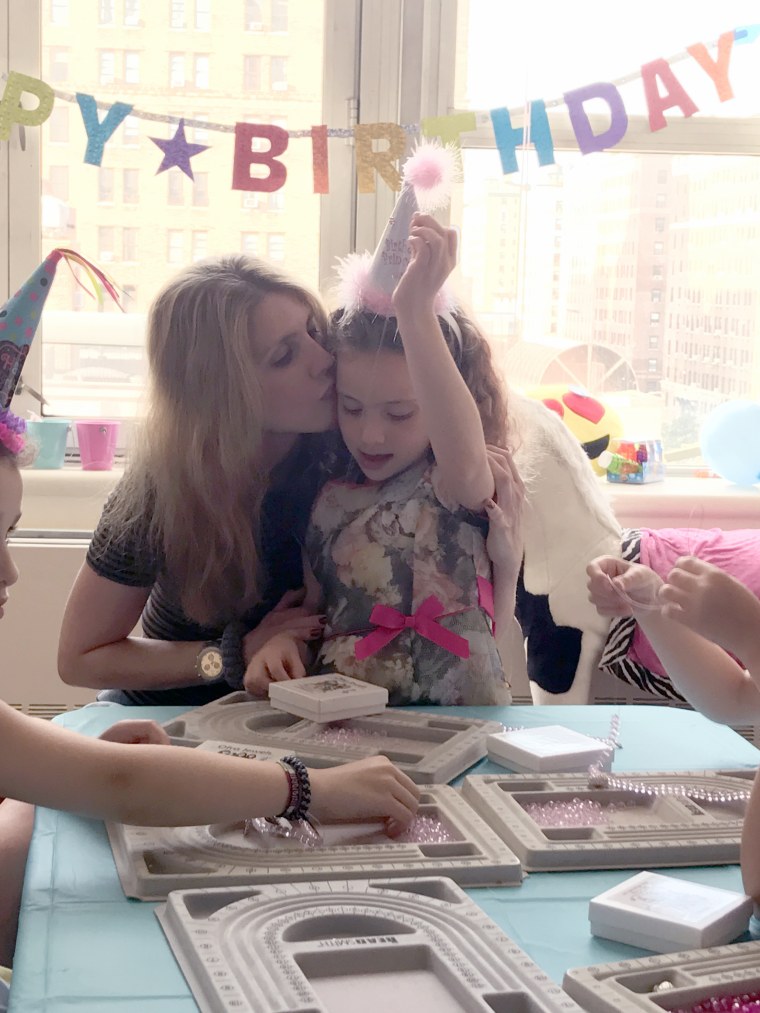 Twerksy always loved Ari's adorable curls, but she was concerned that her daughter, now 7, might struggle with confidence later on because of her hair.
"I was looking around, and I felt like curly hair seems to be maybe not the ideal," Twerksy, an attorney based in New York, told TODAY Style. "We're in this society where the Brazilian blowouts and keratins are just everywhere. I didn't want her to feel that she had to conform to society's image of perfection. I wanted her to love her hair (and) all of her unique features."
Early on, Twersky gave her daughter the pet name "curlee girlee" — as in, "Who's the cutest curlee girlee in the world?" — in an effort "to make her feel like it's special and something she can embrace and love."
From there, "Curlee Girlee" was born. With her daughter in mind, Twerksy wrote a children's book about a little girl who hates her ringlets at first, but learns to feel confident about her hair by the end of the story.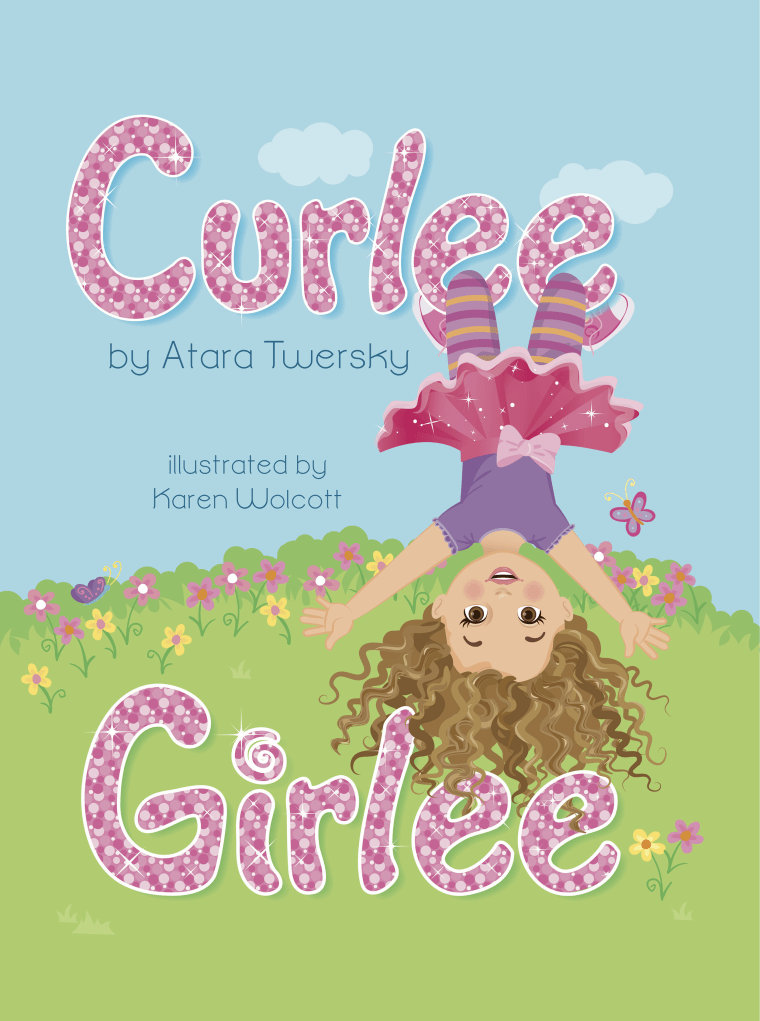 Twerksy figured the book would appeal to little girls with curly hair, but she had no idea how strongly the story would resonate with adults, too.
"What I thought was most interesting was that women actually were emailing me saying, 'I love this book,' or, 'This book made me cry because that was me. I was always trying to straighten my own hair, and I wish I had had this book when I was little.'"
Since 'Curlee Girlee' came out in November 2016, Twerksy has been "flooded" with emails from girls and women around the world, thanking her for representing a curly-haired girl in a positive way.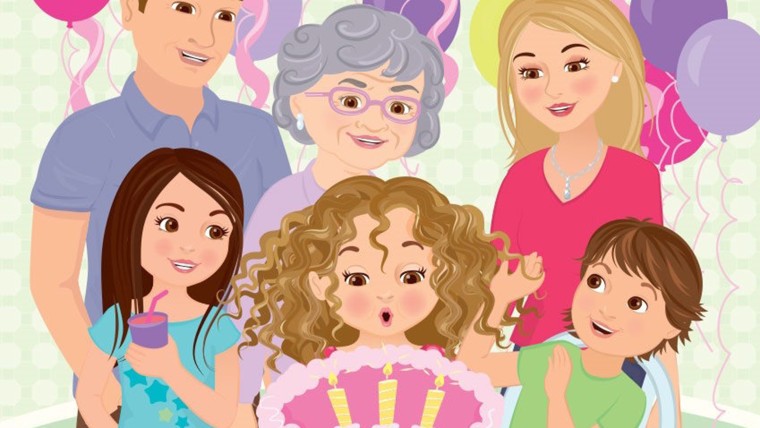 Dozens of girls and their families are also clamoring to participate in the blog series inspired by the book, Curlee Girlee of the Week. Each week, Twersky features a different real-life Curlee Girlee on her website, giving girls a chance to share why they love their natural hair.
"It's a nice, safe place to feel good about who they are," Twersky said, adding that the blog has a waiting list of several months.
Twersky thinks people have reacted so passionately, in part, because there are relatively few curly-haired heroines in books and movies.
"Sometimes the curly-haired girl is like the best friend who is maybe not so cute," Twerksy said. "I wanted to have my child, and really all children, realize that curly hair is beautiful, and the main character, the princess, she can have amazing, curly hair and she can be the star."
Twersky hopes her book is just the beginning of a larger Curlee Girlee movement. There are sequels in the works, and she and her team are in talks to develop Curlee Girlee's story into a movie or TV show. Curlee Girlee dolls and coloring books may also be on the way.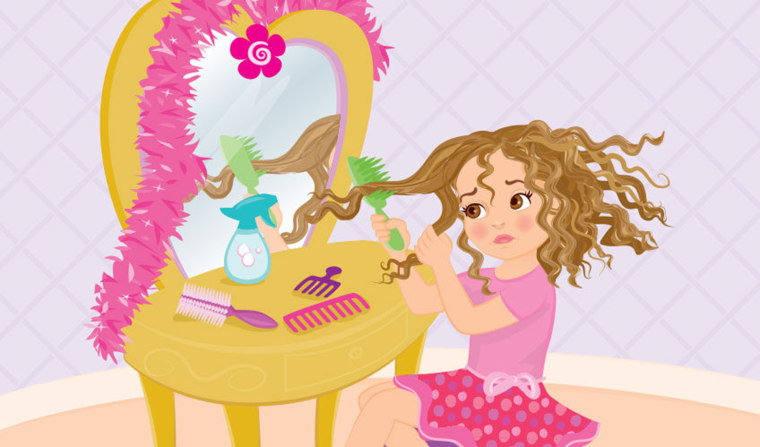 Still, no matter how big the Curlee Girlee movement becomes, Twersky will never forget the reason she wrote the book in the first place: to help her own little girl feel confident about her curls.
Twersky recalled a sweet conversation she and Ari had recently, when she was reading "Curlee Girlee" to her daughter for the "14,000th time."
"(Ari) looked up and said, 'You know, Mommy, I'm only really like Curlee Girlee now at the end of the story.' And I said, 'What does that mean?' and she said, 'Well, because I've always loved my hair, and Curlee Girlee only learns to love her hair.' And I thought wow, she doesn't even remember a time where she didn't love her hair.
"And that's what I wanted to do, that's what I set out to do," Twersky continued. "If I never sell any more books … I did what I needed to do. And it was just so empowering that I was able to do that for her, and I'm glad now that it's having such an impact on little girls with curly, and also straight hair, everywhere."
These items were hand-picked by our editorial team because we love them - and we hope you do, too. TODAY has affiliate relationships, so we may get a small share of the revenue from your purchases. Items are sold by the retailer, not by TODAY.