Cindy Crawford is the envy of many a lady (and the love of many a Pepsi drinker), but the brunette beauty, 49, wasn't always enthused about her looks, most notably her trademark mole.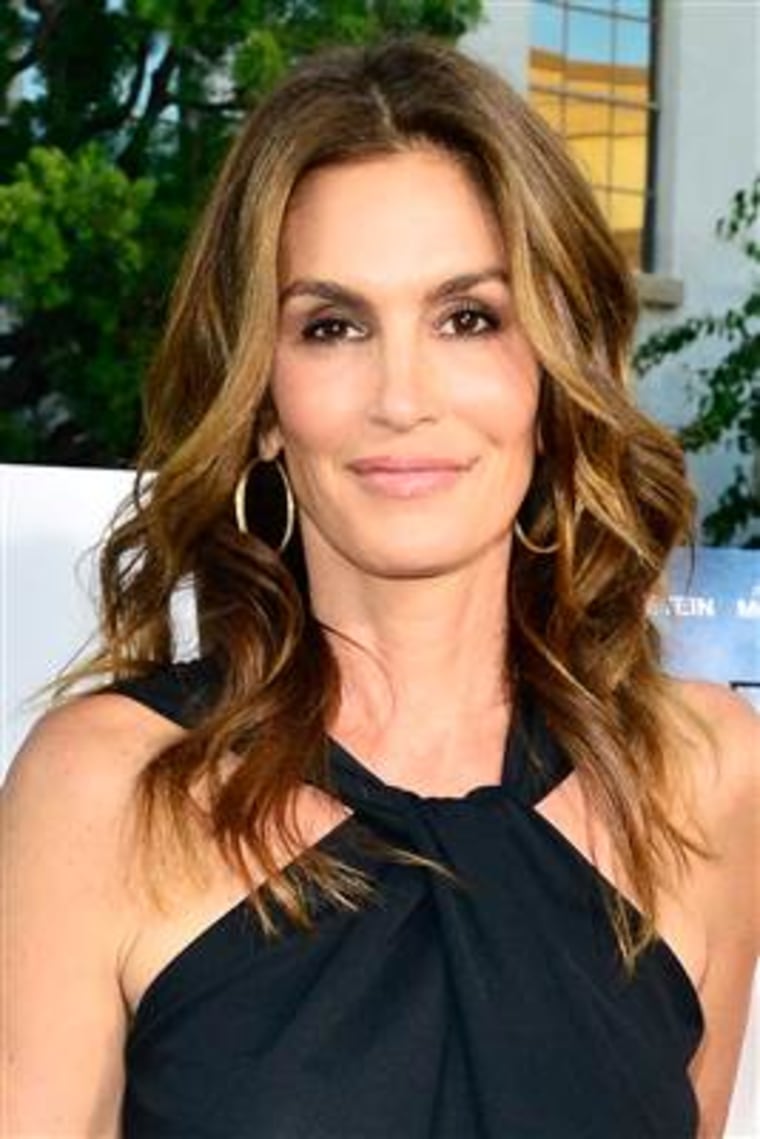 In an interview with Into the Gloss, the former supermodel discusses how she got a little family support when it came to self-criticism during her youth.
"[My mother] talked me out of getting my 'ugly mark' — as my sister called it — removed," she said of her mole. "Apparently if it was on the right side it was a beauty mark, and if it was on the left it was an ugly mark. I would get teased by the other kids in school, so I definitely wanted to get it removed."
RELATED: Size 22 supermodel leads week of inspiring stories of body confidence
But, thankfully, Crawford's mother made her ponder the alternative: what would she look like without it?
"My mother always said, 'You know what your mole looks like, you don't know what the scar is going to look like.'"
Today, says Crawford, the mole is so much a (welcome) part of her face — a characteristic that undoubtedly helped launch her decades-long career. "It's the thing that made people remember me, and it made a lot of women who also have beauty marks identify with me. They set you apart."
Which means she's certainly not a fan when it's airbushed out of photos or when media outlets flip-flop an image, making it appear as though her mole is on the other side of her mouth.
RELATED: Veronica Webb shares the top 5 beauty tips she learned as a supermodel
"My whole face is different. That's one of the things that drives me crazy," she confessed.
Crawford goes on to explain her current beauty routine ("give me a brown eyeshadow and I'm very happy"), her thoughts on social media ("sometimes it's fun, but otherwise it's like a little pet that's always hungry, like a Tamagotchi"), skincare habits ("If I go into the sun I usually use, like, SPF 100"), and how her career goals have changed since childhood ("I don't think becoming president is something I could do anymore — I don't want to take a pay cut").
Read the full interview here.
This story was originally published May 12, 2014 on TODAY.com.