Chrissy Metz is an actress best known for her current role on the hit TV show, "This is Us" as Kate. She spoke with TODAY about why she loves her feet — and why other part of her body deserves love, too.
I love my feet. And honestly, that's a little weird to write, because I've always kind of looked at them and made observations about things I don't like about them. I have my mom's feet. And I'll often say to myself, "Oh, they're not perfect," and "What is this? Is this a bunion? Is this a crooked toe?"
I actually even have a birthmark on my right big toe, and every single time I go to get a pedicure, the manicurist will look at me and say, "Oh my gosh, did you hurt yourself?"
I'm like, "No, girl, that's my birthmark!"
I guess I've just learned to embrace it. My birthmark, and my feet, too. Instead of looking at them like there's something wrong with them, I think to myself, "You know what? They're kind of cool."
And the truth is, I don't find my value in my body or my weight. It's really more about who I am and what I can offer as a human being to the people in my life and the people in the world. I know that sounds corny. And I know you've heard it before. But it's really true: We're so much more than our bodies.
RELATED: Olivia Newton-John on style, confidence — and loving scarves!
For me, fashion is about being cute and comfortable. I don't want to be miserable just because I'm wearing awesome clothes. That's just too much for me to handle. All I need from fashion is to feel great, look great, and all the while to feel comfortable.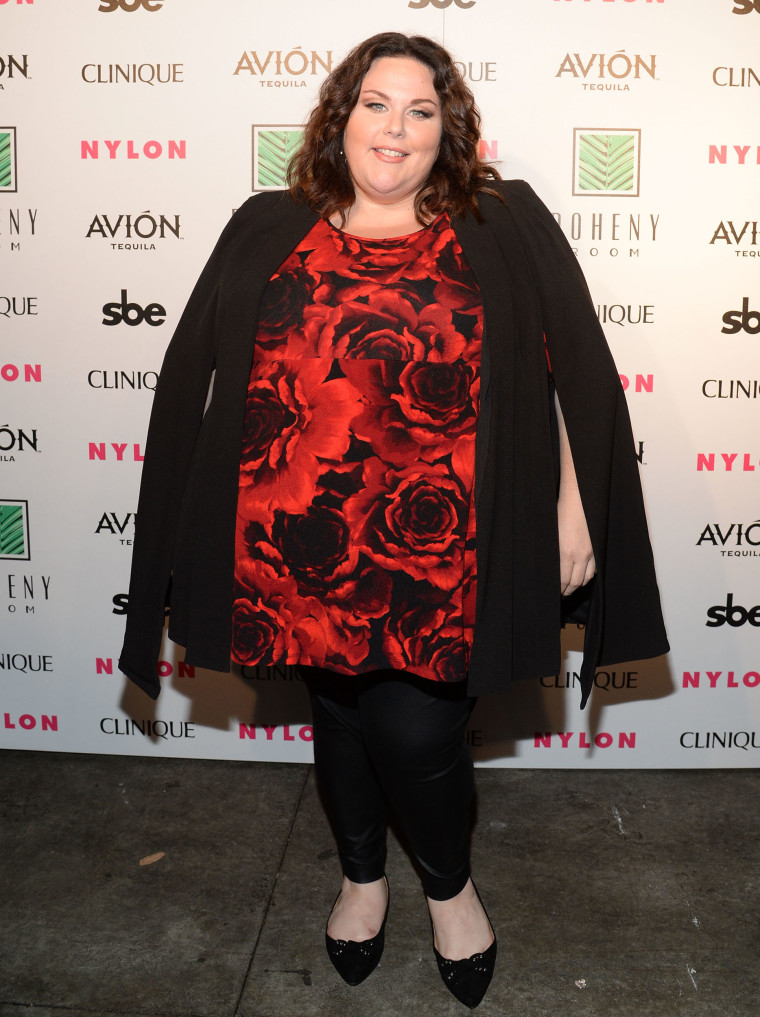 When I was on the red carpet at the People party for the "Ones to Watch," I wore this really cool jacket by Eloquii, and I just felt all kinds of chic. It can be very hard to find clothing for different body shapes. After all, there are only, what, five companies for plus-size women? Just because we're a bit curvier doesn't mean we don't want to look great.
RELATED: 'Show yourself love': Rumer Willis on finding the strength to fight bullies
At the end of the day, though, my love for my body (including my feet!) comes from within. It's impossible to accept love from anyone else if you don't love yourself. It's a big issue particularly for us plus-size ladies and for anyone dealing with weight, because we're not taught to love ourselves or be our own cheerleaders.
Until you love yourself, until you really believe that, you're stopped in your tracks. That's why it's so important to wear what you want to wear and be who you want to be.
As told to TODAY's Emily Sher and Rebekah Lowin.