Candace Cameron Bure doesn't let body-shamers get away with nasty remarks.
The "Fuller House" star, 42, shut down an internet troll who left a rude comment about her weight next to an Instagram photo of herself and her 18-year-old son, Lev.
"All that excercising (sic) and you still look like you weigh more than your husband, did you change your diet?" the commenter wrote, apparently mistaking Lev for his father, retired hockey pro Valeri Bure, 43.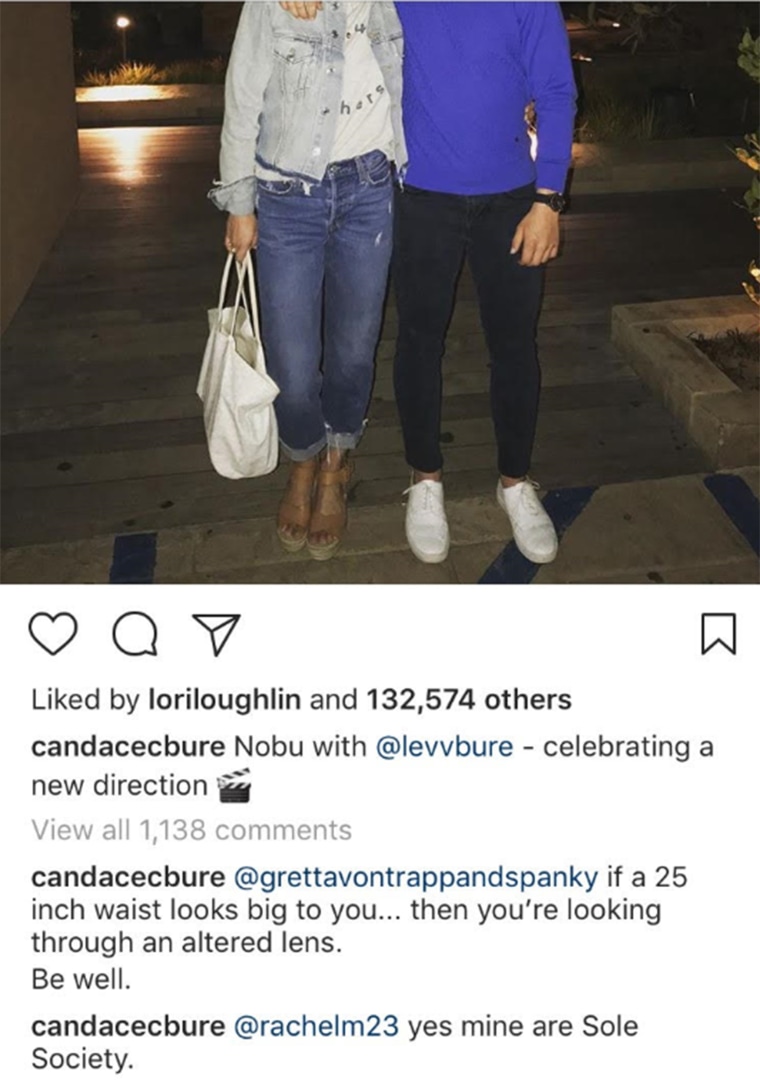 The actress shot back, "If a 25 inch waist looks big to you … then you're looking through an altered lens," before adding, "Be well."
The initial comment is all the more offensive considering that Bure has opened up about her past struggles with bulimia.
In May 2016, while participating in an Eating Recovery Day panel in New York City, the actress revealed she was once stuck in a years-long cycle of bingeing and purging. As a newlywed with her first child on the way, she'd relocated in Montreal to be with her husband. But the athlete often traveled during the hockey season. Feeling lonely and isolated, she sought comfort in food.
"The change of having worked since I was 5 years old to now becoming a wife and soon-to-be mom, and living in a city where I didn't have family and friends around me, I kind of lost the sense of who I was," she revealed.
Bure said it took several attempts — and a few years — for her to gain control of her eating habits again, and credited her faith for giving her the strength to recover.
"It was never about the weight for me," she said. "It was an emotional issue."
These days, the mom of three — daughter, Natasha is 19, and youngest son, Maksim, is 16 — eats and exercises with health in mind, often sharing workout photos and tips with fans.
She also says she's feeling better than ever.
"I feel the most fit and strong that I've ever felt in my life," she told People last year. "What keeps me on track is that I want to feel good and have a long life with my husband and kids."