Rosie Mercado is a model and body-positive activist who was recently the face of Full Figured Fashion Week in New York City. Here, Mercado, who once shed more than 200 pounds to pursue her dreams, tells TODAY what style means to her and what she wants her daughter, and all young women, to know about loving how they look.
The moment you fall in love with your body, you become the creator of your own life. You can do anything you want. If you want to change your body, you change it; if you don't, you don't have to. If you want to lose weight, you lose weight.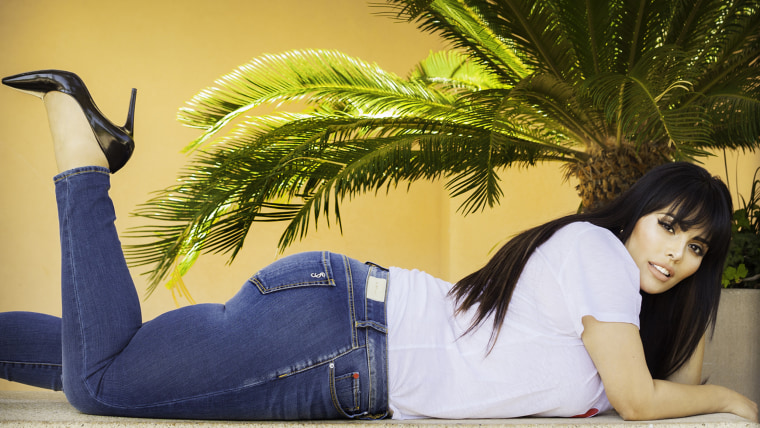 Everyone assumed that when I lost weight, it was to become a size 2 or a size 4. That was never the goal. I'm a size 14, and I can do everything you can do. You might have a problem with me not being thin, but that's you, not me. You might not love me, but I love me. It's about self-respect.
RELATED: Christian Siriano sends 5 plus-size models down the runway
When I lost weight, I got so many threats. Someone on Facebook said, "Go jump off a bridge and kill yourself. You no longer represent fat women." I was shocked. But then I realized, I'm not letting anyone down by taking control of my life. I can get on a bicycle now. I can breathe properly. I don't live to eat — I eat to live. I'm happier because I have choices. And if I'm happy, it means my kids have a happier mom. I'm happier in my career.
I have a 16-year-old daughter. What I want her to know about style is that she should never take no for an answer. When people say, "You can't wear that," try it on! Don't be afraid of criticism. You have to try new things. I wish I had done that. When I heard "You can't wear that," I said OK. People always say, "Oh, you can't wear stripes or prints." I was always told that because I have big hips, I couldn't wear pants. But it's up to you to figure out what works and how things make you feel. Now I wear fitted pants all the time.
RELATED: 'This is Us' star Chrissy Metz: 'I don't find my value in my body or my weight'
And I love my hips! Everyone criticizes me for having hips. I'm super curvy, and I'm not proportionate, but you know what? It makes me me. I've learned to love it. I feel feminine. I'm unique. When people say, "Girl, you have big hips!" I say thank you. Before I would get self-conscious; now I embrace it.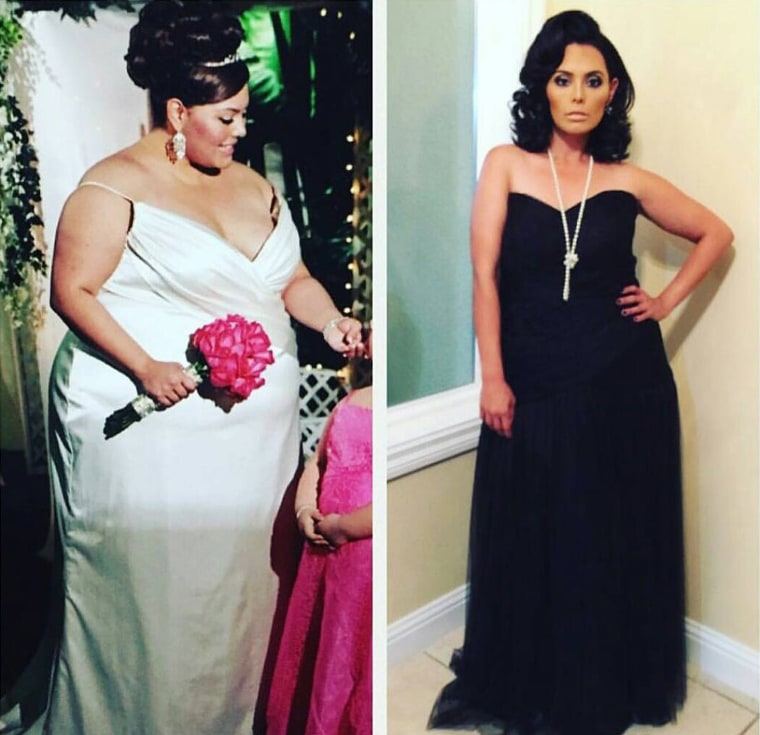 When I was bigger, I would only wear loose skirts that hit below the knee. Now I wear jeans! Wear what you love. Stop thinking that a piece of clothing will make you look bigger or smaller. Don't wait until you're thinner to wear that dress — tomorrow is never guaranteed. If you want to wear a fitted skirt or dress, wear it. Wear it with confidence.
RELATED: Author Jennifer Weiner on body image advice she wishes she had growing up
It's not clothes that make you feel sexy — it's your attitude. I think a lot of women get confused. They think, if I put this dress on, I'll feel sexy. And I've seen women do that, and then they use their hands or their purse to cover up their body. But clothes are just an add-on. It has to start with your attitude. You have to acknowledge what you're thinking, and take control of that. Step into who are you, and say, this is me.
As told to Rheana Murray.